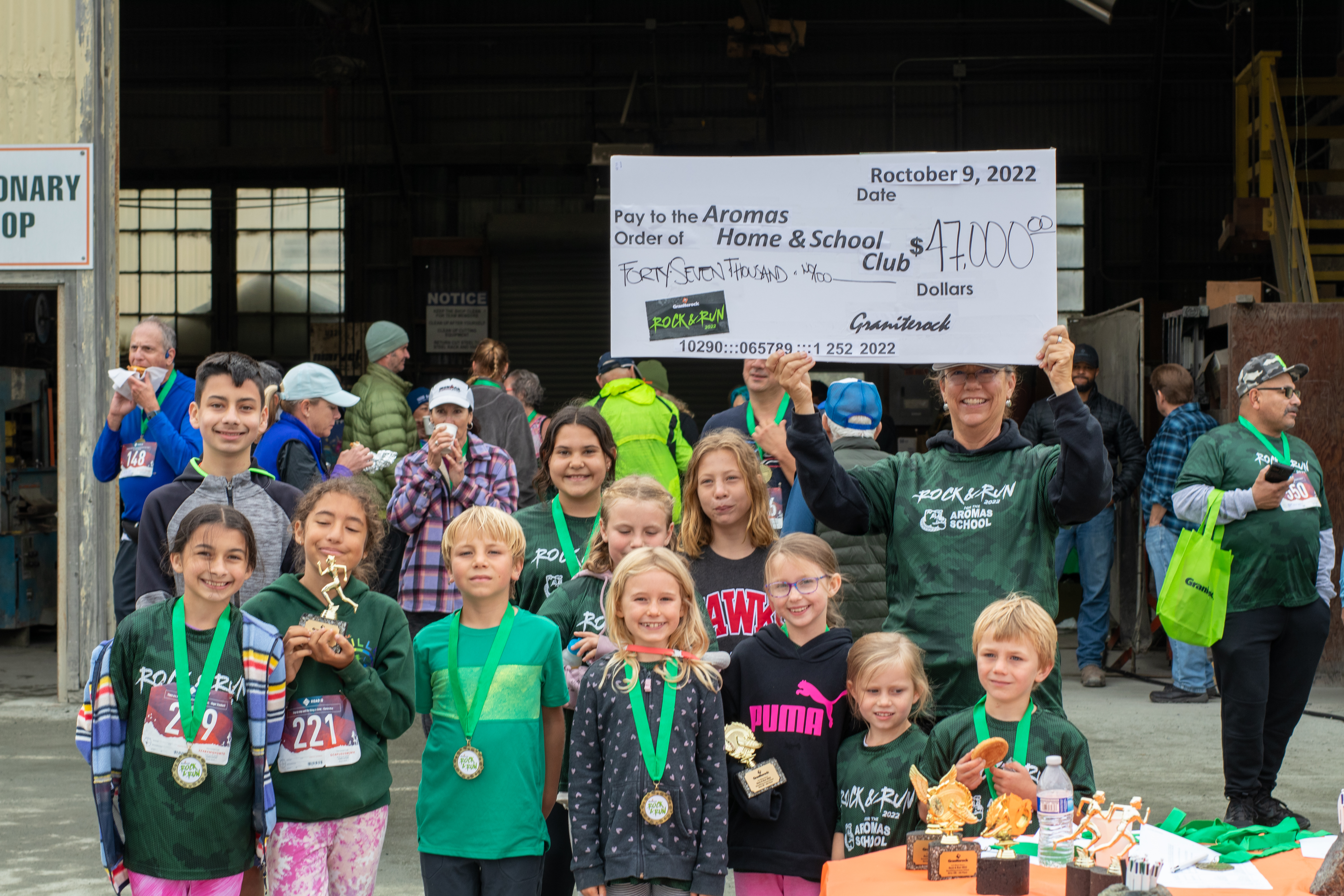 Rock N Run 5K/10K returns stronger than ever
Posted by Graniterock on Oct 11, 2022
The Rock N Run was back in action Sunday for the first time since 2019 with a strong showing of runners, walkers and community supporters.

About 200 people joined the 5K/10K at the Wilson Quarry in support of Aromas School.
Thanks to Graniterock, the participants and the many businesses and vendors who sponsored the run, we were able to donate $47,000 to Aromas School.
The event was a big success thanks to the good work of all the team members who spent several months planning the event and volunteering Sunday to help it run smoothly.
Julianne Silva, Nick Wenzel, Peter Lemon, Abel Covarrubias, Kenny Nott, Dora Sondgroth, Reed Carter, Rachel Reed, Amy Nama, Kala Buthman, Julie Giannotta, Angel Arriaga, Ray Espino, Keith Severson, Robert Ellenwood, Shanna Crigger, Janae Thomas, Jackie Serrano, Tom Squeri, Aaron Johnston, Dylan Morrish, Dan Lindsey, Chris Wilson, Rob Snyder, Kevin Jeffery, Greg Wilkinson, Doug Lemon, Mike Herges, Daisy Kwan, Tom Holmes, Josh Basanese, Devin Texeira, Karen Hagan, Andrea Alanis, Sidney Bushnell, Ashlyn Yocum, Jeremy Hunzie, Jason Furrey, Chandra Palacios, Stephanie Lovell, Nick Castillo, David Leffel, Humberto Zamora, Henry Villareal, Joe Amparan, Adrian Aguayo, Lucia Rivera, Angie Solorio and retiree Paul Lerma.
Back to all Blogs