Are you looking for a great place to work, learn, and truly be part of the team? From day one at Graniterock you are valued for your ideas and contributions and are made to feel at home. We want your intern experience to be enriching, fun, challenging and a learning experience you can build on each year during college.
Our commitment to quality, excellence and customer satisfaction has earned us the nation's top business award, the Malcolm Baldrige National Quality Award and the distinction of being listed as one of Fortune magazine's
100 Best Companies to Work For in America
and as a
50 Best Small & Medium Places to Work.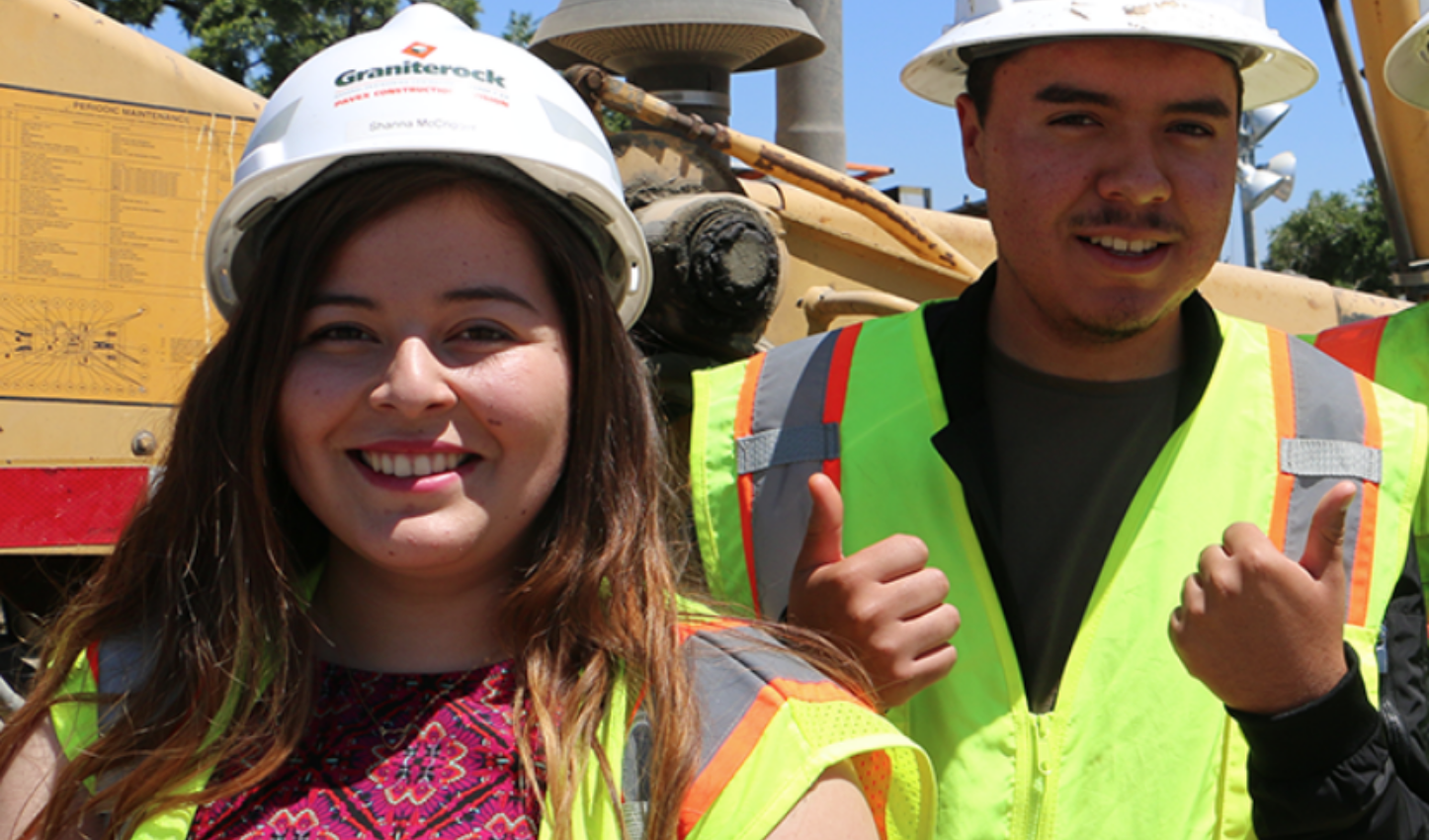 Each year Graniterock recruiting teams visit targeted colleges to recruit qualified students for our internship program. Graniterock team members who are graduates of the targeted schools are invited to help recruit students at campus events. We also encourage students to contact us directly either by phone or a personal visit to discuss internship options. Typically, students work during the summer, or part-time during the school year. Each student works closely with a manager who provides orientation, general training, and periodic feedback throughout the internship.
For more information contact Human Resources or call
831.768.2061
and ask for Casey Messersmith, Recruiting Specialist.