Graniterock has been satisfying customers for over 100 years. Over time, we've found that professional experience and consideration for your needs are just as important as quality products. So we've designed Graniterock's Transportation Services Division to deliver professional advice and expertise, and convenient and flexible customer service, right along with high quality rock, sand, and gravel products.
CUSTOMER SERVICE
Contact our Customer Service team for the following:
Incoming calls and general customer service inquiries

Invoices

Sales Inquiries

831.768.2350
DISPATCH
Contact our Trucking Dispatch team for the following:
Dispatching fleet

Truck status

Trucking capacity

831.768.2370
NEED HELP ESTIMATING MATERIALS?
OUR CALCULATORS ARE A GREAT PLACE TO START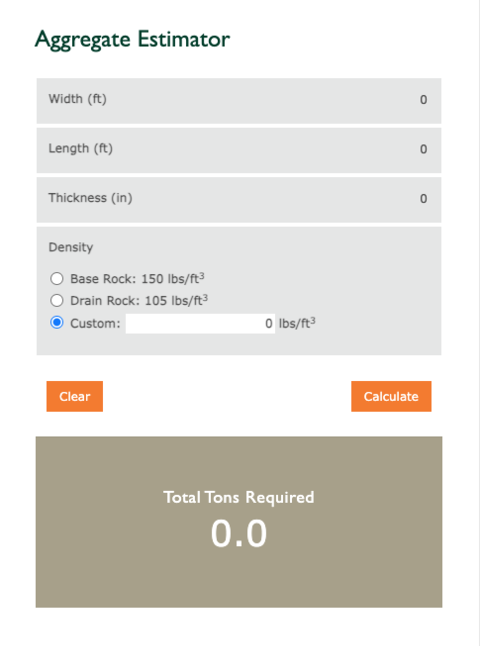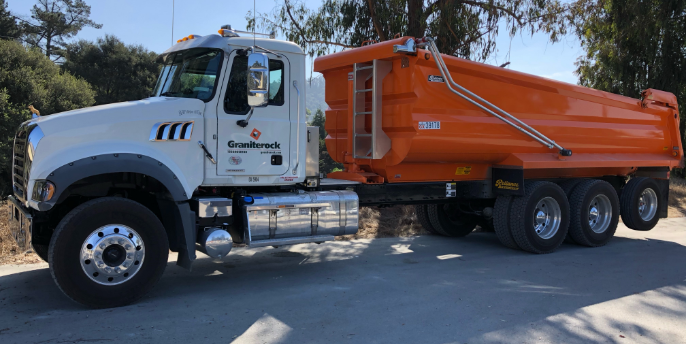 Super Tag
Super Tags give you the best of both worlds between a Transfer and a Super 10. They have a large capacity, no trailer, they do great for inner city work and paving.
Hauling Capacity: 17-19.5 Tons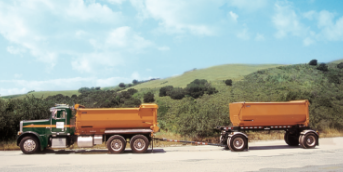 Transfer Dump Truck
Radio dispatched Transfer Dump Trucks transport asphalt, rock, sand and gravel from our plants and quarries to construction sites all over California.
Hauling Capacity: 24-25 Tons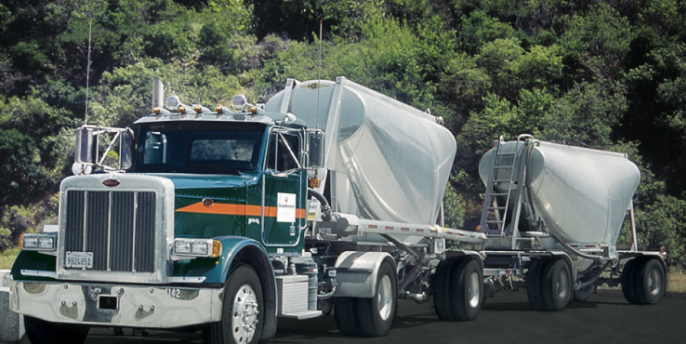 Pneumatic Bulk
Pneumatic Bulk Also known as a Bulk Rig, these are specialized trucks that use air pressure to pump dry materials into and out of their enclosed containers.
Hauling Capacity: 26 Tons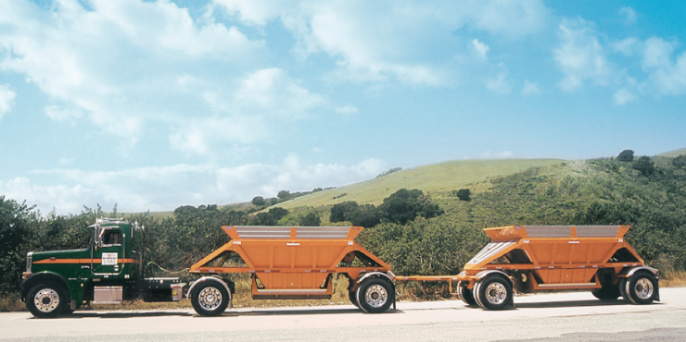 Double Bottom Dump
This truck releases its load from the bottom instead of tipping it out like most dump trucks. The bottom dump places its payload in windrows for high-volume efficient production.
Hauling Capacity: 24-25 Tons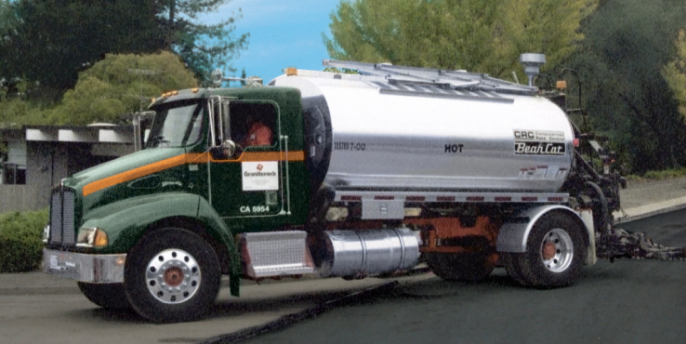 Oil Truck
Also known as 'Distributor or Spreader,' these trucks are used to spread oil or emulsions, a special adhesive between layers of pavement, onto road surfaces.
Hauling Capacity: 25 Tons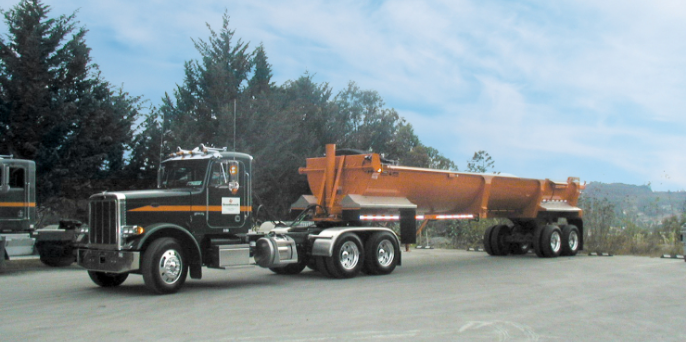 End Dump
End Dump The end dump carries rock like other dump trucks, but is especially useful for larger rock and for jobs where larger quantities are required.
Hauling Capacity: 18-21 Tons
MEET THE TEAM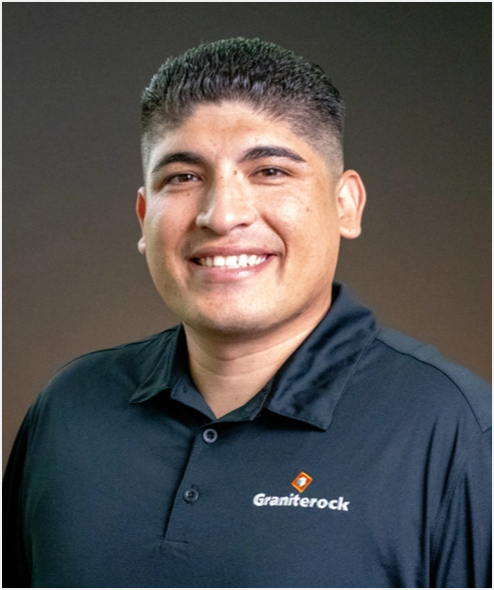 JR Renteria
Dispatch Supervisor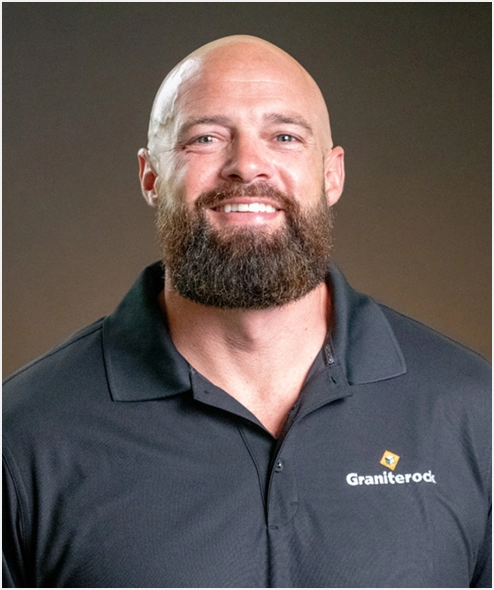 Nick Barrett
Logistics Manager
Mike Arias
Dispatcher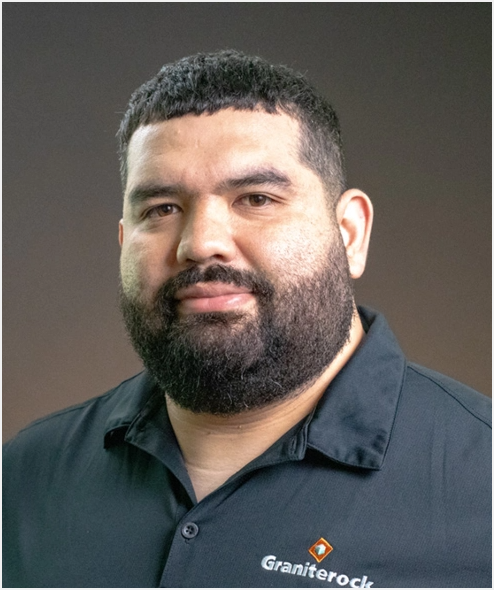 David Alvarado
Dispatcher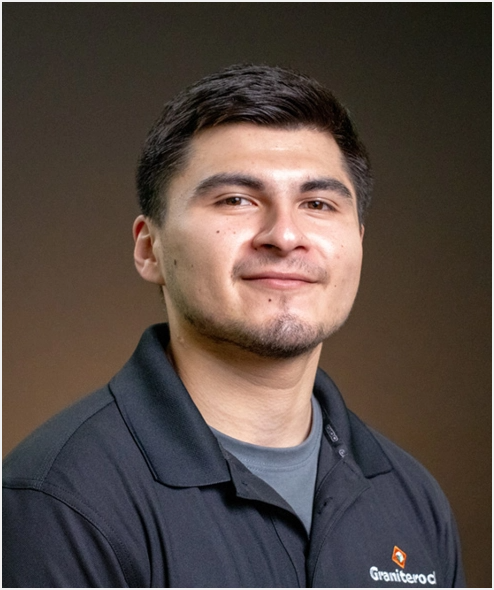 Jay Novelo
Customer Service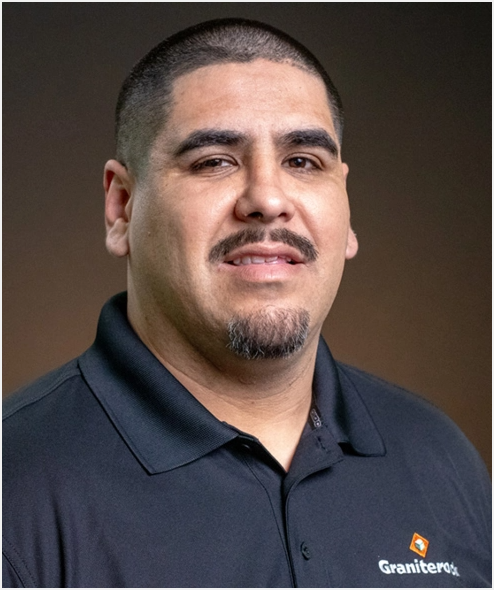 Robert Ortiz-Servin
Customer Service
CONTACTS IN OTHER DIVISIONS
Aggregate Sales
1900 Quarry Road
Aromas, CA 95004
831.768.2380
Concrete Sales
11711 Berryessa Road
San Jose, CA 95133
408.487.3138
Research & Technical Services
1900 Quarry Road
Aromas, CA 95004
831.768.2330
Building Materials
1755 Del Monte Boulevard
Seaside, CA 93955
831.392.3700
CONVENIENCE OF ONE-CALL ORDERING
Save valuable time by letting us coordinate the material delivery for you. By calling any Graniterock salesperson or dispatcher, or by contacting our Transportation Office directly, you can order the aggregate product you need and arrange for product delivery. Choose from any kind of radio-dispatched aggregate delivery trucks—bottom dump, end dump, or transfer. We can help you determine the best choice for your particular jobsite.
WIDE RANGE OF DELIVERY
Graniterock can help you determine the best material for your job, and deliver that product directly to your jobsite. We will pick up from and deliver anywhere within our company service area, from South San Francisco in the north to King City and Big Sur in the South.
Graniterock Transportation Division is located at Graniterock's A.R. Wilson Quarry, Quarry Rd, Aromas, CA. The Transportation Division's phone number is 831.768.2350.