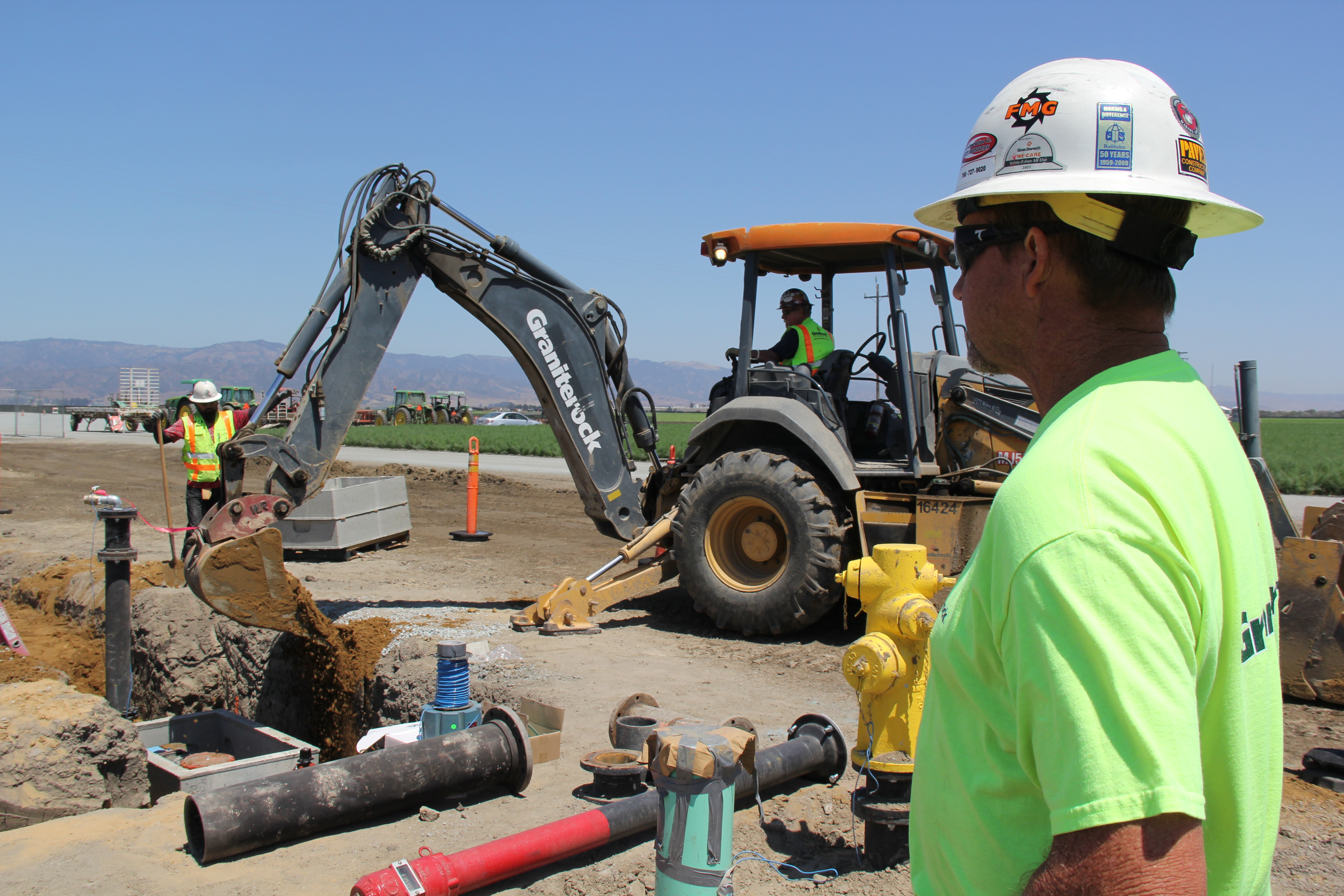 Graniterock has long relationship building Salad Bowl of the World
Posted by Shanna McCord Crigger on Aug 19, 2015
Graniterock has teamed up with SSB Construction, formerly named Salinas Steel Builders, for 20 years in building much of the foundation of the Salinas Valley.
The delivery of quality projects within a specific time frame and adhering to budget have created a winning relationship between Graniterock and SSB.
From parking lots to building slabs and truck docks, Graniterock has proven to be a solid and trustworthy partner with SSB.
The partnership is at work at D'Arrigo Bros. in Spreckels, constructing a major extension of the produce giant's parking lot for semis and truck docks, where trucks are loaded with fresh fruits and vegetables.
"SSB really likes our production, being able to meet their schedule," Custom Project Manager Reiner Maschmeyer said. "I would describe our relationship as a team. They depend on our expertise in the field combined with their professionalism when presenting to D'Arrigo."
Reiner and the Construction Division's Custom team are working on an 82,000-square-foot extension of the parking lot and 35,000-square-foot extension of the loading docks to allow for more truck traffic at the busy produce company.
The job calls for a heavy amount of excavation, lime treatment ofsubgrade, base rock installation, asphalt paving and 1,800 linear feet of fire and sprinkler line.
Graniterock materials include 2,500 tons of asphalt and 3,500 tons of base rock.
The work is getting done thanks to a great crew that includes Field Supervisor Craig Gebhart,underground Field Supervisor Thomas Harmston, Pio Carrilo, Horacio Islas-Trejo, Refugio Munoz and Jorge Sanchez.
While this is the main crew, the number of people on the job will grow as the amount of work increases on the project.
Back to all Blogs