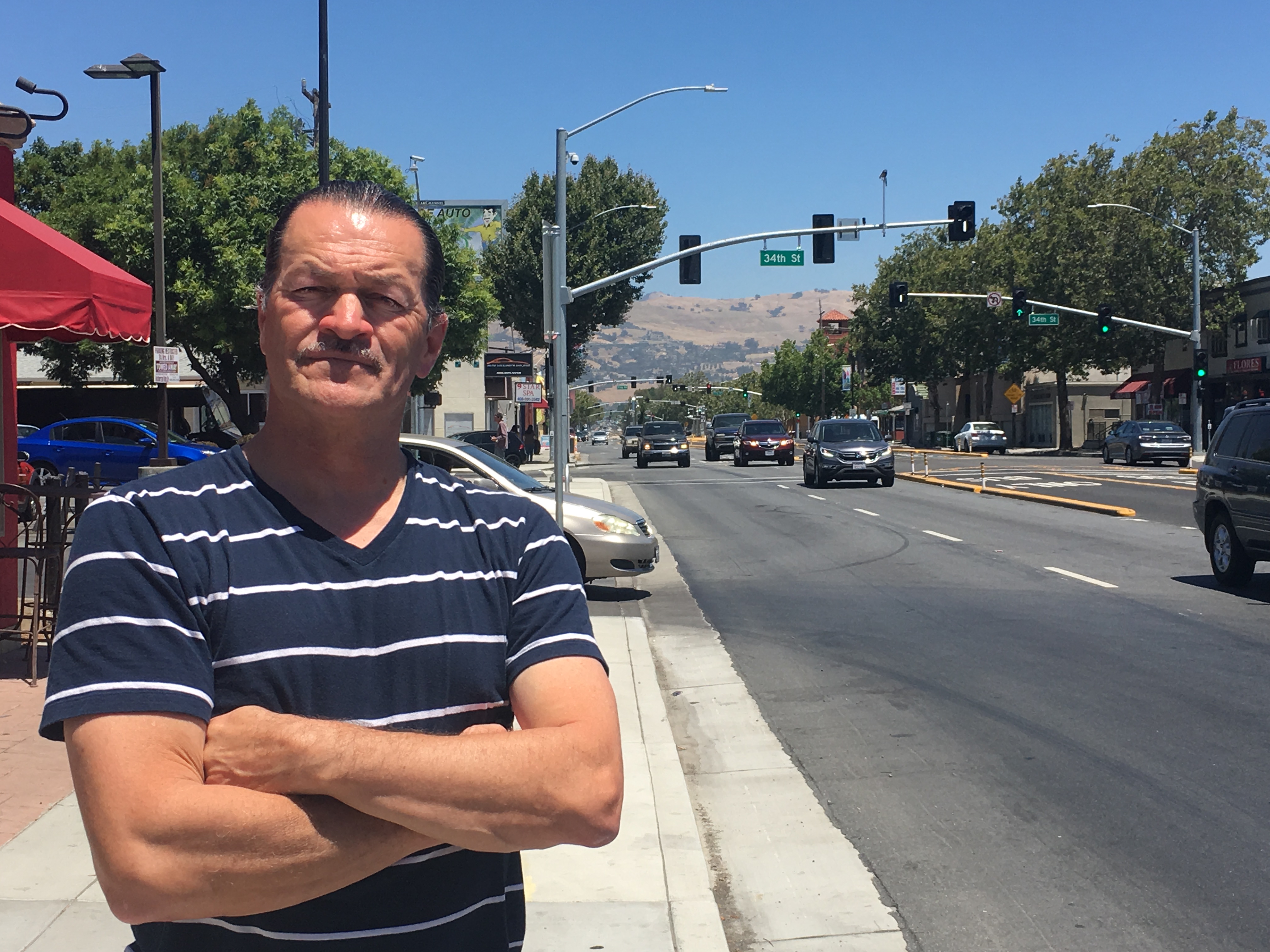 Failure not an option for this paving Rock Star
Posted by Shanna McCord Crigger on Aug 2, 2017
SAN JOSE – By all accounts, it's a miracle JP Paving celebrated its 20th anniversary this year.
In 2006, when the San Francisco Bay Area construction market was booming, Pedro Perez and his sister Estela Taylor sat in their accountant's office and listened as he told them point blank to shut down.
The small family-owned paving company had been swimming in a sea of debt, limping from job to job and on the verge of bankruptcy.
In addition to serious financial problems, there was no leadership among family members.
Siblings struggled to get along and the business lacked structure.
Monthly revenue? Expenses?
No one knew for sure.
The company was in disarray to say the least.
Yet, Pedro and Estela kept a straight face while the accountant strongly suggested they close shop.
Neither said a word during the ride back to the office.
It was do or die for JP Paving, a company started by Pedro's father Jeronimo and brother Camilo.
"I could never picture failure," Pedro said. "It just wasn't an option."
Pedro, who had to be convinced to join the family company after graduating from UCLA with a degree in Latin American history, took charge with a renewed vigor and strategic approach to the business.
If JP Paving were to survive, he would have to breathe new life into the organization and bring about serious changes.
It took several years of no vacations, raises, tools or equipment and straight up hard work to get back in the black.
"Slowly and painfully, we watched every single penny that came in, and worked harder and smarter," Pedro, 53, said. "We continue to plug away and run good numbers now. We're paying our bills and providing our people with decent wages."
Pedro's perseverance in the face of such a challenge stems from commitment to family and embracing the spirit of their Aztec ancestry.
As a traditional Aztec dancer, he uses the culture's teachings to steer his life and work. As well, Pedro relies on the "Four Agreements" by Don Miguel Ruiz: Be impeccable with your word, don't take anything personally, don't make assumptions and always do your best.
In fact, the book became required reading for his office staff.
"That is what keeps me grounded," Pedro said. "If you work on yourself, it's so much better for others."
His sister carries that same spirit and is considered the backbone of JP Paving, running nearly everything but the paving itself – payroll, accounting and general office management.
"At the core of our determination was our parents," Estela said. "They struggled to give us a better life here. They believed we'd see this through, so we felt we owed it to them to keep going."
The idea to form a family paving company was born from Jeronimo, who moved his wife and six children to Redwood City from Zacatecas, Mexico in the late 1970s.
Jeronimo, a former farmworker, joined a paving crew and worked at Dryco Construction many years while always dreaming of starting his own business.
He, along with Estela and Camilo, made the dream a reality in 1997.
Eventually, they persuaded Pedro, who admits his passion lies more with art and history than construction, to join the company.
JP Paving, with crews who've stuck with them through the good times and bad, specializes in driveways, parking lots and general pavement maintenance.
"It's been quite a ride," Pedro said. "Better than any rollercoaster you've been on."
Back to all Blogs