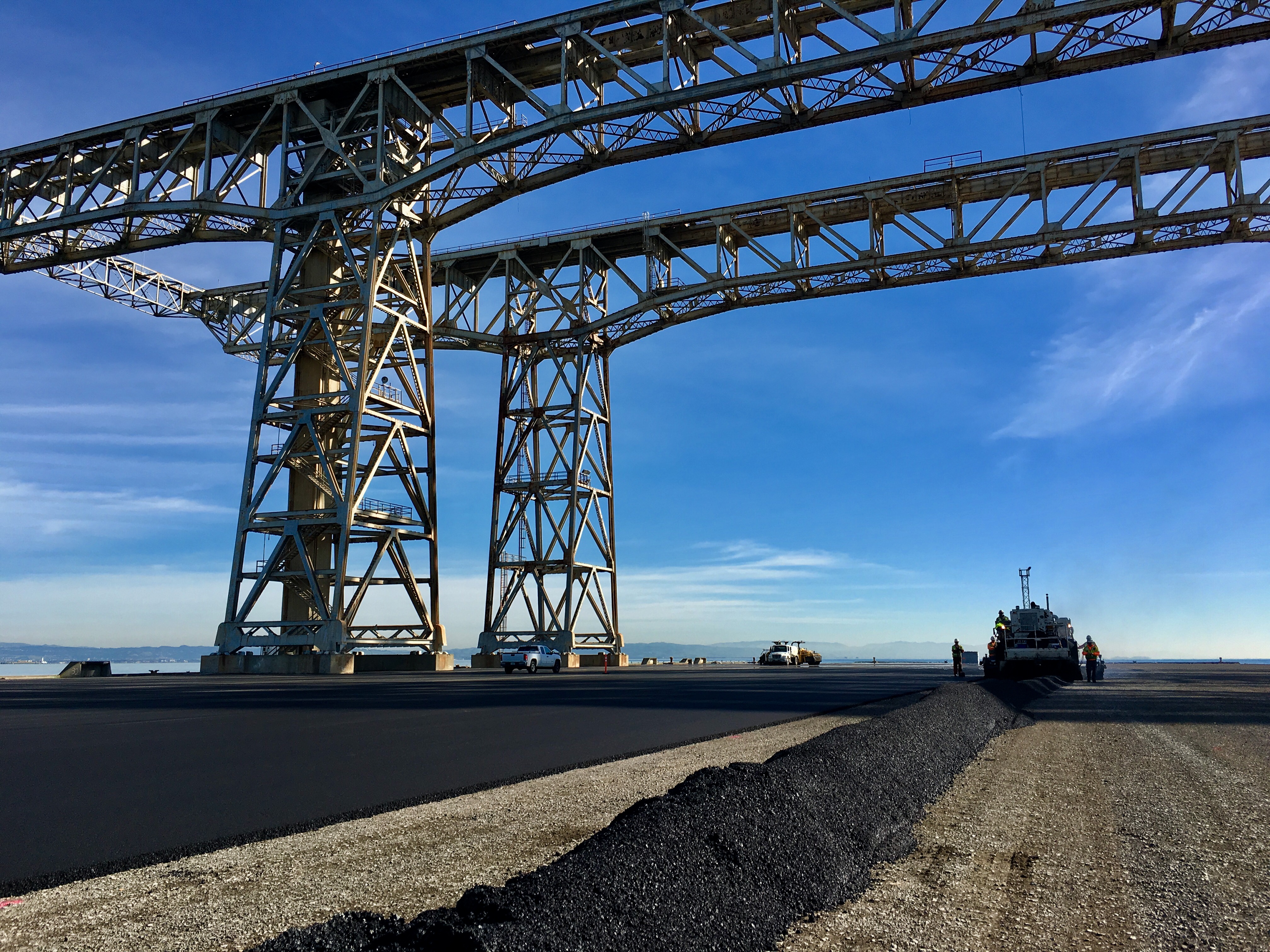 Asphalt for Hunter's Point Naval Shipyard Superfund project
Posted by Robert Ellenwood on Dec 29, 2016
Cool Projects:
Maybe one of the coolest….25,000 tons of Graniterock asphalt for the Hunters Point Naval Shipyard Federal Superfund project. So much history connected to this San Francisco site!
The former naval shipyard was once home to nuclear experiments and training.
This 630-ton crane was built in 1947 and was the largest in the world, capable of lifting battleship gun turrets and helping make the U.S. fastest on the draw in replacing battleship guns.
Very cool!
Back to all Blogs