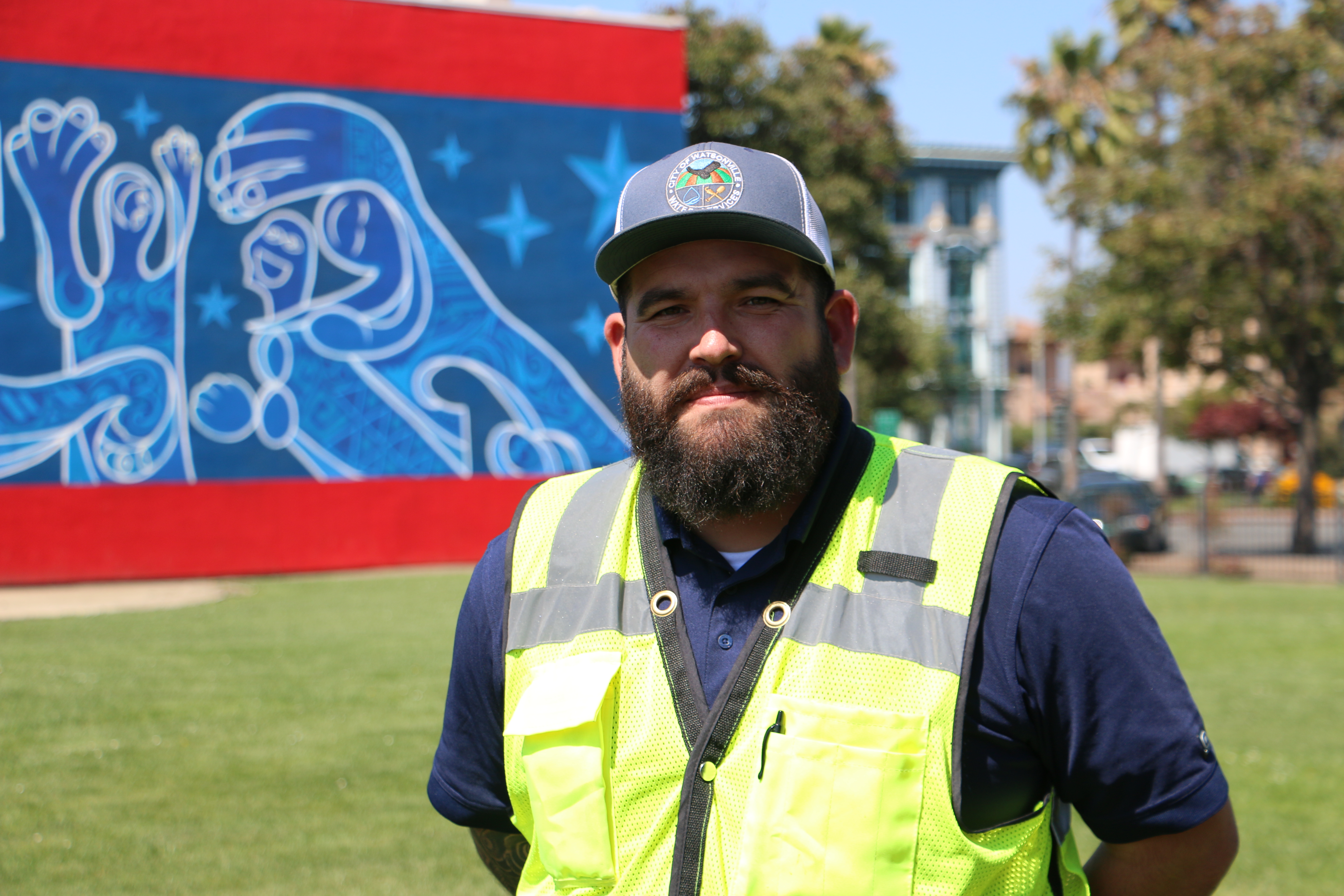 Watsonville's Steve Hernandez soaks up Instagram followers with water expertise
Posted by Shanna McCord Crigger on Oct 6, 2016
WATSONVILLE – The power of social media has propelled Steve Hernandez and his incredible water knowledge to a nationwide audience of water professionals and enthusiasts tracking his daily posts on everything from filtration and dilution to flow rates, trench safety and pump technology.
Instagram, the popular photo-sharing app, has helped the Watsonville Water Department operations supervisor emerge as a sought-after expert on the intricacies of water since launching Waterwisepro earlier this year.
"This is for anyone trying to learn a little more about water," Steve said. "Water is universal to everyone. A lot of people take it for granted."
Post by post, his feed looks like a collection of college quizzes with questions in white script against a black background. Followers answer in the comment area, and Steve quickly responds to let them know if they got it wrong or right.
Occasionally, Steve shares a photo, but mostly the account is full of complicated equations and trivia.
For example, "A 6-inch water main is flowing at 6 fps. What is the flow rate in gpm?" (Answer: 528.46 gpm)
Or, "A pump has a suction lift of 175 feet and a discharge pressure of 82 psi at 1,650 gpm. The overall efficiency is 87 %, what is the brake horsepower?" (Answer: 174 bhp)
Waterwisepro started as a creative outlet to show off his hard-earned expertise, which began just after high school in 1998 reading residential water meters in the 120-degree heat of Las Vegas.
Shortly after launching Waterwisepro, an employee from the city of Monrovia Water Department, a loyal follower, asked Steve to teach a class to employees preparing to pass the state water board exam.
Steve jumped at the opportunity and created a class agenda. He's since held monthly eight-hour water education classes on his own time for other municipalities, including Brentwood, Covina and Vacaville.
"I really like to help people and support others in their careers," he said. "I make water understandable for people. They say, 'Oh, it clicks now'."
Besides building an Instagram brand and teaching, Steve leads Watsonville's distribution team, which is responsible for delivering water to 65,000 residents and businesses.
He also serves as a director of Monterey Bay Waterworks Association, a water advocacy group on the Central Coast.
His Watsonville team is in the early stages of a decades-long water main replacement project that includes tearing out and installing 176 miles of pipe throughout the city and unincorporated areas of Santa Cruz County. They're on track to replace two miles each year.
Steve, 36, a father of four, came to Watsonville Water Department eight years ago.
Previously, he had worked in similar jobs for cities and water districts in Southern California, where he went to escape the Las Vegas desert.
All along, he's continued taking classes and learning as much as possible about water operations.
"Steve is very passionate and knowledgeable about what he does," said Maria Esther Rodriguez, Watsonville's assistant public works director. "He's always looking out to make sure our residents get the best product possible and that we're meeting the state's ever-changing water requirements."
Steve said he enjoys the balance between the administrative part of his job, working with budgets and writing reports for the City Council, and getting outside with a shovel in hand.
"I love the variety that comes with working with water," Steve said. "I've been entrusted to manage and maintain the water system in our community. I take a lot of pride in that."
Back to all Blogs