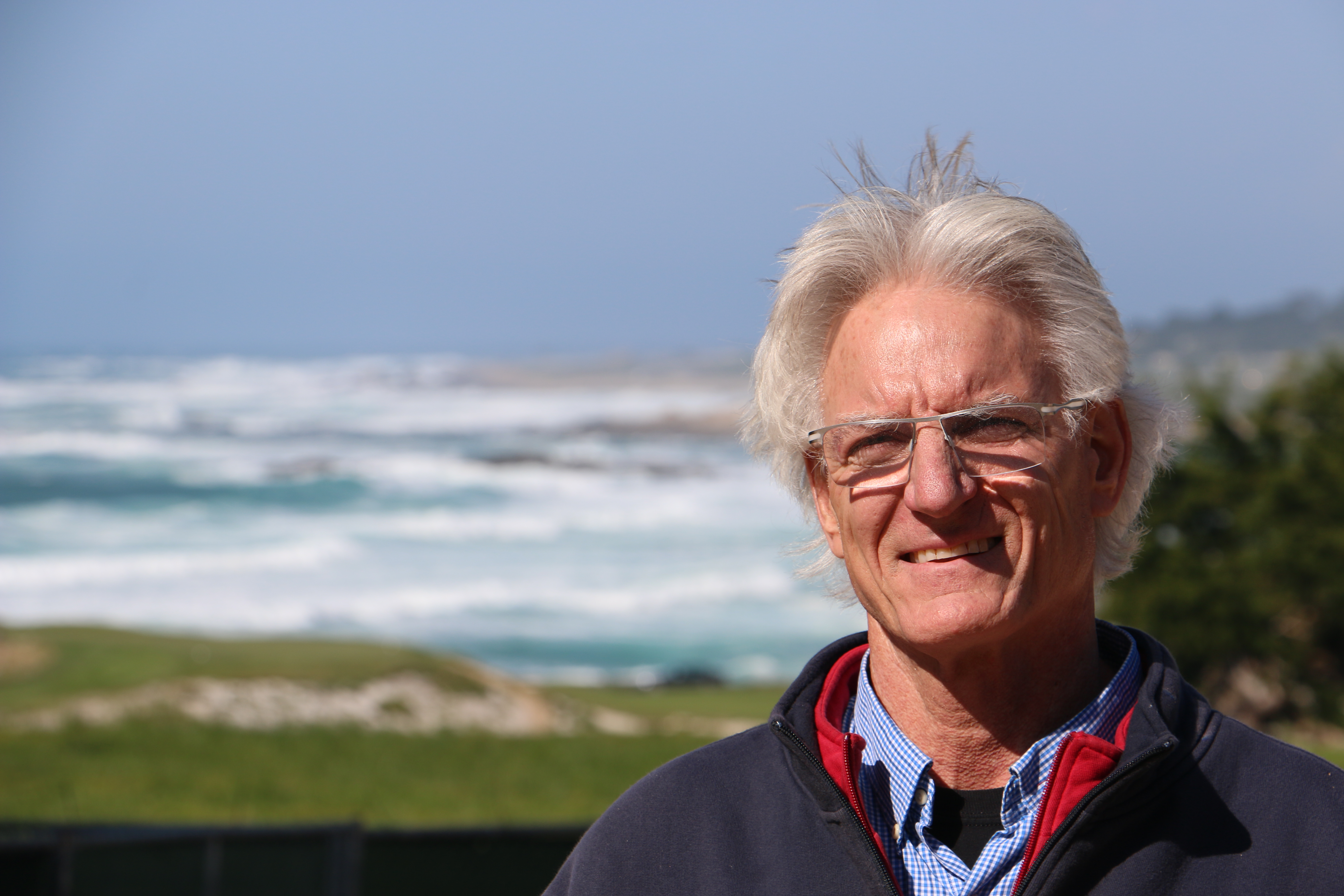 Two-sport professional athlete turns to construction
Posted by Shanna McCord Crigger on Apr 10, 2017
PEBBLE BEACH – You're not likely to find a single general contractor who can say they're in the same league as Bo Jackson, Deion Sanders and Tim Tebow.

High-end Monterey Peninsula home builder Jim Laughton can.
Jim is among a very small pool of people worldwide with the skill and determination to play two sports at the professional level.
While his focus these days is custom home construction and remodeling, a few decades back he had his eye on a different ball – minor league baseball and football in the NFL.
"It was another world," Jim, 57, said of his time as a professional athlete. "It was fun for a while, but I got to thinking this probably isn't for me and I should do something different that's more long-term."
The 6-foot 6-inch Salinas native was an all-around standout athlete in high school, making a name for himself as a pitcher, tight end and basketball center.
After graduating from Salinas High in 1978, Jim headed to Sarasota, Fla. to play for the Kansas City Royals single A team.
Pitching for three years wore out his arm, plus he wanted a college degree, which led Jim to San Diego State University and the Aztecs football team.
Jim was a football star again as the Aztecs tight end and long snapper and chalked up some enviable highlights such as playing in Tokyo's Mirage Bowl, challenging the PAC 10's No. 1 ranked University of Washington and going against UCLA at the Rose Bowl.
With a degree in industrial technology, he decided to go the free agent route and received invitations to join the San Francisco 49ers, Cincinnati Bengals and Seattle Seahawks.
He chose the Emerald City, where he stayed for one season, which included playing the Dallas Cowboys on Thanksgiving Day, before being let go and picked up by the Los Angeles Rams.
Around that time in 1987, a back injury and surgery pushed Jim to the sidelines and he decided to bow out of the NFL with his health intact and head back home to Salinas, where he worked briefly for his father George Laughton's cabinetry shop.
He made another run in Southern California, this time working in the medical technology field, before returning to the Central Coast for good in 2000 and committing to construction.
He started his own business Jim Laughton Construction Inc. in 2007.
With the same drive and focus he had for sports, Jim excels at the meticulous, high quality building required by Pebble Beach and Carmel homeowners.
He has an eye for the smallest of details and demands perfection on every project.
What he enjoys most is seeing the results of his labor, whether it's building a new home from the ground up or remodeling a bathroom.
"It's a privilege and an honor to be chosen as my clients' builder," Jim said. "I'm most proud when a client says we've exceeded their expectations."
Jim credits his success to earning the trust of his clients and learning from another perfectionist, his father.
"My dad used to say 'It's not leaving the shop until it's right'," he said. "This business is all based on relationships and the trust factor is tremendous."
Back to all Blogs