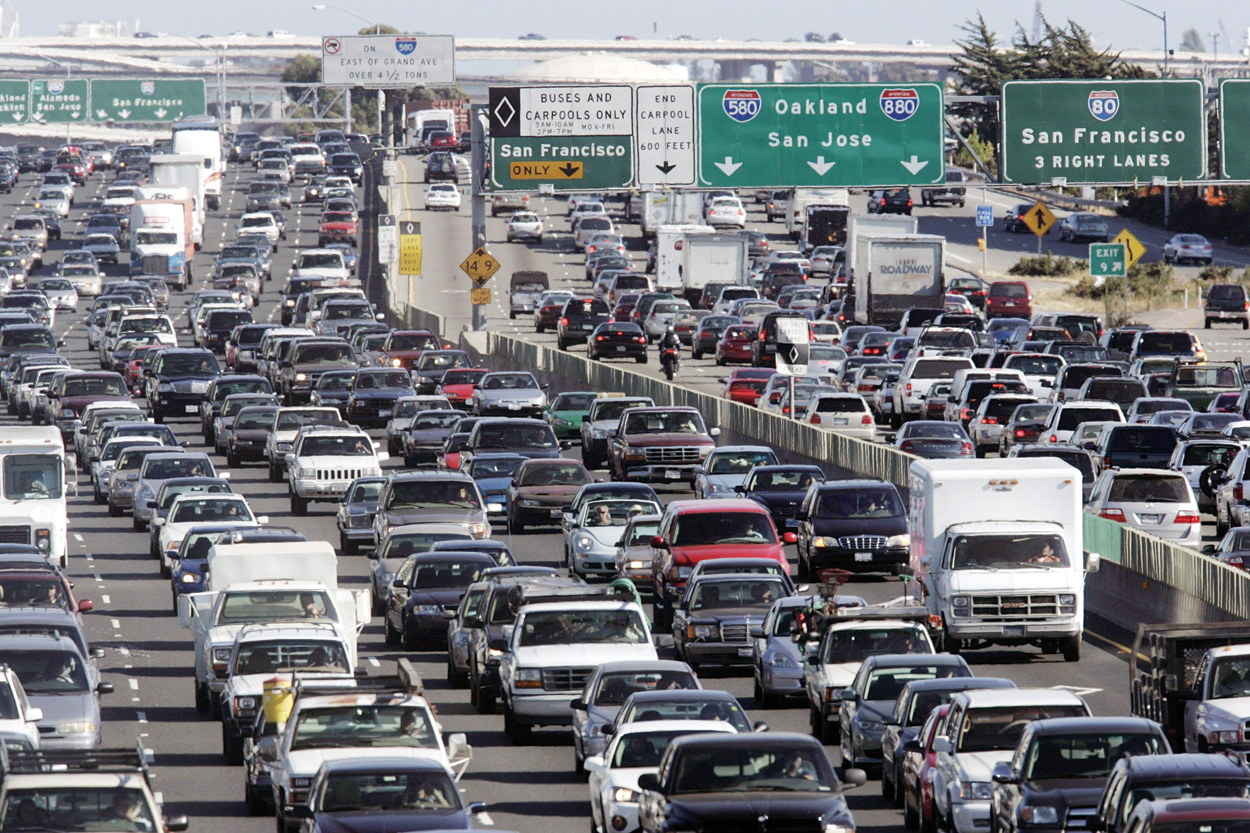 Taxing ourselves to fix the traffic problems
Posted by Gary Richards on Jun 15, 2016
For the past four decades, voters in 20 of California's most urban counties have taxed themselves to widen highways, extend transit lines and fill potholes to the tune of more than $100 billion.

Now, rural counties hope to join the list of what are called the self-help counties.
San Benito County will have a 30-year, half-cent sales tax on the June ballot. In November, Monterey County will try the same approach with a 3/8-cent tax.
Santa Clara and Contra Costa counties are among those turning to voters again, hoping to add new taxes on top of ones already in place.
This is a major shift in the crisis facing our state's mobility where congestion levels are at record levels from Los Angeles to the Bay Area and where 83 percent of Bay Area residents believe traffic may never improve.
Never? Yep, that's what we fear.
"We're running out of adjectives how to describe how bad Bay Area traffic is and the misery it's causing," said Jim Wunderman of the Bay Area Council, a public policy advocacy organization for the nine-county Bay Area. "We understand residents' aggravation with traffic, but we're not giving up on the problem."
More people, more jobs and a serious lack of money has us in a pickle on every freeway and almost as many streets. Even Waze, the traffic app that helps drivers around gridlocked roads, is under attack from people who live near those areas where cars are diverted.
That's where those local sales taxes can be pivotal. They would extend BART under downtown San Jose, build overpasses and underpasses for Caltrain, free up dollars for 500-plus miles of express lanes, turn I-80 east of the Bay Bridge into a smart highway, widen Highway 156 along the Monterey Peninsula and Highway 25 west of Hollister to four lanes.
And fill potholes.
"There is huge pressure to direct a major amount of funding to the cities and county to help them maintain our roads," said Ross Chittenden, deputy executive director with the Contra Costa Transportation Authority, adding "if there is a silver lining, we've become conditioned to the reality that local dollars and local control is necessary."
The California Transportation Commission began sounding the money alarm 18 years ago and there are bills in the Legislature to raise the state gas tax by as much as 20 cents a gallon. But so far none appears close to being passed.
"Simply acknowledging the problem, however, does not constitute a solution," said Will Kempton, former executive director of the CTC.
Freeway conditions improved significantly following a $4 billion infusion of cash over the past decade from state bonds and stimulus funds.
Before then 32 percent of Bay Area highways were in dire need of repairs; today it's down to 25 percent. Statewide, it's gone from 28 percent to 16 percent.
Caltrans declared the condition of the pavement on California's highways is at its healthiest level in more than a decade.
But the forecast is not good. Caltrans faces a $59 billion backlog in deferred maintenance and an annual shortfall of $5.7 billion, while a recent report found that 15 of California's urban centers have pavement conditions that rank among the nation's worst.
Something must be done, said Ludovico Montoya of Oakland, who recently made a 7,700-mile cross county trip. Smooth everywhere until he got back home.
"The worst stretch of road that I encountered anywhere was 580 approaching Livermore from Manteca," he said. "It was cracked, broken, potholed and gave my pickup a good shaking, which I had not felt on any other part of the trip."
Gary writes a column for the San Jose Mercury News called Mr. Roadshow.
He can be reached at grichards@bayareanewsgroup.com and @mrroadshow on Twitter.
Back to all Blogs