[pavement maintenance x]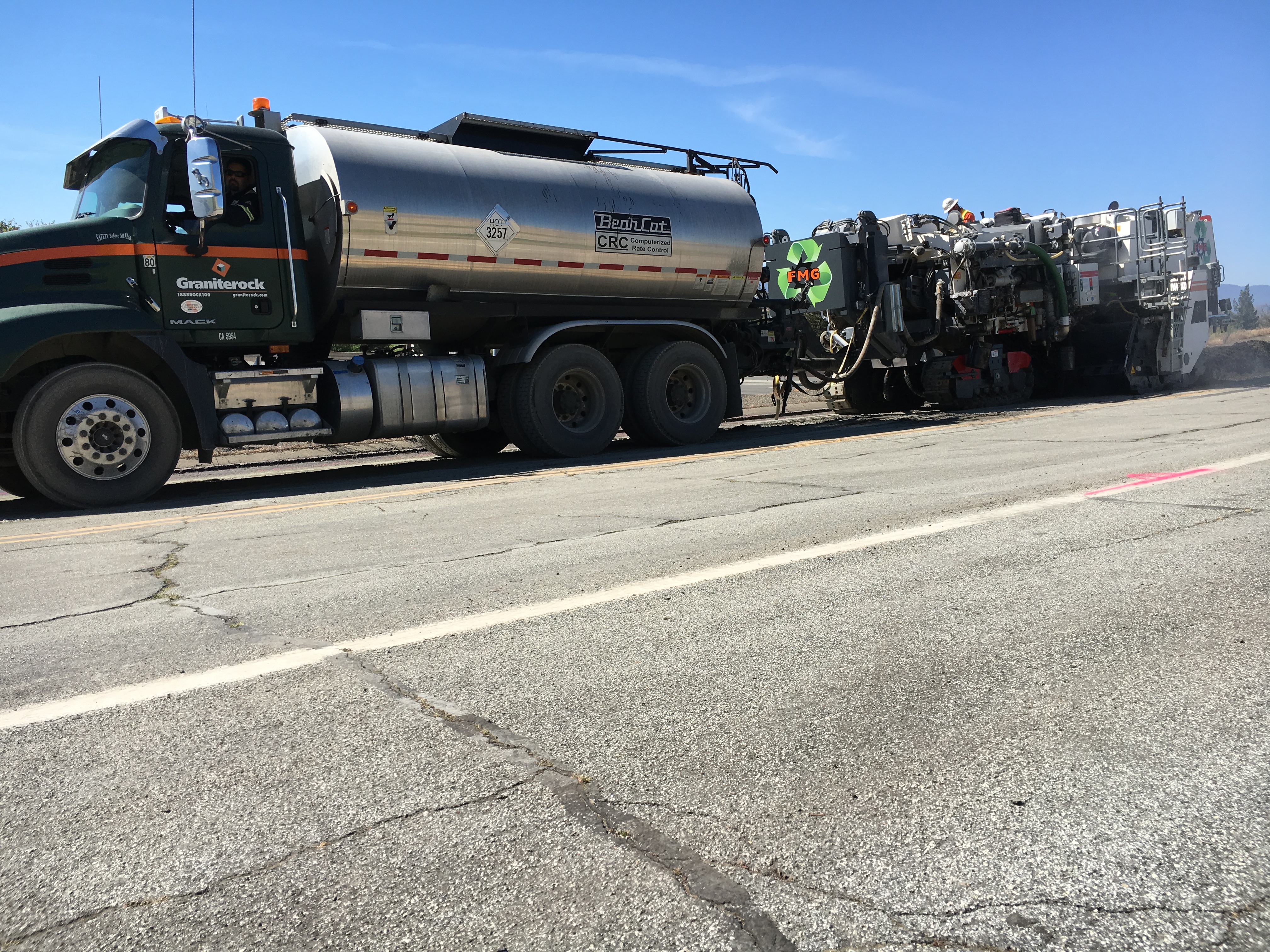 Caltrans moves ahead with foamed asphalt cold-in-place recycling
Posted by Dennis McElroy on Jun 7, 2017
SAN JOSE – With climate change a hot topic all over the world, it's not surprising new pavement rehabilitation technologies have taken off throughout California in recent years.
Read More
Fog Sealing Older Pavements
Posted by Graniterock on Mar 18, 2015
In its "A Basic Asphalt Emulsion Manual", the Asphalt Emulsion Manufacturers Association and the Asphalt Institute describe a fog seal as a "light application of slow-setting emulsion sprayed on an existing asphalt surface." Properly applied and applied at the right time, a fog seal can be a valuable aid in the maintenance of an asphalt pavement. The question is, what is the proper application and when is the right time to use fog seals in a pavement maintenance program?
Read More