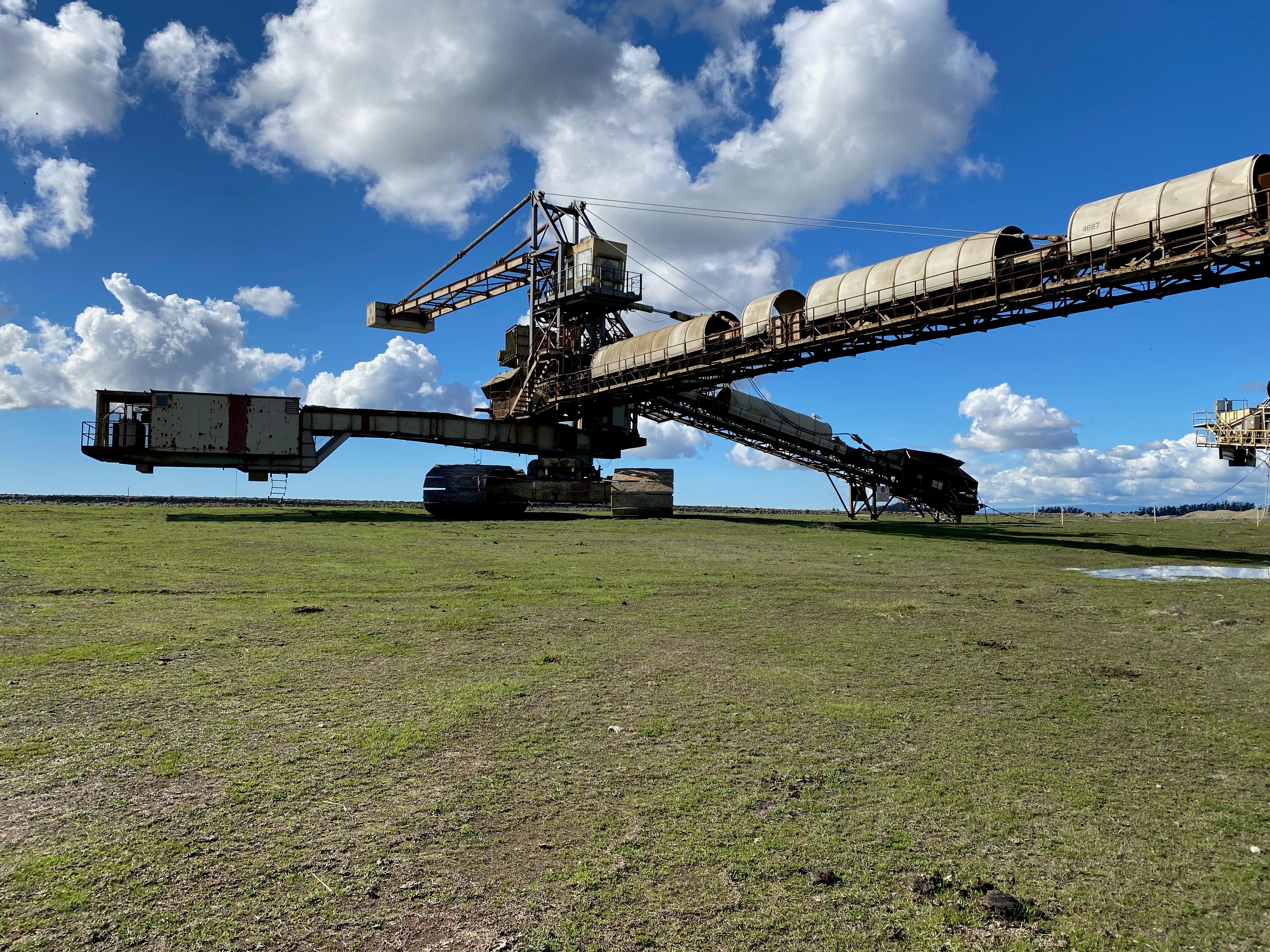 Run by the sun, Graniterock quarry takes the lead on greener community and infrastructure
Posted by Shanna McCord Crigger on Mar 5, 2021
Photo: Site of Graniterock solar project
AROMAS – Graniterock is turning to the sun to help power its 121-year old A.R. Wilson Quarry in Aromas, becoming one of the first California mines to make a major investment in renewable energy.
The company, committed to sustainable operations, is installing 15,000 photovoltaic solar panels that will supply more than half of the hard rock quarry's energy needs.
The $15 million, 5-megawatt project is another step toward Graniterock operating as a low-carbon construction company and building materials supplier.
"This solar farm allows us to produce cleaner, greener granite, which will be used as part of the region's construction materials supply chain and result in more sustainable infrastructure projects overall," said Jon Erskine, Director of Geological and Environmental Sciences at Graniterock. "The future is less and less greenhouse gases, and this helps us, our customers and our community get there."
The project was inspired by a conversation in 2017 between a group of Aromas residents who are members of the Aromas Progressive Action League and quarry operations manager Peter Lemon.
League members, seeking to shrink the carbon footprint of Aromas, challenged the town's biggest electricity user, Graniterock, to use more sustainable energy.
The collaboration resulted in a plan to turn formerly mined lands into a solar farm to help power the quarry and reduce the community's overall carbon emissions.
The community plan was well received by Graniterock as it aims to reduce greenhouse gas emissions in all operations.
Aromas residents are enthusiastic about the role the solar project plays in helping the rural community become carbon neutral.
In addition, the state encourages solar power development as part of mine reclamation to help meet California's ambitious climate goals.
"It's been inspiring to see Graniterock, Greenpower and APAL work together to realize a shared goal that improves the quality of life for community members and demonstrates the financial and ecological benefits of moving to sustainable energy sources," said Leslie Austin, co-chair of APAL. "It took just a few determined people to usher in a large-scale renewable climate solution for our small rural community. That's exciting."
The solar panels will be housed on 20 acres of flat land near quarry operations not visible to the public.
Graniterock expects to flip the switch in 2022 for solar power to flow into the grid for energy-intensive operations such as the giant Krupp rock crusher, several conveyors and onsite offices.
The project is the third development in a portfolio of alternative energy projects Graniterock has initiated in recent years, and a major step toward energy independence for the family-owned construction company.
The company built a 1-mega-watt solar farm at the quarry entrance in 2018 with 3,000 panels that remove approximately 15 percent of the quarry's electricity from the power grid.
In 2019, Graniterock headquarters on Technology Drive in Watsonville was converted to a near net-zero energy usage building through various investments in alternative energy tools such as ultra-efficient lighting, HVAC upgrade, rooftop solar array and four charging stations for electric cars.
"Environmental stewardship is a priority for our family. We have been in this business for 121 years and we expect to be here for future generations," said Graniterock owner Rose Ann Woolpert. "We want Graniterock to lead our industry in applying green solutions to business problems. Renewable energy is a way to ensure a better quality of life for people in our communities and solar energy makes good business sense."
In addition to the environmental benefits generated from solar energy, the project makes economic sense in the face of escalating PG&E costs.
"What we've done essentially is fixed our electrical costs for the next 25 years," said Graniterock CFO Steve Snodgrass, a strong supporter of the development and played a key role in arranging financing with Wells Fargo. "This makes environmental sense and this makes good economic sense."
Contacts:
Jon Erskine, [email protected]
Peter Lemon, [email protected]
Keith Severson, [email protected]
Steve Snodgrass, [email protected]
Back to all Blogs