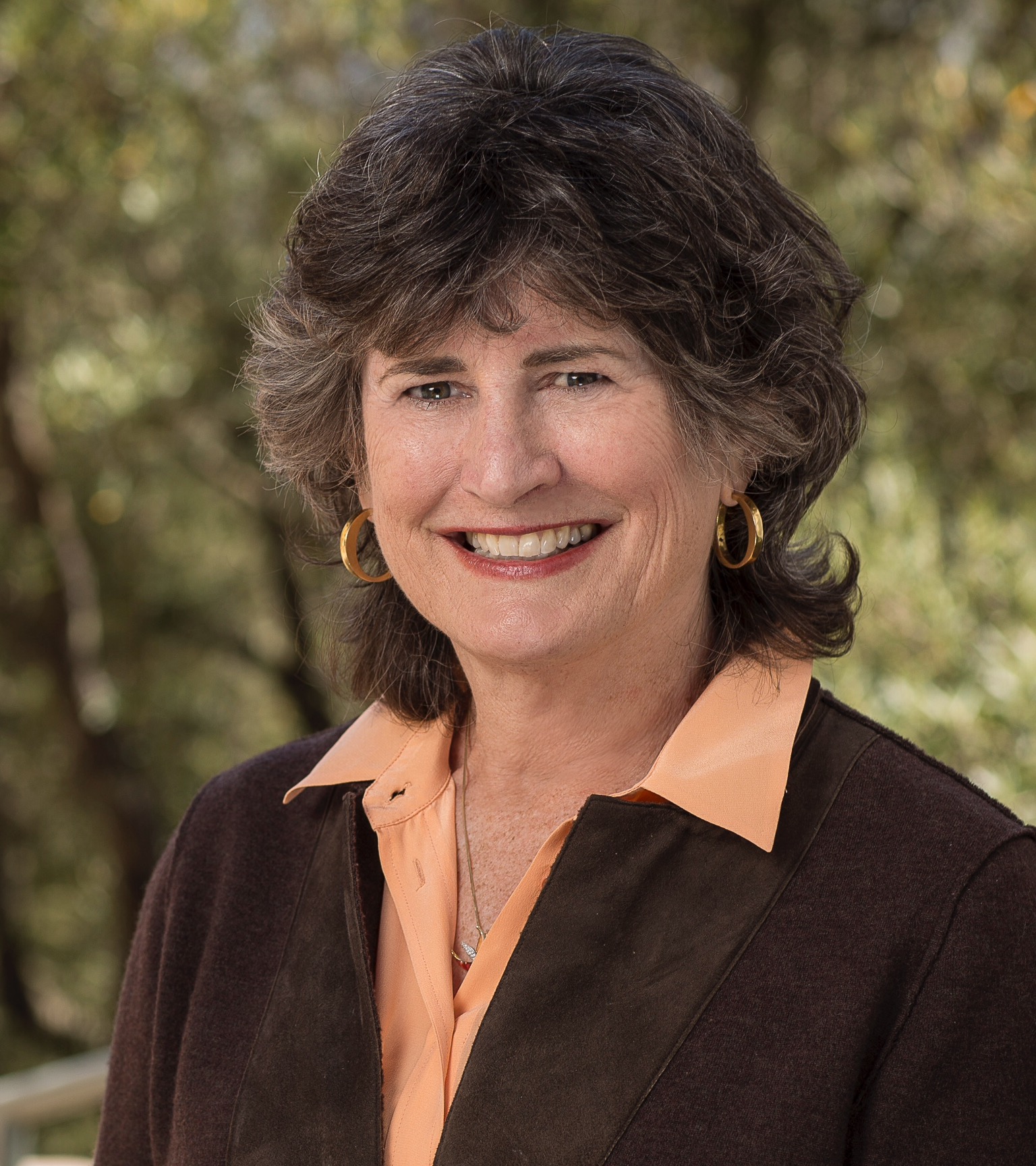 Rose Ann Woolpert holds firm to family business
Posted by Shanna McCord Crigger on Jan 2, 2018
Rose Ann Woolpert was born into a family business.

Her father opened Orange County's first Good Humor ice cream business in 1949 and ran it for many years with help from his wife and children.

Decades later, Rose Ann married into another family business, albeit larger, when she met Bruce Woolpert and became part of the Graniterock family.
Today, Rose Ann sits on Graniterock's Board of Directors, a position she assumed in 2012 after her husband's unexpected passing.
Although she doesn't get involved in the daily business of Graniterock, Rose Ann works to represent the Woolpert family perspective and vision for the Company's future, which she says is all about preserving the values and unique culture that have been in place nearly 118 years.
"We value the generations who have come before us and we look forward to the generations still to come in the future," Rose Ann said. "We're in this for the long haul."
Rose Ann's passion for continuing the mining and construction company Bruce's grandfather, A. R. Wilson, started at the Aromas hard rock quarry in 1900 has led her to study the world of family business best practices and connect with those in similar positions through the Family Business Network, a global organization made up of 3,200 family companies.
Graniterock is among a very small number of family businesses to last more than a century - only four percent make it to the fifth generation – and Rose Ann looks forward to one day seeing her future grandchildren represent a 6th generation of family ownership.
"I just really believe the values you find in family businesses make a huge difference," Rose Ann said.
"Family businesses are the backbone of America."
Rose Ann, a UCLA graduate just like her husband (though the two didn't know each other in college), was a registered nurse working for the Visiting Nurses Association and living in Aptos when a friend set her up on a blind date with Bruce.
Their first date was dinner and a visit to the Santa Cruz Beach Boardwalk.
Bruce, who had just left his job at Hewlett Packard to join his parents Bruce and Betsy Woolpert in running Graniterock, hooked Rose Ann with his incredible intelligence and sense of humor.
The two married in 1988 at Resurrection Catholic Church in Aptos and settled in Cupertino, where Bruce had a house close to the HP office.
"Bruce had a laugh that would light up the room," Rose Ann said. "He had a brilliant mind and was just an exceptional human being."
The couple has two children – Marianne and Arthur, both born in the early 1990s.
Rose Ann served as Graniterock's historian throughout their marriage, organizing the abundance of photos, stories and records for posterity.
In recent years, Rose Ann picked up where her husband left off with the teen math immersion program he created in 2010, now known as the Bruce W. Woolpert Algebra Academy.
Fueled by a desire to see Bruce's love for education and philanthropy live on, Rose Ann, along with a team of educators and Graniterock People, renamed the academy in his spirit and expanded the program to 130 students from 40.
Rose Ann is a member of the Cupertino Rotary Club and serves as co-chair of the programs committee.
She's also part of the UC Santa Cruz Dean's Advisory Council for the Division of Physical and Biological Sciences.
When there's time, Rose Ann loves to paint.
As art has always been a big part of her life, she combined her artistic talent and devotion to Bruce to create three children's books that tell the stories of Graniterock's early days, starting with how rock was first mined at the A. R. Wilson Quarry with picks and shovels.
The books – Engine Number Ten, Big Bill and His Little Mixer Truck and Cauliflower Boulevard – were written by Rose Ann and include some of her paintings as illustrations.
From the sidelines, Rose Ann is watching closely as Graniterock People continue the good work of producing construction materials and building great infrastructure projects.
"Graniterock People are our No. 1 priority," she said. "We want to continue Graniterock as a great place to work."
Back to all Blogs