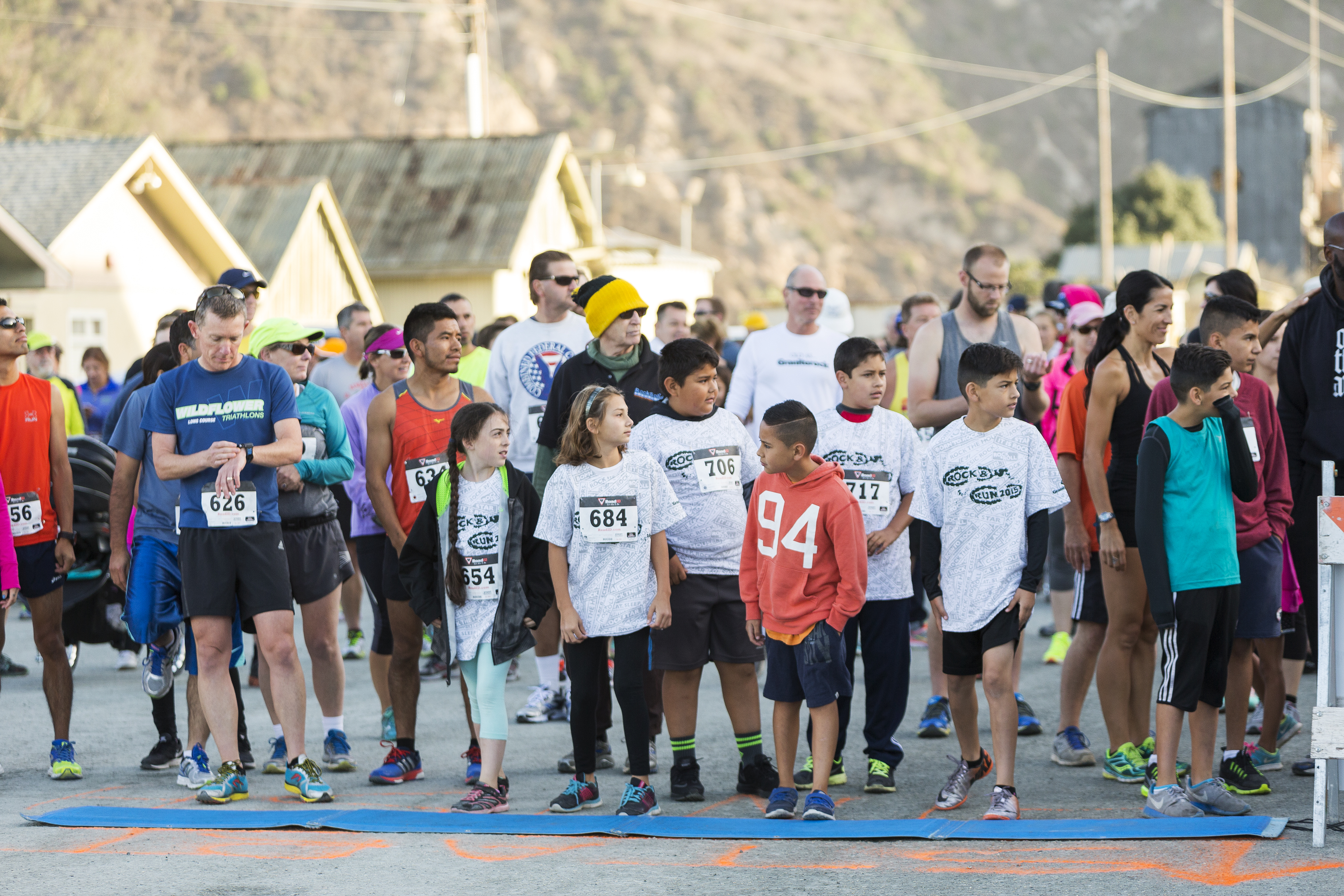 Rock & Run raises $8,500 for Aromas School
Posted by Keith Severson on Oct 7, 2015
More than 200 people of all ages showed up Sunday to run though the A. R. Wilson Quarry in an effort to support Aromas School.
Graniterock's ninth annual Rock & Run generated $8,500 for the Aromas Home and School Club.
The Company matched all of the fees paid by runners.
Aromas School Principal Bronson LoBue expressed her gratitude to the crowd gathered after the 5K and 10K runs.
"This is really so heartwarming," LoBue said. "Graniterock, you are just so generous. This money will go to our athletic department and sports program. Thank you very much."
Trophies were handed out to the top three men and women, and everyone who participated received a medal. All of the children were given a trophy for their efforts.
Congratulations to Graniterock's Jon Erskine, who finished first overall in the 10K.
People were invited to hang around and enjoy a breakfast burrito made by Paul Lerma and his cooking crew, including Victoria Gonzales and Jalyssa Rodriguez.
A huge amount of thanks goes to all of the people who organized this year's Rock & Run and Quarry Open House and to the volunteers who helped make the day a success.
Don Barrett, Stephanie Lovell, Peter Lemon, Janae Thomas, Keith Severson, Rae Jett, Aaron Johnston, Mike Herges, Reed Carter, Alex Simons, JP Holcomb, Jamie Agnello, Steve Snodgrass, Alex Baranda, Rose Ann Woolpert, Tom Squeri, JR Renteria, Shanna Crigger, Jake Harvey, Abel Covarrubias, Dan Slavin, Ruben Cardona, Kevin Jeffery, Richard Hsu, Devin Beatie, David Beck, Ricardo Trejo, Katha Redmon, Jason Sanchez, Jim West, Candace Klein, Santiago Ramirez and Porfirio Ramirez.
Back to all Blogs