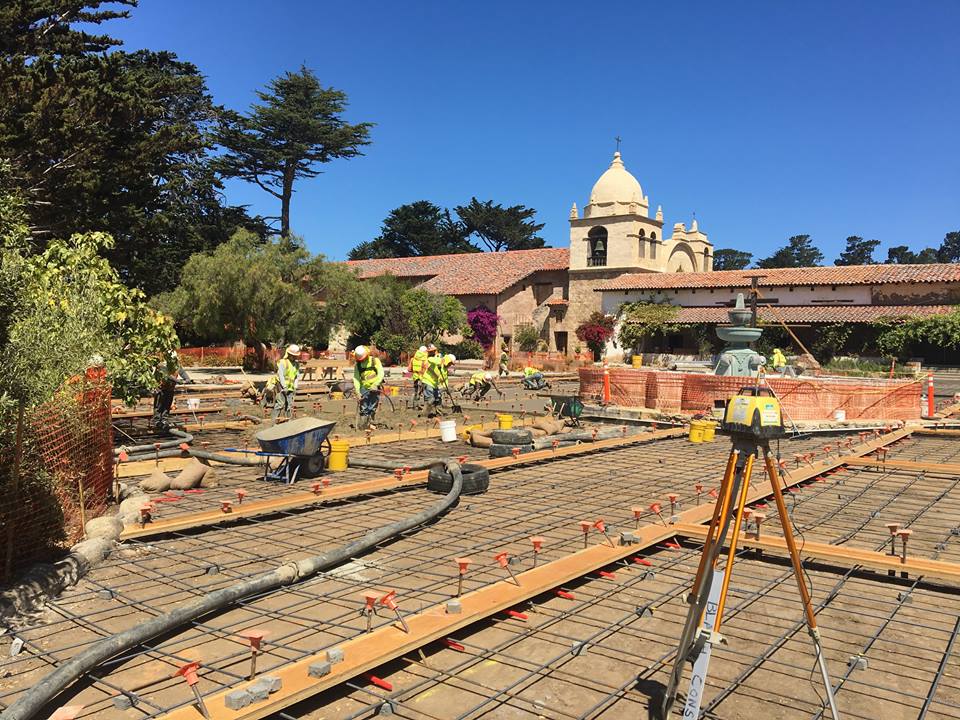 Restoring the Carmel Mission
Posted by Willie Diaz on Sep 7, 2016
CARMEL - Carmel Mission Basilica's picturesque courtyard, which sees tens of thousands of visitors each year as well as regular parishioners, received a facelift with 650 yards of Graniterock concrete this summer.
Graniterock's Monterey Peninsula concrete team worked with Blach Construction to restore the Carmel Mission Quadrangle Courtyard.
The courtyard restoration came after a $6 million retrofit and overhaul of the historic Catholic church, which was founded in 1771 by St. Junipero Serra.
The Carmel Mission Quadrangle Courtyard is the center of the mission and has been the venue for many parish and community events.
The courtyard work was performed thanks to a $2 million grant from the Carmel Mission Foundation.
Sales Representative Willie Diaz worked closely with Blach Project Manager Tim Treadwell to keep the project moving forward with a challenging schedule.
"We did a lot of planning with our team to make sure the concrete could get to the job site every day and never keep anyone waiting on us," Willie said. "We had to get it all done before the car show in Pebble Beach, which was a big challenge."
Back to all Blogs