Recognition Day - Building a Positive Culture
Posted by Greg Diehl on Mar 18, 2015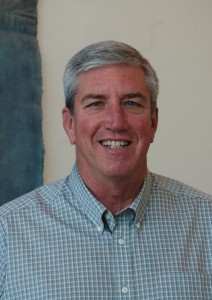 More than 25 years ago, former Graniterock CEO Bruce Woolpert introduced the idea of "Recognition Day" to Graniterock People. He brought the core of the idea from his experience as a manager at Hewlett-Packard, where legendary leaders Bill Hewlett and Dave Packard visited each HP Division once-a-year for a day-long "Division Review" to evaluate business performance. Bruce modified the concept at Graniterock, and it became a key part of our Company Culture.
Recognition Days at Graniterock are annual events held at each branch or department, and they focus on Team successes of the year. Senior managers and people from around the Company gather at each Graniterock site to hear individual Team Members informally describe their most significant work results from the past year. It could be an evening dinner and slide or video presentation by a Sales Team, a 5 AM breakfast and walking tour led by a driver or plant operator, or maybe an afternoon barbecue at a truck shop where mechanics show off improved safety modifications made to a truck fleet.
Recognition Days have even been held at construction sites along highways in the middle of the night, where project engineers describe how the work is built safely and efficiently. Many have been opportunities for fun and creative ways for departmental teams to share about the Team's accomplishments.
The point of Recognition Day is that Team Members know their managers have heard from them directly, and know what they have accomplished as individuals and as a team. Surveys show that one of the most frustrating things for American workers is to have someone else (manager or leader) take real or perceived credit for their achievements. When a Team Member can have a conversation directly with the Company President to say, "Our goal was to improve production consistency and quality this year, and here is how we did it," a positive culture is built. After all, Team Members are the experts in their work, and this is their chance to share their pride and feelings of accomplishment.
Yes, people do fear public speaking. Many are initially reluctant to speak in front of an audience, and it can be difficult to talk about one's own accomplishments. But with encouragement, most people are willing to say something, and it can become a great source of satisfaction to be able to stand up and put into words the efforts one has made throughout the year. These are wonderful opportunities for Teams and Team Members to reflect on what they have done, receive the credit they deserve, and for everyone to get an in-person look at the work being accomplished. This is where great ideas can be shared with others throughout the Company, and it allows best practices to spread throughout the business.
At Graniterock, Recognition Days help to build a positive culture where outstanding results are recognized, and people have the opportunity to feel good about their contribution to the Company's overall success. How does your business or organization give recognition to the people who are doing the work? Whether you work in business, at a non-profit, for the government, or even as a volunteer in a club or hobby group, it is worthwhile thinking about how individual Team Members are recognized for high performance or great results.
Back to all Blogs