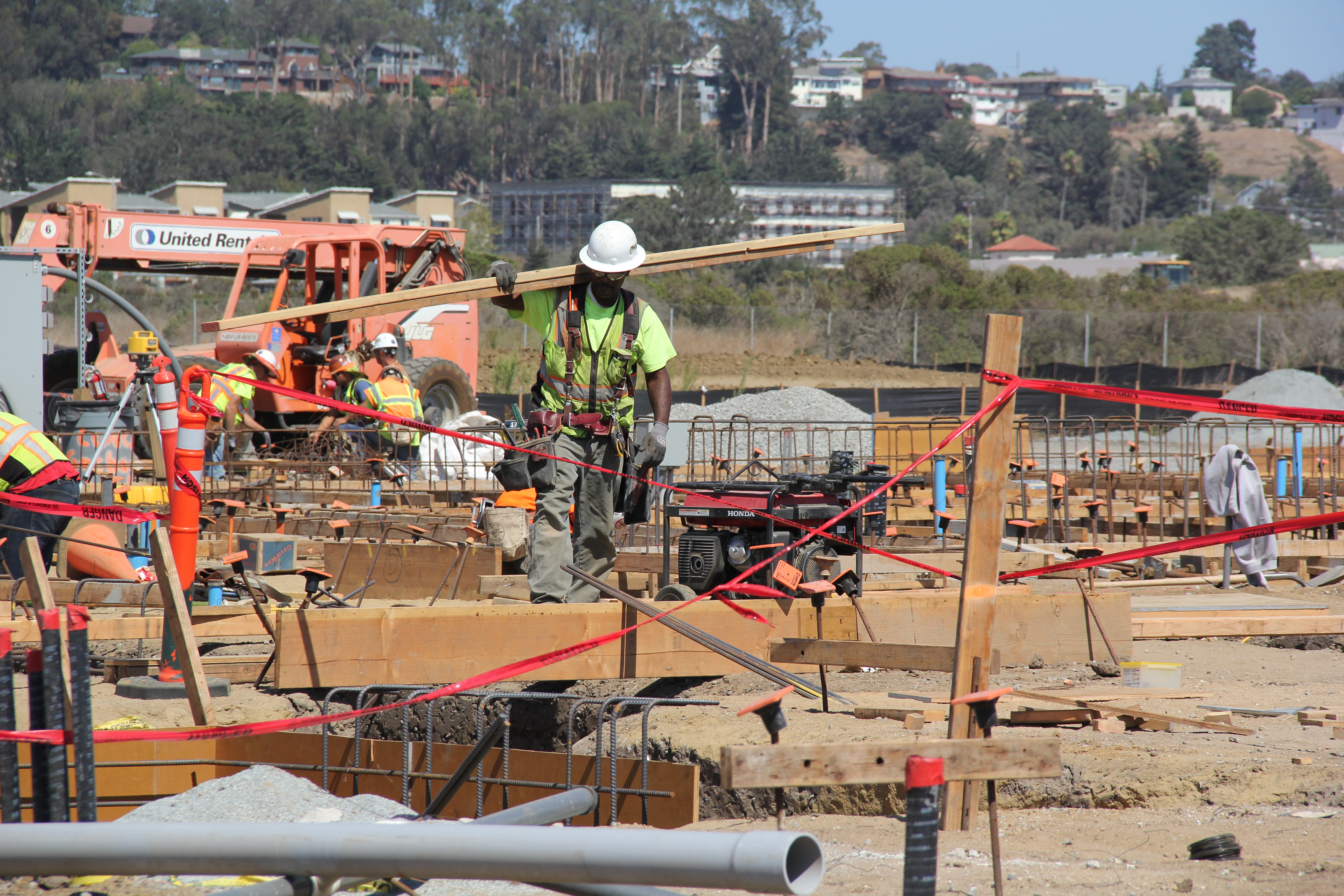 One of Santa Cruz's largest construction projects in years
Posted by Shanna McCord Crigger on Oct 7, 2015
SANTA CRUZ – Overlooking the Pacific Ocean, surrounded by Brussels sprout fields, Graniterock's Construction Division is busy on one of the largest construction projects Santa Cruz has seen in years.
Graniterock is working for general contractor Swinerton Builders to help build UC Santa Cruz's $61 million Marine Science Campus on a 15-acre site on the city's Westside.
The Company's $20 million chunk of the project, bid by Estimator Chris Luffman, involves earth work, excavating, grading, underground utilities, landscaping and building a new parking lot and trail.
Graniterock is expected to be on site through December 2016.
The project has moved along smoothly and UCSC has been a productive partner, according to Project Manager Ambryn McBride.
Great work has been done by team members Rick Guerrero, Chris Anderson and Bob Shaw.
"The key to the success out here has been the owner interface and getting the owner to trust us and work with us," Ambryn said. "We always do a little extra to win that trust with these people and prove we're not just out for ourselves."
UCSC's plans call for a two-story lab building comprising 44,000 square feet designed in accordance with LEED gold standards, a 20,000-gallon seawater storage tank, and a complex of six greenhouses and a 3,300-square-foot greenhouse facility.
Parking will be added along with a 1.2 mile pedestrian and bicycle trail.
The building will have a barn-like style, in keeping with the area, which is home to UCSC's Long Marine Laboratory.
Back to all Blogs