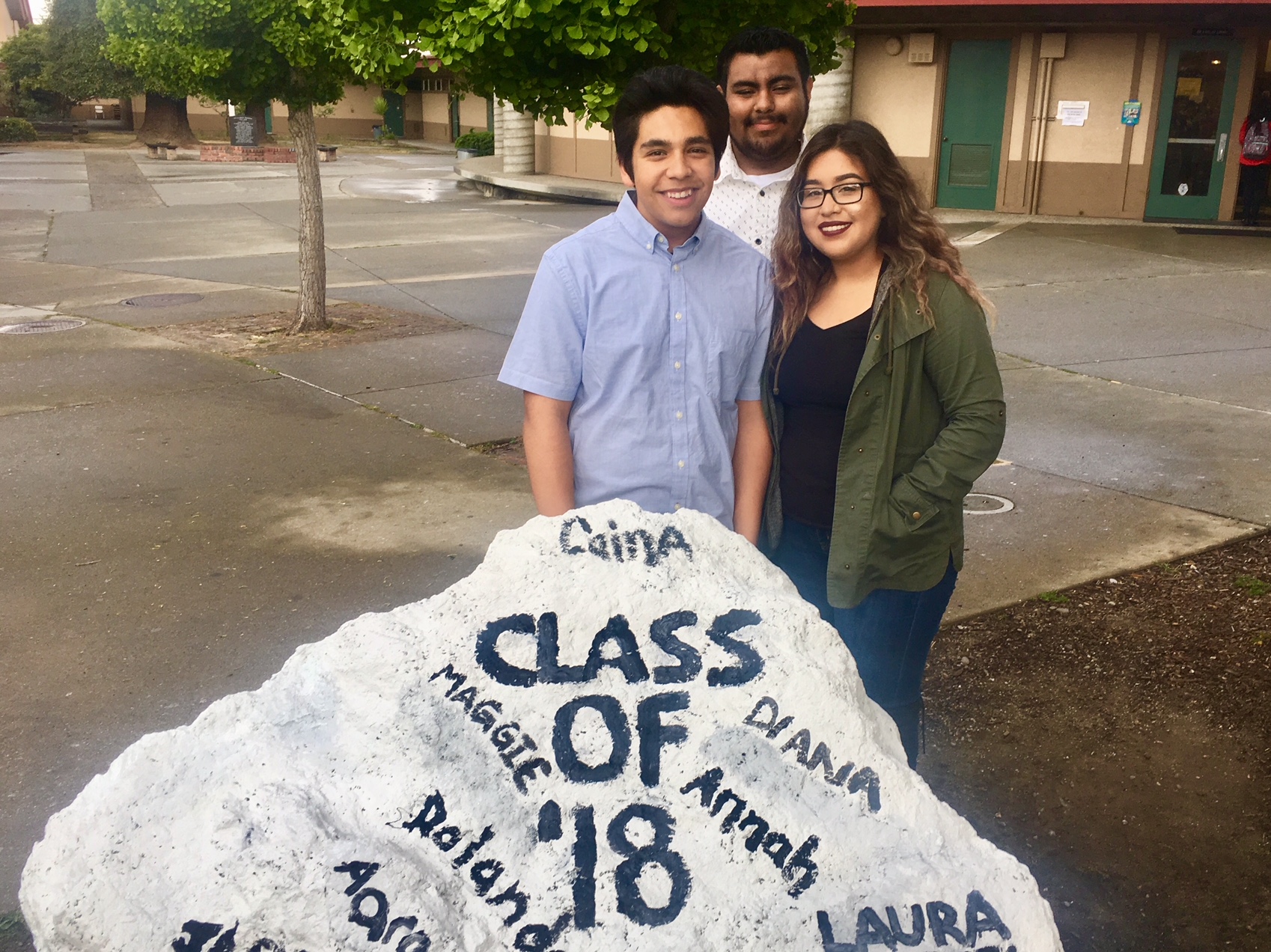 New tradition set in stone at Watsonville High School
Posted by Graniterock on Jun 6, 2018
WATSONVILLE – Just as three Watsonville High School seniors were about to give up on their dream of establishing a new school tradition, Graniterock stepped in with a two-ton boulder.
Jesus Cumplido, Laura Orejel and Julian Guerrero planned their community action project around a permanent reminder the class of 2018 would leave for future seniors: A boulder placed in the quad that's painted over each year by members of the graduating class.
Down to the wire without a boulder, project mentor Timothy Powers, reached out to Graniterock property manager and legal assistant Eileen St. Vincent, whom he knew as a fellow Aromas resident.
Eileen collaborated with Keith Severson and A. R. Wilson Quarry team members to get a boulder delivered to the high school in less than 48 hours, making the students' dream come true.
"We are so thankful," Jesus said. "Graniterock totally saved our project."
Back to all Blogs