Mike Baker, the man behind Graniterock's Working Together
Posted by Shanna McCord Crigger on Mar 18, 2015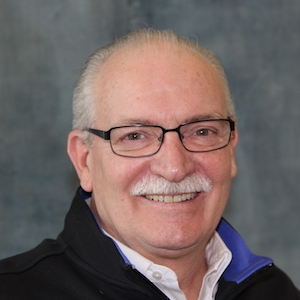 When Mike Baker talks about the aluminum "coals" he spent 25 years selling and manufacturing in Kentucky and Ohio, it's really coils. Mike's southern accent might be as thick as they come, but he doesn't leave anyone guessing when it comes to his passion for team work and strong leadership.
The former high school teacher and baseball coach rose to a top manager spot in the aluminum industry, overseeing plants with more than 1,000 employees and nearly $1 billion in annual sales. He's known as a problem solver, someone who can transform business cultures for the better by influencing behaviors.
"The common denominator in everything is the power of people," Mike said. "People are at the heart of everything. We all want to be involved and respected. Most employees have a desire to contribute and add value."
Graniterock People will meet Mike and hear stories from his experiences at Commonwealth Aluminum and Aleris, from which he retired as general manager in 2008, when attending the weekend leadership class Working Together.
Mike brought Working Together to Graniterock in April 2013 with board Chairman Mark Kaminski. The two met in 1984 at Commonwealth, where Mark was CEO and Mike was casting manager. The two-day class, a mix of group exercises and talks by Mike, emphasizes the importance of teams and the role of leaders in creating a successful business environment. The class introduces an outline of leadership based on explaining context and purpose, identifying critical issues and assigning tasks by quality, quantity, resources and time. A group of roughly 24 Graniterock People are selected by their managers for each class.
Three Working Together classes are held throughout the year with the Company's goal to get every Graniterock Person through it. "At the core of this are common values. Graniterock People have a shared value system and those values are important to the business.
Y'all have a good group here," Mike said. "Working Together is a process of leadership and set of tools to help us become more effective team members and leaders."
While several lessons come from the Working Together class, probably none is more vital to a successful business and career than trust. When Mike took over management of the rolling mill for Commonwealth's Lewisport, Ky. aluminum plant, paper clips and other office supplies were locked in a closet that required permission to access. Bolts were handed out one by one as needed in an area far from the mill. Hourly employees and salaried employees parked in different lots according to seniority, creating animosity between the ranks. Lunch boxes and bags of hourly employees were inspected each evening to ensure no one stole. Outdated manufacturing methods were used because "that's the way we've always done it."
Market share had shrunk, quality was poor, morale tanked and labor relations had grown unstable. It was Mike's job to correct all of that, which he did largely by changing the plant's culture and making communications more open. Little changes such as getting to know the men and women on the front lines, asking about their spouses and kids, went a long way in redefining the plant's environment. He was the type of manager who handed out dinner rolls at the employee Christmas dinner.
"How do we create a work environment that allows people to be their best? That's how I looked at things," Mike said. "If people trust you, they'll follow you. Relationships build trust."
If you find yourself in Mike's Working Together class, you'll be drawn in to his stories and inspired to practice what he's teaching. And you'll learn something about aluminum "coals."
Back to all Blogs