Meet Graniterock's Board of Directors: John Orcutt
Posted by Shanna McCord Crigger on Apr 13, 2015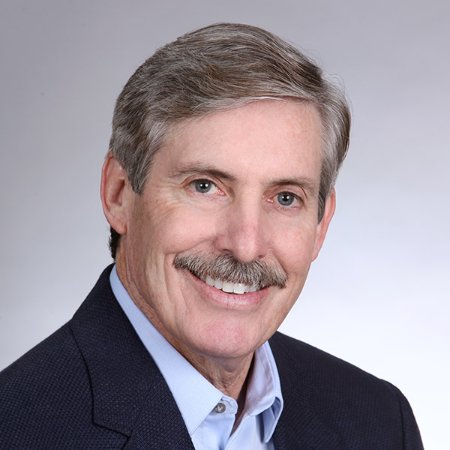 John Orcutt likes to fix and build companies.
As a consummate businessman he can help companies gain market share, improve customer relations, grow revenue, improve teams and position products for stronger sales.
The funny thing is, as a 25-year member of the Company's Board of Directors, John says his "fixing" experience is not something Graniterock has ever needed.
"Graniterock is very well positioned to grow faster than the market," said John, who created management consulting firm Blue Dots Partners last year. "This is one company that won't need my consulting services."
John, 62, joined the board in the late 1980s, helping to guide Graniterock through good times and bad, including the Great Recession that uprooted the economy in 2008.
His own career began at General Mills and Clorox as a manager of consumer packaged goods products after graduating from Stanford's Graduate School of Business in 1976.
Through the decades, John, a San Carlos resident, has shifted between large high tech companies such as Unisys and Hewlett Packard and several small companies and start-ups. He's held positions that range from CEO and senior vice president to general manager. His expertise lies in enterprise software, systems, consumer applications, marketing, and strategic planning.
He's known as demanding but fair with employees, someone who leads by example.
How John ended up on the Graniterock board and became a longtime friend of the Woolpert family can be traced back to one sunny afternoon during graduate school in 1974 when a classmate saw him reading the Wall Street Journal between classes.
"Bruce walked over and struck up a conversation, asked how I was doing," John recalled during a lunch interview. "I have never met anyone who was as intelligent, passionate about business and caring about people as Bruce."
Bruce and John became close friends during business school at Stanford, working together on class projects and hanging out in their free time. John remembers a weekend visit to the Woolpert's Pico Blanco cabin in Big Sur with a group of friends as one of his fondest memories from business school.
"We had a fantastic time," John said. "Everyone remembers that weekend. Bruce was a very fun guy."
John said Bruce was the hardest working student in business school, spent more time in the library than anyone else and it came as no surprise when Bruce graduated No. 1 in the class.
The two kept in touch after school, and in 1983, Bruce asked John to join him at Hewlett Packard to help launch the nascent PC business.
Since joining Graniterock's board, John has worked with the other directors and the Company's executive team to assist with business and investment strategy and ensure the Company grows its industry leadership.
"It's not a challenge to carry forward the values that Bruce put in place. It's truly one of Graniterock's core strengths. Everyone in the Company has those values at the top of their mind," he said. "The truth of the construction industry is that it's cyclical. You can't eliminate that cyclicality, but you can take advantage of the good times and mitigate the down cycles."
In addition to his consulting firm and tending to Graniterock, John volunteers with Stanford's Startup Garage, a business school group for entrepreneurs and Santa Clara University's Global Social Benefit Institute, which supports entrepreneurs developing businesses to combat poverty in other countries.
To escape work, John and Martha, his wife of 33 years, enjoy hiking in Pulgas Preserve and hosting dinner parties for friends.
"We both like to cook," he said. "Martha is the best dessert chef I've ever met. That's not good for my waistline but it sure keeps me happy!"
Back to all Blogs