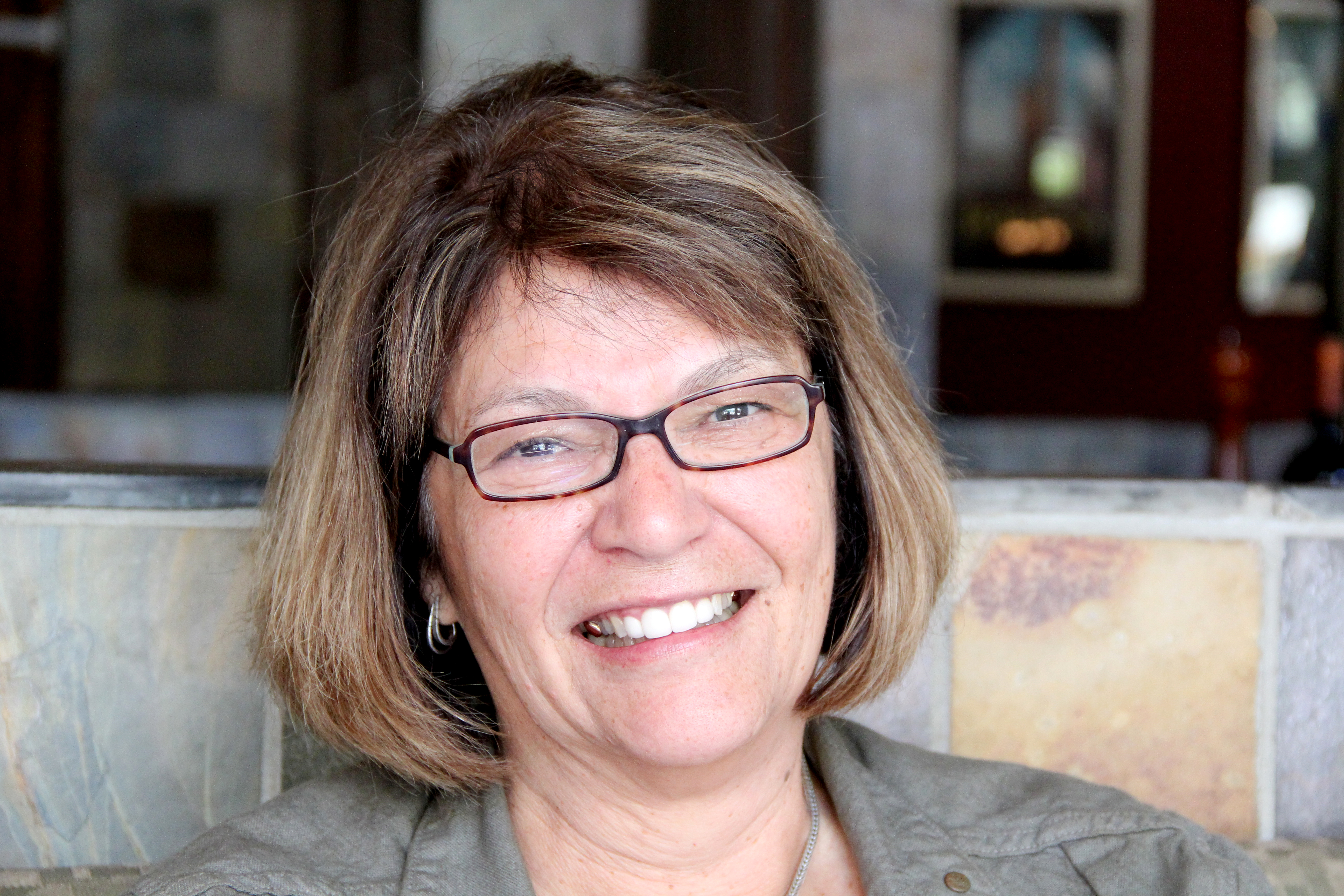 Meet Graniterock's Board of Directors: Gloria Kingzett
Posted by Shanna McCord Crigger on Aug 26, 2015
Gloria Kingzett and Bruce Woolpert had one definite thing in common while working for Hewlett Packard in San Diego in the 1980s.
They both loved their jobs.
The two were so dedicated to their work they were often the last ones there at night and thought nothing of going to the office on Saturday or Sunday.
Bruce was in marketing, and Gloria, a University of Arizona graduate, worked in HP's finance department.
Their teams frequently collaborated on projects, and Gloria found Bruce also had a fun side.
"He was a weekend worker and so was I," Gloria said. "Bruce loved his work and he was so positive about it. He always had a smile on his face. Bruce was one of the best ones to hang around with after hours."
While the friendship formed around the time pen plotters and ink-jet printers were the latest technology, Bruce and Gloria's work together carried over to the Graniterock Board of Directors when Bruce asked her to join his leadership team in 1991.
For nearly 25 years, Gloria, who lives in Vancouver, Wash. with her husband Tom, has helped guide Graniterock and offer advice on the company's direction, profitability and structure.
She's an expert in accounting and financial reporting systems, honed during a long career at HP.
"Is the Company headed in the right direction? Is it offering the right products? Are you getting the maximum return on investment? It's the board's job to raise those questions," Gloria said. "Fortunately, Graniterock is in a positive position. The economy has recovered and Graniterock People are being creative and forward thinking."
The challenge for Graniterock, she says, is to be well positioned for the next downturn in the economy because the nature of the construction industry is cyclical.
"I think the One Company approach is good. It's about making the right business decision for the Company, not just the divisions," Gloria said. "The economy is growing and they're taking advantage of that, but there will be another downturn."
Gloria's 25-year tenure at HP included eight years as worldwide product line controller that involved managing more than 100 people who provided reporting, cost accounting, general accounting and information systems services at the San Diego facility.
During those years, the world product line of pen plotters and ink-jet printers experienced explosive growth as annual revenue went from $50 million to $500 million.
She also participated in the product line's start-up manufacturing operation in Spain.
After moving to the Northwest from San Diego, Gloria was on a team that coordinated changes to HP's international trade pricing and reporting methods.
Gloria spent six years as a global program manager that included a multi-year project to connect all of HP's internal and external financial reporting policies and processes.
She was there to witness Carly Fiorina take the helm of CEO in 1999, and managed a team in 2001 to support the merger with Compaq and deliver the merged company's financial results.
Gloria retired from HP in 2002 and was hired back as a consultant for another five years.
In addition to her work for Graniterock, Gloria managed a $3 million refurbishment project a few years ago for the homeowners association of her condo in Telluride, Colo.
She and Tom, who have one grown daughter, Traci, are avid skiers and enjoy adventure travel such as bicycling in Europe and hiking to Peru's Machu Picchu.
"I met my husband on a chairlift, so it's fitting that we love to ski together," Gloria said.
Back to all Blogs