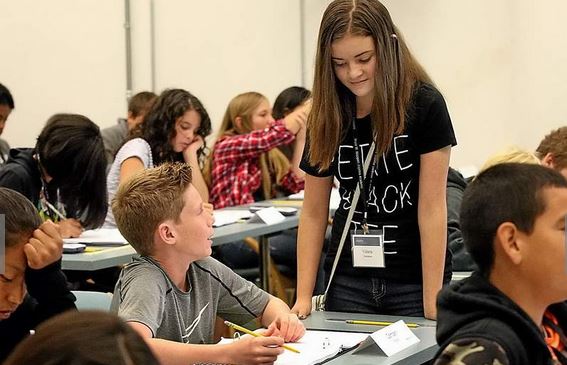 Math in the real world
Posted by Rose Ann Woolpert on Nov 2, 2015
More than 100 middle school students to see how math is used in the real world during Driscoll's tour
WATSONVILLE – High level math and science aren't just for the classroom.
Graniterock and Driscoll's, in a new collaboration, have teamed up to show students of the Bruce W. Woolpert Algebra Academy how math and science are applied on the job.
More than 100 students from seven middle schools in Santa Cruz, San Benito and Monterey counties – all graduates of the Algebra Academy – are set to visit Driscoll's at 9 a.m. Tuesday, Nov. 3.
Students will have a chance to meet and hear Driscoll's researchers and plant scientists talk about how math fits into their careers as they tour the plant breeding research facility.
The field trip to Driscoll's is part of the year-long Algebra Academy to inspire the students to do well in math and pursue college after high school graduation.
Middle schools participating in Tuesday's field trip are E.A. Hall, Rolling Hills, Pajaro, Aromas School, San Juan School, Rancho San Justo and Tres Pinos School.
Back to all Blogs