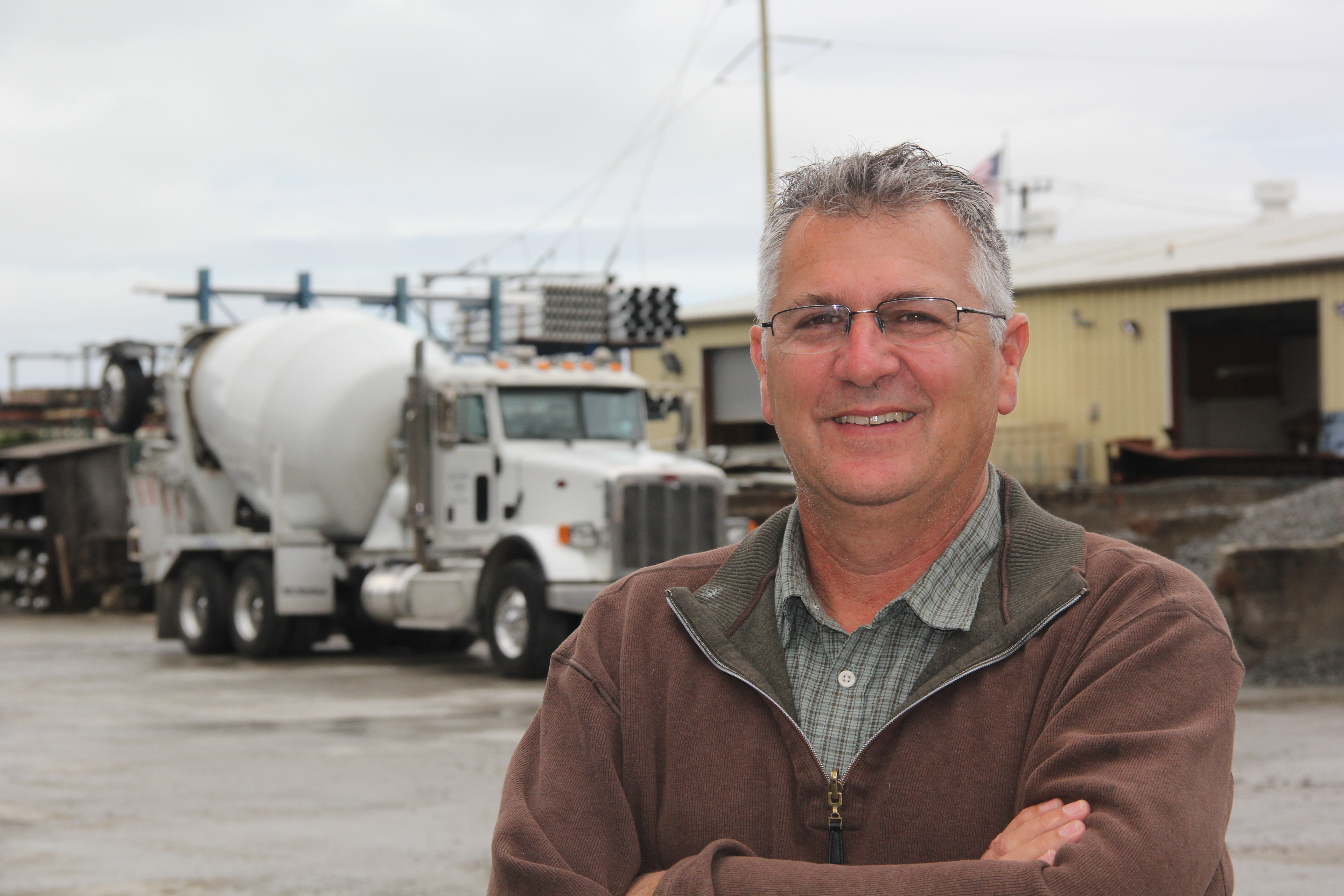 How the industry has changed in past decade
Posted by Jason Sanchez on Apr 12, 2018
HALF MOON BAY – Eddie Andreini has several job openings at his Half Moon Bay ready-mix and building materials business, with positions varied from sales to operations.
Commercial truck drivers are especially needed.
More often than not these days the openings go unfilled, a problem many other business owners in construction face.
"I've got three trucks sitting right there with no one to drive," Eddie, 54, said. "We're always short-handed."
A problem felt throughout construction is the increasing difficulty of finding people to answer the help wanted call.
Eddie frequently posts openings on Craigslist and other job boards only to hear nothing in return.
An experienced businessman and construction expert, he's willing to train the right person.
Even that's not enough of a draw to attract new people to meet the rising demand of construction materials and services.
Among the biggest changes he's seen since joining the company his father, Eddie Sr., started in 1973 is the sheer lack of people interested in joining the blue collar workforce.
"There's no young guys coming into the industry," Eddie said. "They just want to create an app."
Construction veterans are retiring in droves yet a much smaller number are following behind, positioned to take over.
For Half Moon Bay Building Materials, that means Eddie and his team are working long hours and Eddie often steps in to dispatch concrete or run the ready-mix plant himself.
Not that he's bothered by being in the thick of day-to-day operations. After all, he's worked this way since joining the family business after graduating from Half Moon Bay High School in 1983 – always hands-on and part of the crews.
The small company has had to be nimble to stay alive, and never more so than during the Great Recession, which is still fresh in everyone's minds.
With business on the coast catching up from the recession, Half Moon Bay Building Materials has made a beeline for San Francisco, where there's steady demand for concrete from small residential contractors retrofitting the foundations of older homes in the city.
Work in San Francisco has the concrete plant booked two and three weeks out.
The coast has seen a surge in construction jobs amid pockets of small, but wealthy areas where technology leaders have discovered they can get away from it all in a short drive from the heart of Silicon Valley.
They're buying cattle ranches and throwing money at fixing up properties and building new barns and other residential infrastructure.
Half Moon Bay Building Materials has benefited from Silicon Valley's discovery of the coastal treasure as the new generation of landowners want the best in construction and are willing to pay top dollar for it.
Eddie credits the repeat business he's seen from the tech giants to his team's customer service.
"We pride ourselves on our service," he said. "That's the difference between us and the next guy."
Eddie spends a lot of his time outside of work in the air.
In addition to construction, he's been a licensed pilot since age 15.
The love of flying is one passion that keeps him grounded, and he'll occasionally take a break from a stressful day to visit the hangar where he keeps his four planes, including the famed World War II P-51 Mustang and Russian-built Yak-9 of the same era.
Eddie and his high school sweetheart Sandy have been married since 1988. They have two daughters and a son.
Back to all Blogs