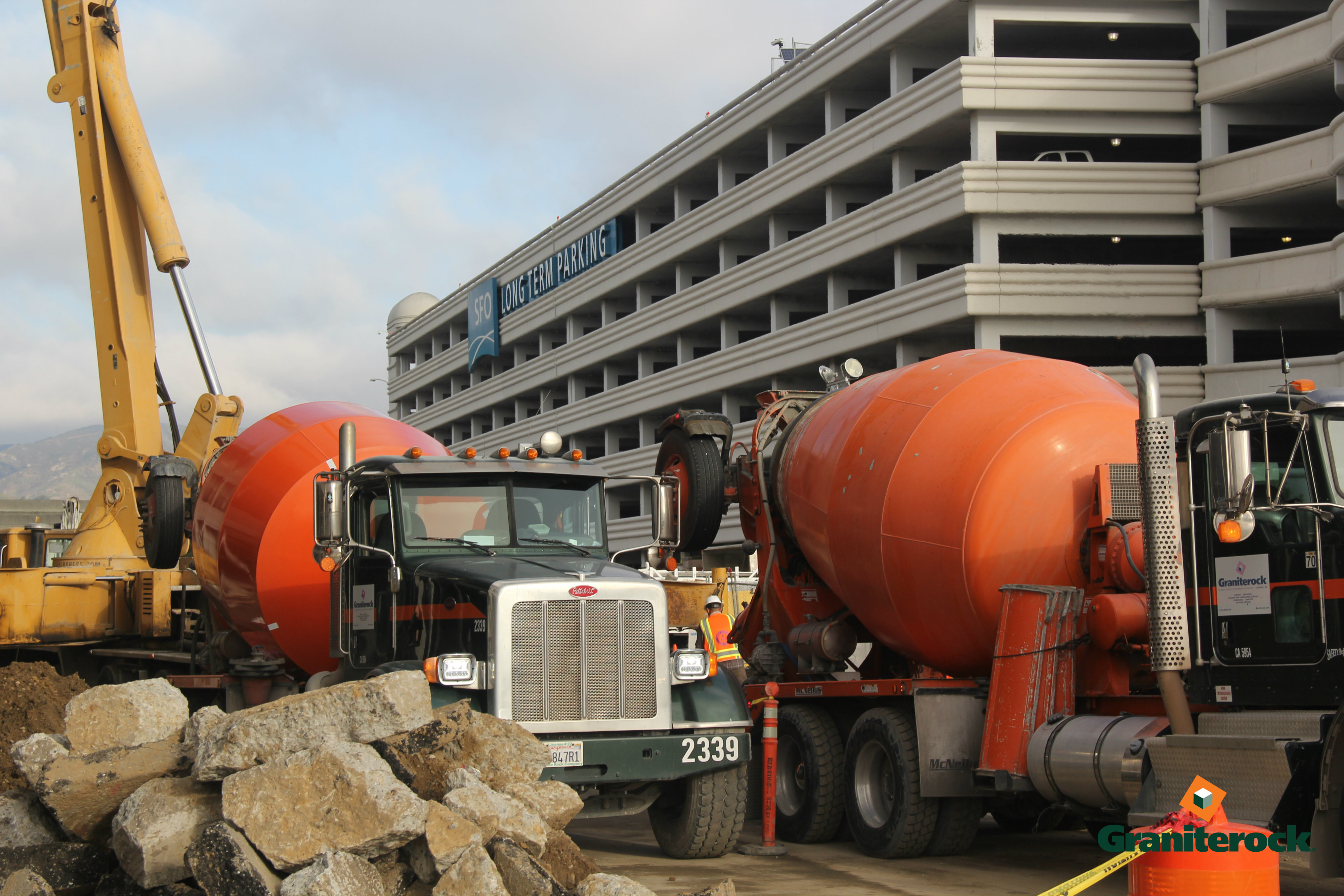 Graniterock wins project of the year from Slag Cement Association
Posted by Graniterock on Jan 29, 2019
Graniterock's concrete team is proud to be the winner of Slag Cement Association's 2018 Slag Cement Project of the Year in the category of green design.

Our team provided 30,000 yards of concrete made with supplemental cementitious materials (slag & fly ash) for SFO's long-term, six-story parking garage, which helped the airport earn gold level LEED accreditation from the U.S. Green Building Council.

Striving for the gold certification required 45 percent supplemental cementitious materials in grade beams and pile caps, and 30 percent slag in all other concrete mixes on the project.
To meet the airport's January 2019 completion goal, the decks required high early strength concrete.
The SCM requirement and high early strength were made possible by utilizing slag cement. Slag cement helped bridge the gap in requirements from the owner and engineer. Added benefits were impressive later day strengths.

At 1.25 million square feet in size, this post tension deck structure added 3,600 parking spaces at one of the country's busiest airports.

The green design award is an incredible honor that highlights Graniterock's leadership in producing sustainable construction materials.


Project details here.



Back to all Blogs