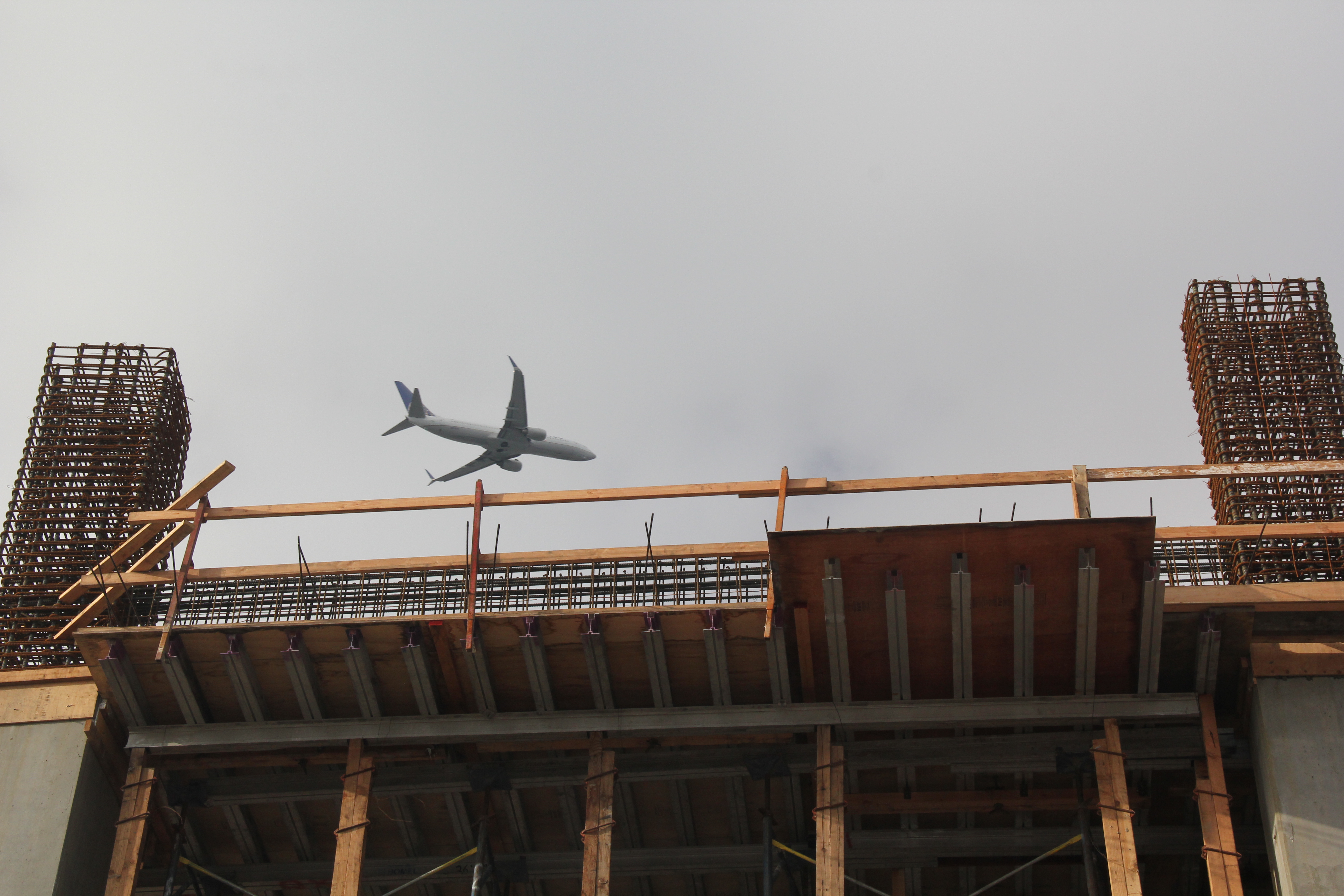 Masters of Green: SFO parking garage calls for 33,000 yards of 'green' concrete
Posted by Graniterock on Mar 12, 2018
SAN FRANCISCO – Part of San Francisco International Airport's strategic plan to better accommodate the ever increasing travel demand is to give travelers more parking options.
Graniterock stepped in to help meet that demand by supplying 33,000 yards of an environmentally-friendly concrete for a new parking garage next to the airport.
The five-story parking garage - designed for more than 3,600 spaces and 1.2 million square feet in size - is under way with general contractor Nibbi Brothers and concrete contractor Bomel Construction of Las Vegas.
Graniterock has provided a concrete mix of 30 percent supplemental cementitious materials for the garage decks and numerous square columns with 10 percent supplemental cementitious materials and a foundation with 45 percent recycled materials to meet the contractor's green building requirements.
The new parking garage, estimated to be complete in March, is located northwest of an existing long-term parking garage at the north corner of South Airport Boulevard and San Bruno Avenue.
"This was a great project for our team in terms of size and scope, and proving Graniterock is an industry leader in sustainable concrete," sales representative Max Morgan said. "I'm proud to say our team delivered exactly what the customer needed."
Big thanks to Max, the Redwood City concrete team and the One Company support from Research Technical Services for ensuring the multiple pours for this project have stayed on schedule and the material exceeded the customer's expectations.
Katha Redmon and Angie Solorio did an excellent job with creating and testing the mix designs while Don Birt, Jennie Stewart and Nick Martin made sure the numerous loads were all scheduled and delivered on time.
Mike Baker and his operating team at the Redwood City plant went the extra mile to make it possible to batch the different green mixes.
Nick Pereira worked closely with the mixer drivers so the pours that started at 4 a.m. all ran smoothly and nothing was missed.
Back to all Blogs