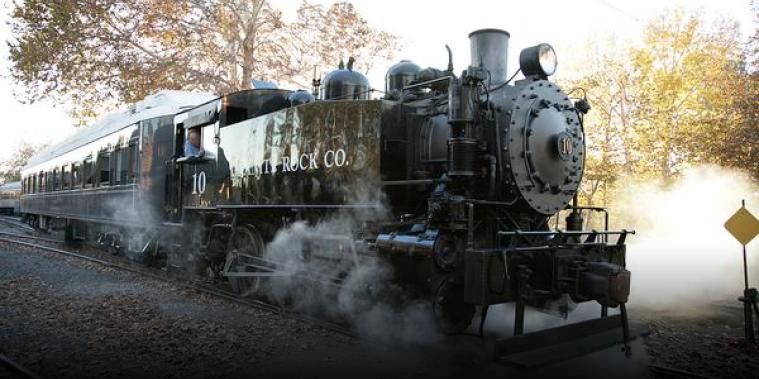 Graniterock's historic steam engine gets back on track
Posted by Shanna McCord Crigger on Apr 8, 2015
View story from Sacramento Business Journal:
Back on track

The iconic puffing sound of a steam locomotive will return to Old Sacramento this season when the repaired Granite Rock No. 10 steam locomotive goes back into service.
The Sacramento Southern Railroad, the tourism railroad that operates excursion service out of Old Sacramento, launches its first rides Easter weekend. The Granite Rock No. 10 steam locomotive will return to service the following weekend.
This is the 32nd year for excursion trains operating out of Old Sacramento, which is the region's largest single tourism draw.
The Granite Rock is a 1942 steam locomotive built for the U.S. Army. It was put into tourism service in Old Sacramento in 1997. The locomotive had to be taken out of service in 2011 for extensive boiler repairs.
In the meantime, diesel locomotives pulled the excursion trains from Old Sacramento to the Sacramento Delta.
While the diesel locomotives are smoother and faster, the steam engine has a distinctive percussive sound — and it throws of plumes of steam.
"There are a lot of steam rail fans," saidTraci Rockefeller Cusack, spokeswoman for Old Sac.
The excursion trains attract about 80,000 riders a season, and nearly 2 million people have taken the trip since it began.
Trains run on the hour from 11 a.m. to 4 p.m. Tickets are $12 for adults, $6 for 6 through 17. Under 5 are free. First class car tickets are $20 for adults, $15 for youths and free for 5 and under.
Back to all Blogs