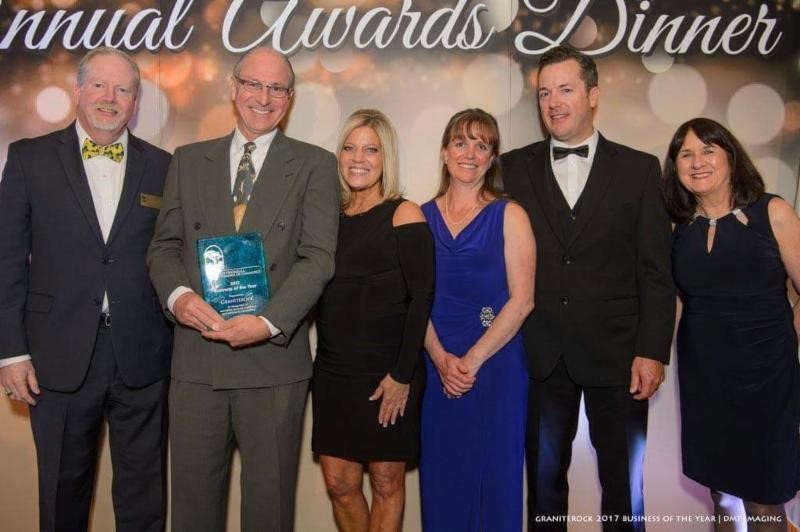 Graniterock named Business of the Year
Posted by Graniterock on Mar 21, 2018
Graniterock received the prestigious 2017 Business of the Year from the Monterey Peninsula Chamber of Commerce during a dinner awards ceremony March 17 at the Monterey Marriott.
Robin Steudler and Keith Severson accepted the award on behalf of the Company in front of nearly 400 chamber members.
Graniterock was selected from 15 finalists.
The award recognizes the Company's great work with our customers on the Monterey Peninsula as well as our exemplary dedication to the community through support for United Way, KSBW's Share Your Holiday, the YMCA and numerous other activities.
"When I started to dig into all the things you all do in the community I was stunned," said Doug Yount, chairman of the Monterey Peninsula Chamber of Commerce.
The Seaside team deserves a huge thanks for all of the work they do with Graniterock customers and the community.
Back to all Blogs