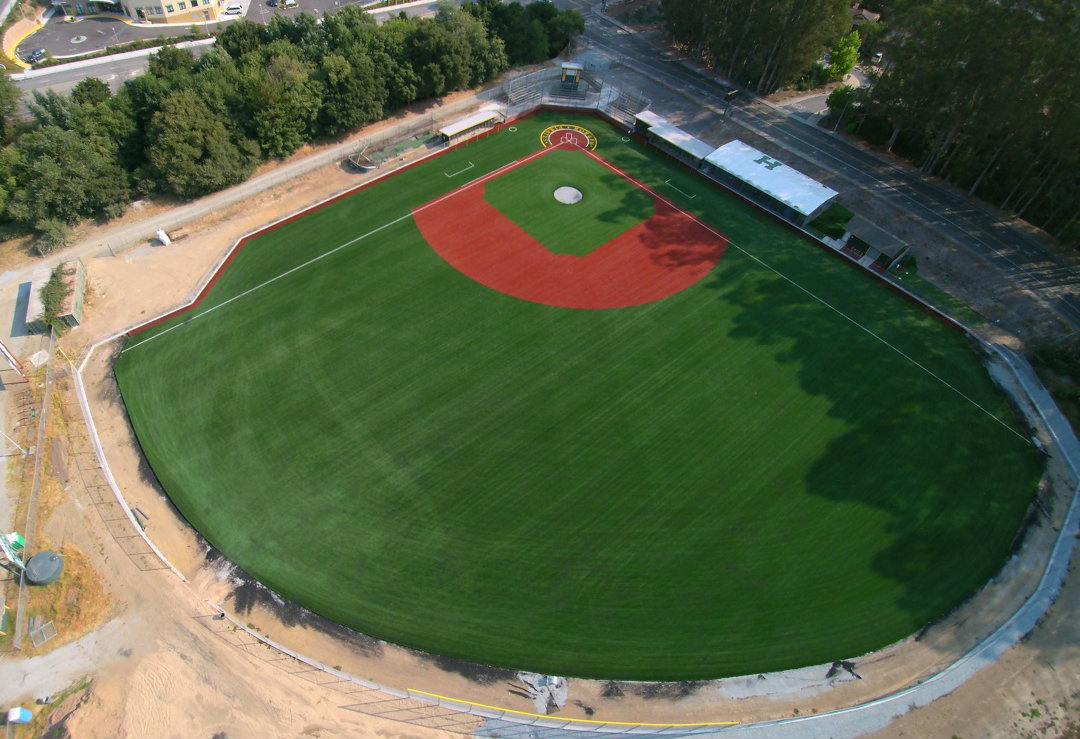 Graniterock hits a home run at Harbor High in Santa Cruz
Posted by Jason Sanchez on Oct 21, 2015
Plagued for years with flooding any time it rained, Harbor High School found a solution by changing its baseball field to artificial turf and improving the drainage system.
Graniterock played a key role in this major upgrade for Harbor High by providing 4,000 tons of class 2 permeable base rock to contractor CRW Industries.
Sales representative Jason Sanchez worked closely with Doug Hunt from CRW Industries and school officials to assure the rock quality and delivery met the high standards.
"There was so much rock, it looked like a mini quarry out here," Harbor High's head baseball coach Joe Allegri said. "Graniterock was such a big part of this project. Without this rock, the field wouldn't drain. The communication with Graniterock throughout the project was great. They always asked if we needed help with anything."
The project was challenging due to heavy moisture and poor soil in the area, which led Graniterock to supplying other materials to address those concerns.
RTS and the A. R. Wilson Quarry secondary team, led by Nick Wenzel, collaborated to guarantee the rock met quality and gradation requirements.
Joe Antonetti helped with coordinating logistics and staging trucks so the base rock could be carefully delivered to the field.
"This is a very difficult product to make because it's both permeable and compactible," Jason said. "And the placement technique is also critical on the part of the contractor so the material can still drain 100 inches an hour."
Harbor High leaders look forward to the spring baseball season on the new turf.
They've already opened the field to Little League teams and youth baseball camps.
Back to all Blogs