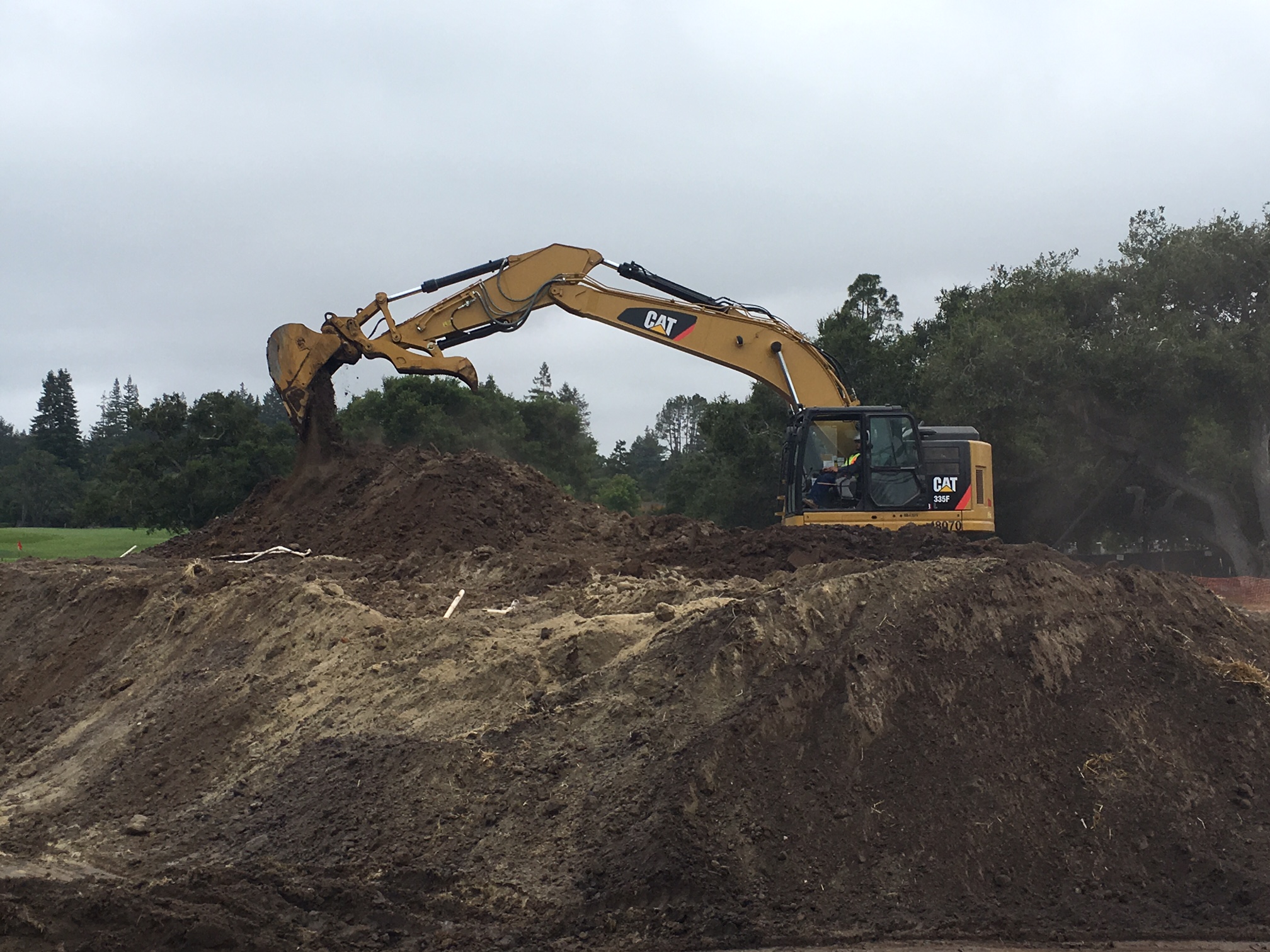 Golf channel keeps watch on construction job at Pasatiempo Golf Club
Posted by Graniterock on Aug 11, 2016
SANTA CRUZ – Not often do Graniterock People have their jobs watched closely by the Golf Channel.
The custom Construction team has that honor due to a water conservation project under way at Pasatiempo Golf Club in Santa Cruz.
The Golf Channel mounted a time-lapse camera to the job trailer at Pasatiempo, where the custom team is moving thousands of yards of dirt to dig two giant holes – one for a 500,000-gallon water tank buried 20 feet underground, the second for a pumping station 25 feet deep.
The tank will hold reclaimed water from Scotts Valley and potable water from Santa Cruz for keeping the golf course green.
The project is an effort to conserve water at the drought-stricken course.
Project Manager Ed Jenkins, who is collaborating with Project Manager Ambryn McBride, says there have been several challenges facing this job, including the proximity to residential homes and a tight schedule.
"It's a small job site in between homes and staying on schedule is really important out here," Ed said. "Daily communication with our general contractor Bogard is everything. We can't make any assumptions."
Thanks to all the Rock Stars helping to make this project a success: Kurt Lanning, Kristen Grossen, Thomas Haight, Chris Anderson, Steve Lindsay and Rick Guerrero.
Back to all Blogs