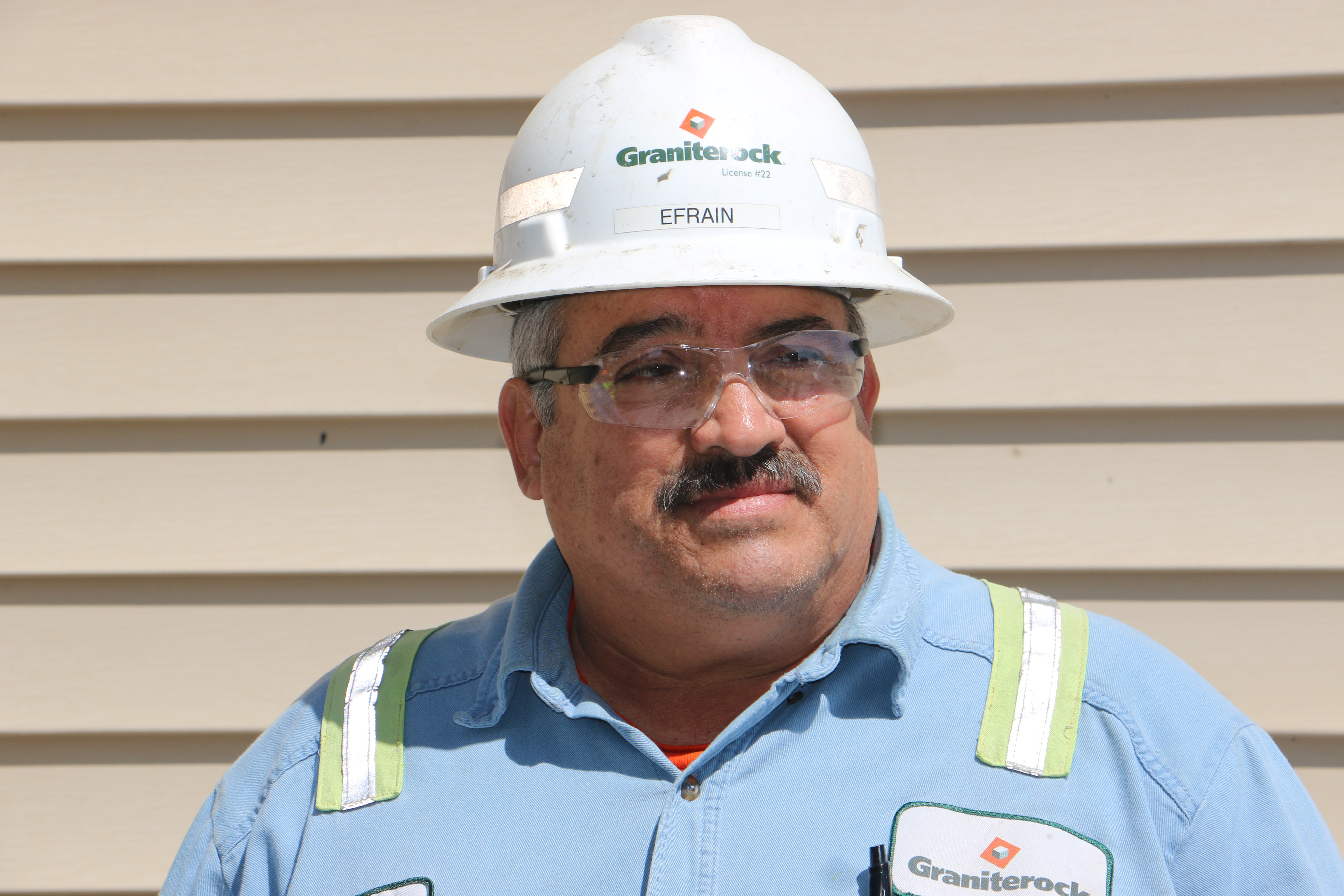 Funeral set for team member Efrain Moreno
Posted by Graniterock on Jan 16, 2018
We are in deep mourning here at Graniterock as we lost one of our beloved team members in a car accident on Friday.
Efrain Moreno, a longtime heavy equipment operator, was killed on his way home from work when a truck swerved into his lane. He was traveling on Bolsa Road near Highway 25 between Gilroy and Hollister.
Efrain joined the Graniterock family in 2000 and worked in various parts of the company. Most recently, he was the plant operator at our hot mix asphalt plant in Redwood City, where he was a true star! We will miss Efrain terribly.
A rosary is 4-7 p.m. Thursday, Jan. 18 at Black Cooper Funeral Home, 363 7th Street, Hollister.
A funeral mass is set for 12:30 p.m. Friday, Jan. 19 at Immaculate Conception Catholic Community, 7290 Airline Highway, Tres Pinos with a burial following at 2 p.m. at Calvary Cemetery, 1100 Hillcrest Road, Hollister.
We created a fund to help Efrain's wife and three children cover the funeral.https://www.gofundme.com/efrainmoreno
Back to all Blogs