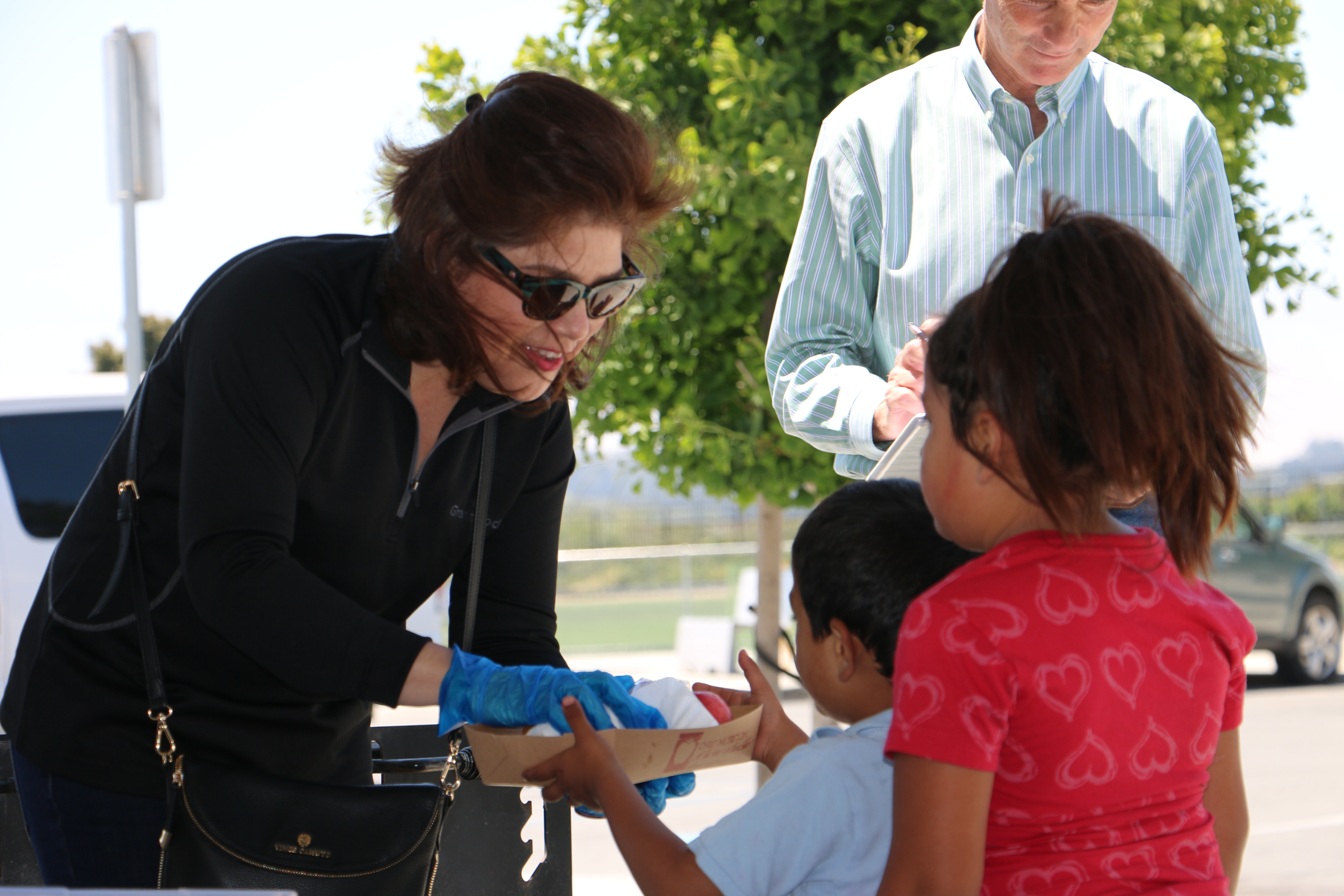 Feeding the needy hits home for Graniterock team member
Posted by Graniterock on Jun 20, 2019
PAJARO – Diana Villegas knows the strain of growing up poor with little food in the house, so much so she doesn't want other kids to suffer the same.
She and her five siblings, raised in a small Texas town adjacent to Mexico, relied on free breakfast and lunch at school because of their low-income status.
Those free meals during her youth in Brownsville are fresh in Diana's mind as now she periodically gives her time to make sure children in Pajaro don't go hungry when school's out for summer.
"We did need the help, and it was nice someone was there to get help from," said Diana, Graniterock's customer service manager. "My parents only had to worry about dinner."
Diana, along with team members Stephanie Renteria, Michelle Ramirez and Steve Snodgrass, is enthusiastic about volunteering during her own lunch break to put food in the hands of kids who visit Pajaro Park.
Diana, who speaks Spanish fluently, kneels down eye-level with the kids as she passes them a thin brown box with a corndog, carrot sticks, apple and milk box inside.
The lunch program is run by La Manzana Community Resources and offered at various locations throughout Santa Cruz County.
Graniterock has supported the lunch program at Pajaro Park since construction of the park was completed by the Construction Division in 2014.
"I just want to help as much as I can," Diana said. "Maybe these kids can pass it forward someday."
Back to all Blogs