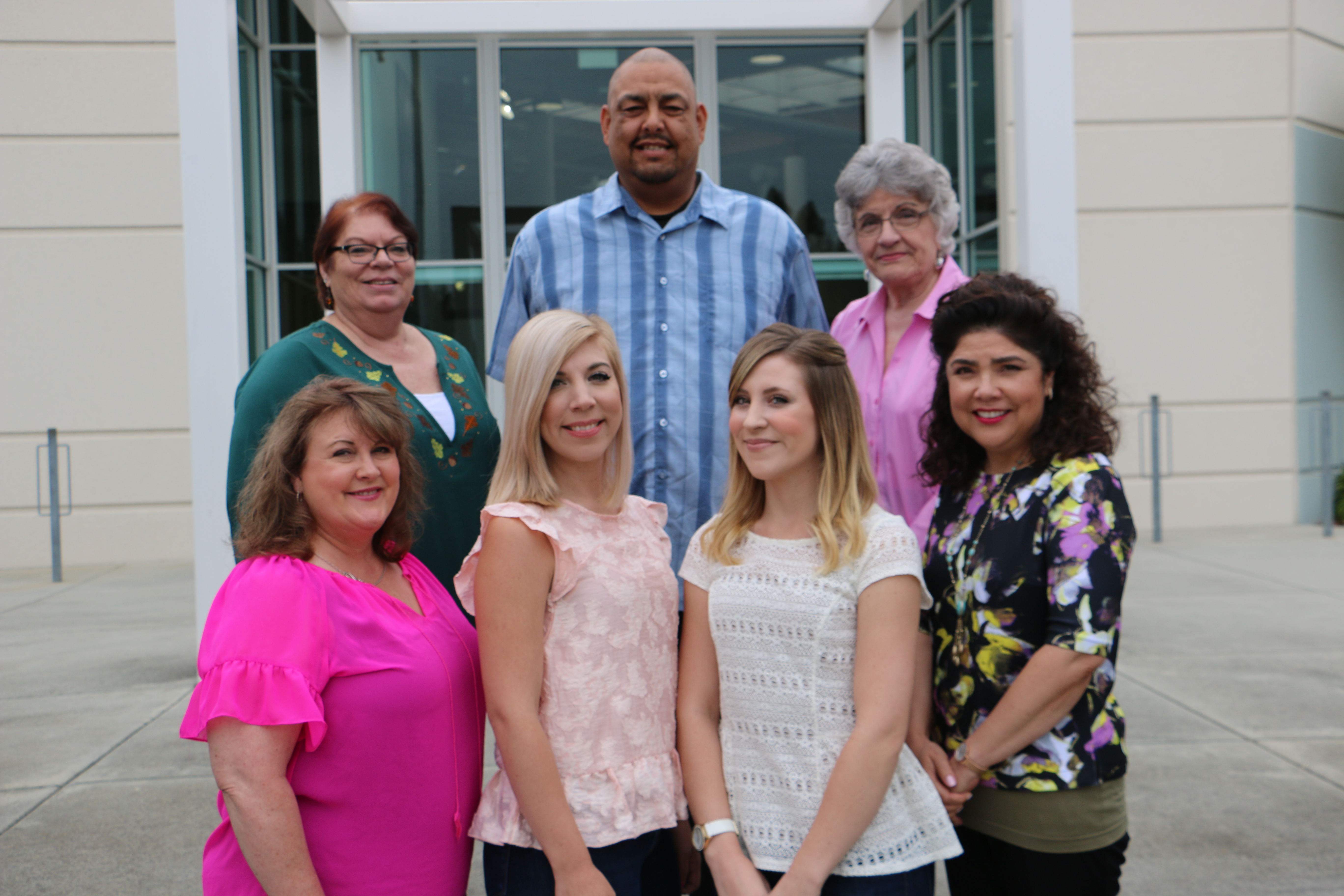 Customer Service team puts communications first
Posted by Shanna McCord Crigger on Oct 18, 2016
In any business, there is a fine line between timely payment collection and ensuring customers are satisfied and willing to return.

When it's your job to tread that line, you have to be firm enough to protect the company while remaining professional, friendly and ready to make special accommodations under trying circumstances.
You know you've mastered this balancing act when a customer takes your phone call despite being behind on payments.
Graniterock's customer service team has perfected the balancing act as they handle the invoices, payments, preliminary notices, waivers and credit terms for the thousands of customers who buy Graniterock's construction materials – asphalt, aggregate, concrete and building materials.
From large corporations and public works agencies to one-man shops, this team is skilled at serving a wide range of customers.
"We never want a customer relationship to go sour," said Graniterock veteran Diana Villegas, manager of the six-member customer service team. "We have steps in place to sustain great relationships with our customers. We're not going to lose a customer."
The team of Joey Diaz, Louise Everett, Nancy Gil-Sims, Stephanie Renteria, Glenda Cates and Michelle Ramirez is in constant communication with Graniterock's customers through email, phone and text.
Before any credit application is approved, a member of the team will have a conversation with the customer and ensure they understand all details of how the process works.
It's that communication and upfront approach that avoids mechanic's liens and stop notices, and reduces the potential of having to modify credit accounts to less favorable terms.
Nancy, who's worked in finance and customer service for 27 years, says the team is successful because they view themselves as advocates for the customer, not bill collectors.
"We're taking the time to educate our customers on figuring out how much they need to pay and what our credit terms are," she said. "If an account gets off track, we work to get them back on track. Very few accounts go to our Legal Department. We don't let them get that far."
Louise has spent 19 years on Graniterock's customer service team and explains her work succinctly.
"We do what needs to be done to satisfy our customers' requirements and have good rapport with them," she said.
Joey graduated from San Francisco State University in 1997 and worked in accounting at other construction firms before joining Graniterock three years ago.
He understands his job is about more than money.
"We take the approach of working things out with our customers," Joey said. "If they want us to call the general contractor or owner to talk about payment, we're willing to do that. The last thing we want to do is put someone on COD."
Stephanie and Michelle are sisters who were introduced to Graniterock by their mother Cheryl Hatley, who works in sales for the A.R. Wilson Quarry aggregate team.
They've brought to Graniterock their "customer first" approach gleaned from previous careers in retail and banking.
"We have such great customers that it makes our jobs easier," Stephanie said. "I love my customers and look forward to talking to them every day."
While the team members have different experiences and backgrounds, they're all on the same page when it comes to taking good care of Graniterock customers and each other.
"I just love working for the company and the people here," Glenda said. "We work as a team and Diana always has our backs. Always."
Back to all Blogs