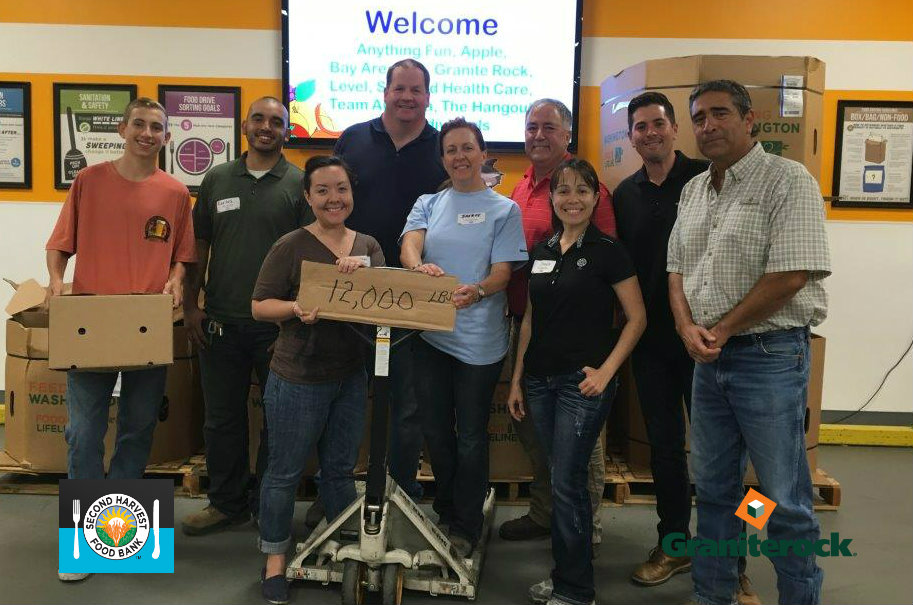 Construction team recognized for food bank donations
Posted by Graniterock on Apr 20, 2018
We heart community!
Members of Graniterock's construction team went big with money and food donations for Second Harvest Food Bank.
So big they earned bronze level status for their actions from the food bank and will be recognized at an awards dinner on May 3.
This kind of generosity is truly one of the reasons working at Graniterock is like family and more than just a job.
We care about each other and our neighbors!
Back to all Blogs