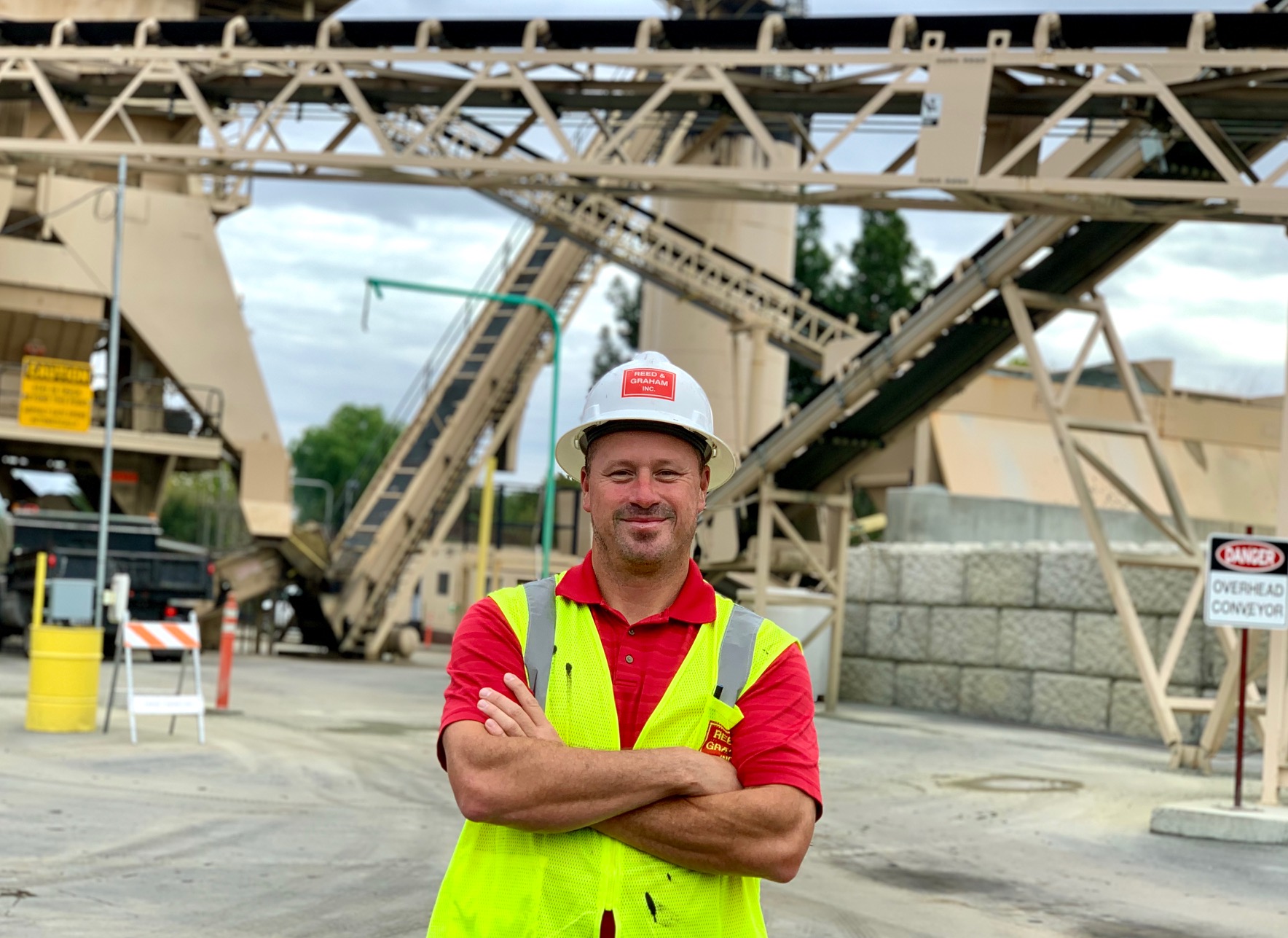 Construction Rock Star shares how a good coach can change your life
Posted by Shanna McCord Crigger on Jan 15, 2020
SAN JOSE – As Rene Rascon will tell you, a good coach can change your life.
Rene, operations manager for Reed and Graham, never would have found himself playing for a Florida Marlins (now the Miami Marlins) minor league team if it weren't for the baseball coach at Cabrillo College in Aptos.
Rene, a star outfielder, was ready to hang up his glove after a lackluster senior year at Watsonville High School in 1992.
Urged by his father to stick with the game and join the Cabrillo team, Rene met Mitch Meyer, who saw potential in Rene and spent time building up his skills and confidence.
He went on to play for Sonoma State, and was drafted to professional baseball just a year later.
From about to quit to a shot at the big leagues was a life-changing turnaround.
"It was definitely a dream I never thought would happen," Rene, 46, said. "Mitch saw something in me. He really believed in me and helped get my life back on track. I give him the credit."
While Rene would leave his athletic career after two and a half years, what he learned from all his coaches, teammates and game strategy stays with him today.
He's carried those experiences into a construction career where he oversees asphalt, emulsions and seal coat production along with other operations at the 92-year-old, family-owned road materials company visible from Interstate 280 near downtown San Jose.
Rene arrived at Reed and Graham 20 years ago after a brief stint as a moving company dispatcher in Santa Cruz.
He started at Reed and Graham dispatching emulsion trucks, juggling the schedule so each truck made it to two job sites every day.
Over the years he built up his industry knowledge and trust with employees and customers to becoming one of the company's critical players.
He took over as operations manager in 2006.
"Rene brings a very strong work ethic and understanding of the company," sales manager Peter Fitzpatrick said. "He takes a team-first approach to everything we do."
His job requires staying on top of customer orders, ensuring the plants have the necessary aggregate materials and that everything Reed and Graham does meets customer expectations safely.
With the economy running strong several years now, demand for asphalt is high with their plants churning out mix six days a week.
Same with emulsions and the company's specialty asphalt pavement sealer, Overkote.
"It really comes back to having the right people on your team in order to produce good material day after day," Rene said. "We pride ourselves on good customer service because if you don't have that you won't have the repeat business to be successful."
Rene takes a coach's mentality to managing the more than 50 Reed and Graham employees who keep the plants and heavy equipment continuously running as the trucks stack up to get loaded.
From the weighmaster to the loader operator, Rene takes the time to learn everyone's individual personalities and quirks and tries to tailor his management style accordingly.
"We all have the same goal," he explained. "But we all bring different skill sets and get to the goal a little differently. I try to take that into account."
Like other construction companies, Reed and Graham has a chunk of its workforce nearing retirement.
Recruiting new skilled workers is one of the biggest challenges they face, especially since they don't see a slowdown in the market any time soon.
"There's a lot of experience here that we're trying to replace in the coming years," Rene said. "The key is having a great culture so people want to work here. We're big on that."
Rene and his wife Kate have two teens and live in Santa Cruz. He's still an avid baseball fan, always rooting on the San Diego Padres, and spends weekends watching his son and daughter play their own competitive sports.
Back to all Blogs