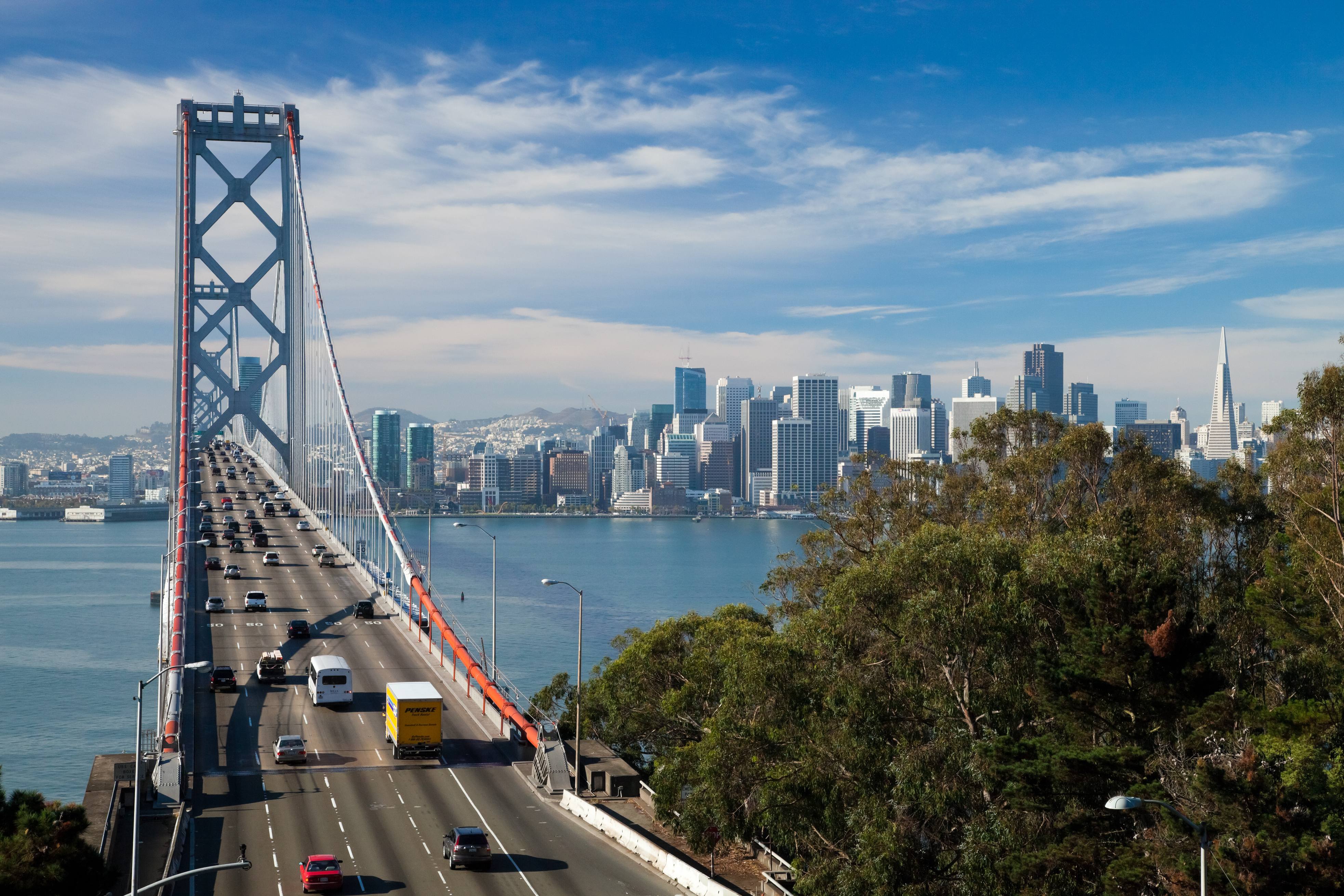 Construction market forecast murky for 2017
Posted by Shanna McCord Crigger on Jan 10, 2017
SAN JOSE – There's a popular term buzzing around the San Francisco Bay Area construction industry as the books close on a strong 2016 and we look at what's in store for the year ahead.

Cautiously optimistic.
It's a phrase commonly heard when industry experts are asked how they feel about the 2017 market.
Our business leaders interpret cautiously optimistic to mean something like "I survived the Great Recession and now that we're on the other side with business booming again, I never want to get caught flat-footed or overly confident. Demand for construction services is up, but so is the level of competition."
Construction is notoriously cyclical, and by all means the California market has been in an exceptional upswing since 2012 with help from low interest rates, energy costs bottoming out, strong housing demand and renewed consumer confidence.
Construction spending has hit record highs in the past few years, which means a downturn or at least a slowing in activity could be on the horizon.
The good news is no one sees a cliff.
What they do see is moderate activity and growth, maybe a slight taper in some areas.
A construction market forecast from American Road & Transportation Builders Association predicts the nation's total transportation construction and related activity will grow 1.3 percent in 2017, driven largely by increases in highway and bridge work supporting residential and commercial developments.
Not stellar, but better than what the industry experienced between 2008 and 2012.
With a less than bullish outlook on construction activity overall, the San Francisco Bay Area market continues to have hot spots, especially in the private commercial arena with Silicon Valley technology companies still driving demand for new office buildings, parking structures, housing and other infrastructure.
Uncertainty in infrastructure and transportation funding at the state level continues to dog California's roads and highways, making them weaker and rougher to navigate each year.
State lawmakers have failed for years to reach a deal to pay for California's growing transportation repair needs.
Caltrans has reported a $59 billion backlog of projects and an annual shortfall of $5.7 billion per year in its highway maintenance program.
California cities and counties report a $7.8 billion annual shortfall in money needed to fix local pavements and warn that a quarter of local streets could slip into "failed" condition by 2024 if current trends continue.
An uptick in public works projects is expected toward the end of 2017 and throughout 2018, with numerous cities and counties having passed transportation-dedicated sales tax measures, worth billions, in November.
There's also hope President-elect Donald Trump's first year in office will mark the beginning of a badly needed nationwide investment in infrastructure.
Trump has said his administration would leverage public-private partnerships, and private investments through tax incentives, to spur $1 trillion in infrastructure investment over 10 years.
One thing is certain in the new year: The need to hire new, young construction workers, particularly for the field, will continue as the veteran workforce begins to retire in droves.
We asked some of Graniterock's top business leaders for their specific takes on 2017:
Rob Snyder, Construction Division Chief Estimator
We're looking for our workload to stay at least the same in 2017 as last year with no significant ramp-up or downturn.
The good news is that the San Francisco Bay Area private works pipeline is just as full this year as it was this time last year. When private commercial work starts falling off, we're in for a downturn. The Bay Area's private work is driven by technology companies, which makes it unique to almost any other place in the country. The work going on at the big tech campuses such as Google, Facebook and others shows no sign of slowing.
The commercial building frenzy continues with demand for office space and multi-use buildings that incorporate office, residential and retail.
Public works is a different story. Caltrans hasn't come out with a lot of big overlay projects so we're looking at our work mix to be more focused on slightly smaller jobs with the cities and counties. We hope to see the public works market take off in 2018 when the sales tax measures get put to use and the state, hopefully, comes up with a transportation funding plan.
Mike McGrath, Concrete Business Manager
We think 2017 is going to be flat, the same as 2016 with the concrete business focused on private commercial work in the San Francisco Bay Area and Monterey Bay area. There are some large jobs pulling out of the market with the completion of the new Apple campus and a few other tech-driven projects. There are some significant water works projects coming up in the cities of Santa Clara and San Jose, and there's still demand for mixed-use office and residential buildings with parking garages and podium structures. We see the tech campuses continuing to drive the need for concrete, especially in San Carlos, Mountain View and San Jose.
Stuart Mager, Asphalt Business Manager
Our volumes in 2016 were the second largest since the market downturn in 2009, but we expect slightly lower volumes this year. Currently, Caltrans is not advertising large volume projects in our market area for 2017, however, the cities and counties tell us they're planning to spend the same amount next year on road projects as they did in 2016.
As most of our asphalt work involves public agencies, we believe the volumes will be there, but we don't have the same backlog at our hot mix plants as we did last year.
The sales tax measures passed by multiple counties in November may help, however, we don't expect to see the bump in spending until mid-2017 or 2018. At least the taxes are another funding source to help provide stability to the construction market.
Henry Ramirez, Executive Vice President, Aggregate Division
2016 was a great year for us with volumes harkening back to the early 2000s. It's been at least 15 years since we've seen that level of volume across all product lines – concrete asphalt aggregates, base materials, and chips and slurry.
We've been working 24/7 to keep a good stable supply for our customers.
We're probably going to have a steady year in 2017 and continue with what we've been doing.
Overall, we're grounded in reality that these high volumes could end and plan to keep a close eye on what the market is doing.
Back to all Blogs