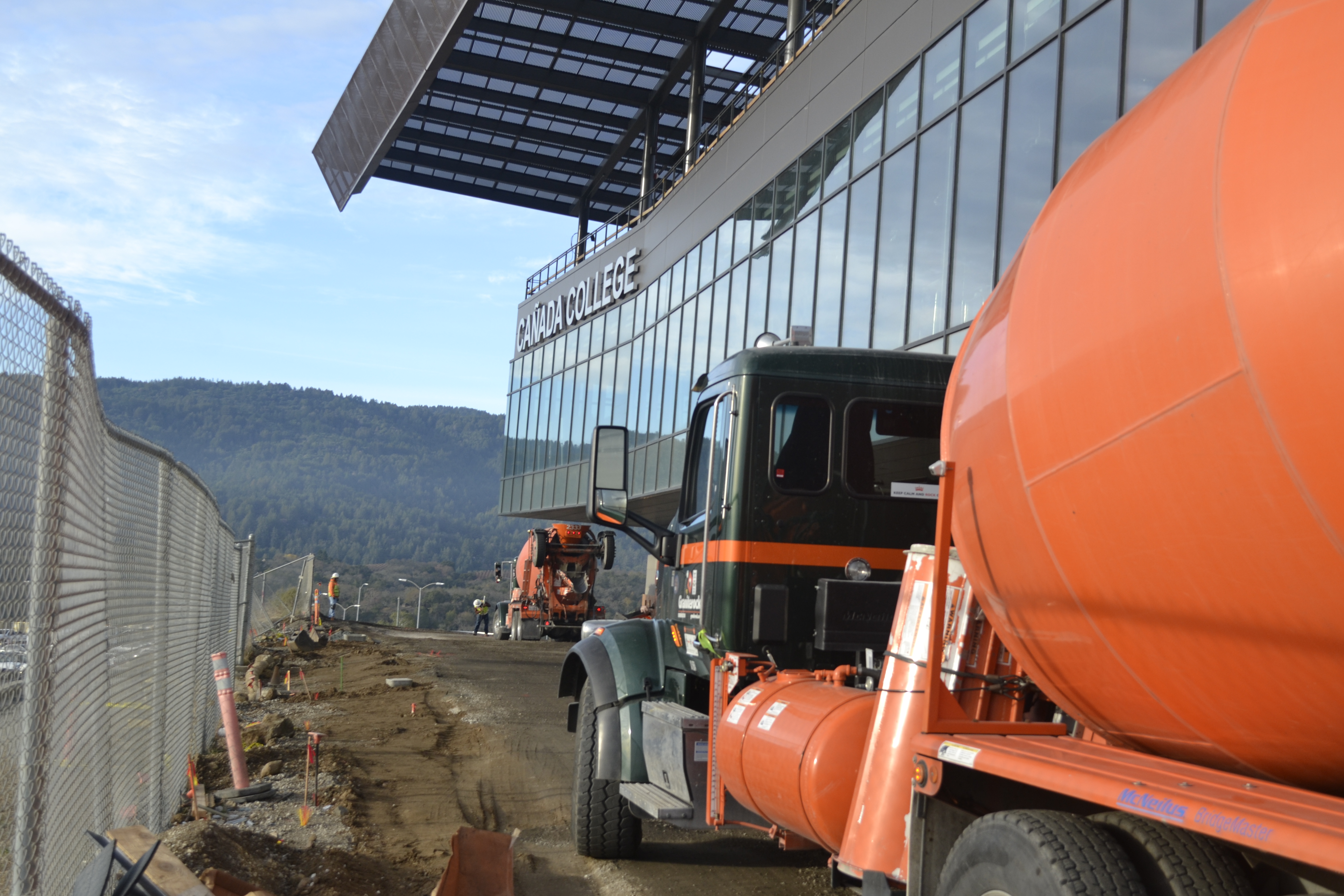 Concrete made with recycled materials helps Canada College reach gold environmental status
Posted by Graniterock on Mar 17, 2021
REDWOOD CITY – Canada College leaders went for the gold in LEED design when dreaming up the campus's sleek new Kinesiology and Wellness Building
The structure had to be aesthetically attractive while raising the college's status for sustainability, leaving a minimal carbon footprint during and after construction.
A major step toward the community college achieving the U.S. Green Building Council's gold standard in environmental sustainability for 100,000 square feet of academic and fitness space is more than 10,000 yards of low-carbon concrete from Graniterock.
Working with general contractor Blach Construction and subcontractor Bothman Construction, Graniterock supplied concrete mix designs with 50 percent cement replacement, which resulted in a significant reduction in carbon emissions.
A portion of the concrete was produced with 70 percent cement replacement.
Slag was the primary supplemental cementitious material in the mix designs for Canada College.
The environmentally-friendly concrete was used for the slab foundation, exposed concrete walls and pool decks.
"The future in building is fewer and fewer greenhouse gas emissions in all of our projects," said Graniterock's Max Morgan, who worked with the contractors and college officials to ensure the right sustainable mix designs were used. "Concrete with supplemental cementitious materials is one of the biggest ways you can elevate a single project's green status. And it's extremely strong, so it's a win for everybody."
The state-of-the-art building will serve as home of Canada College's Physical Education Department, including a competition swimming pool, gymnasium, academic classrooms and space for dance, pilates, indoor cycling and other fitness classes.
Sustainability is one of Canada College's core values in its mission to ensure students have equitable opportunities to achieve their academic and career goals.
Back to all Blogs