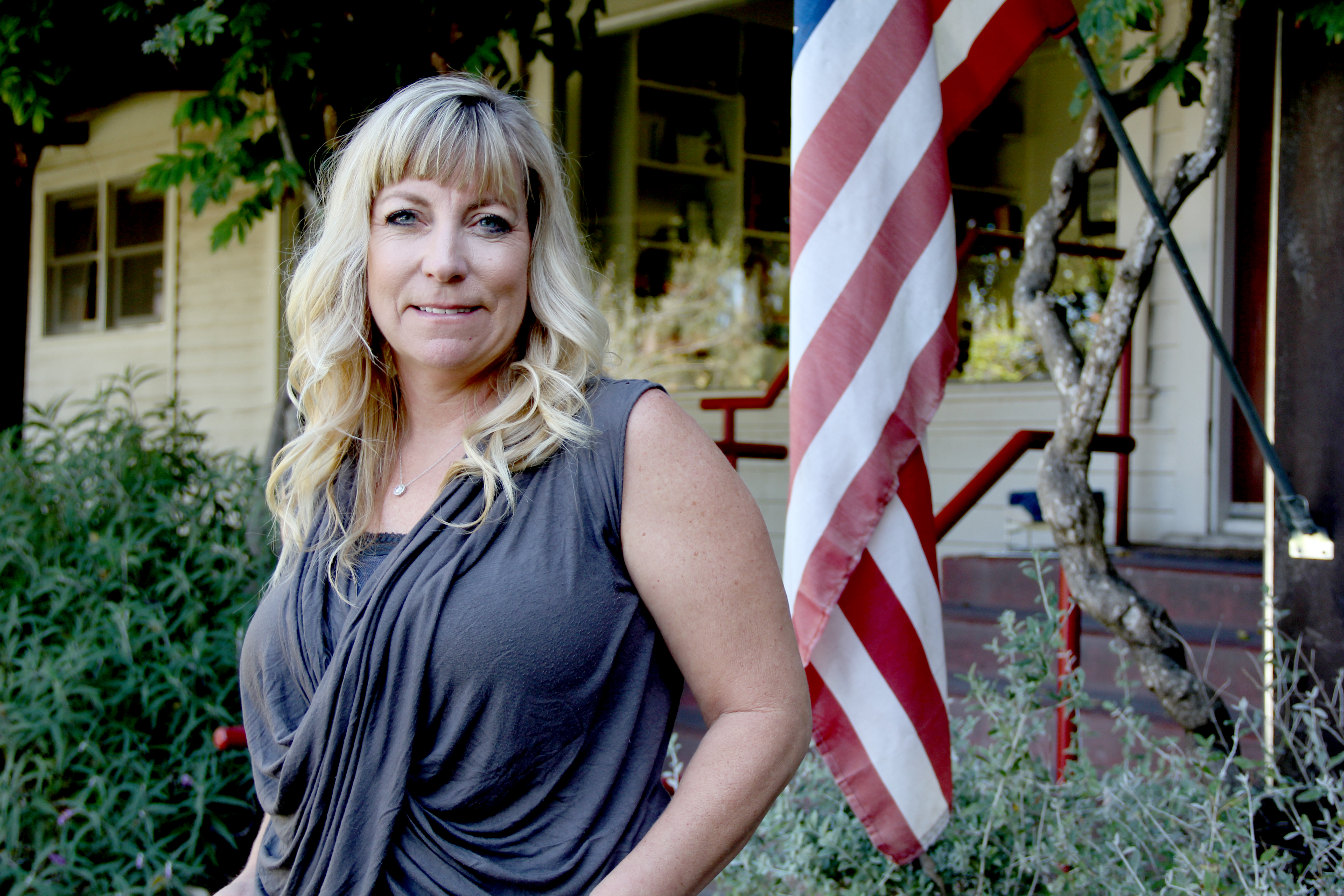 Cheryl Hatley, the heart of Graniterock's aggregate sales team
Posted by Graniterock on Nov 10, 2015
AROMAS – There's a phrase you hear a lot inside Graniterock's A. R. Wilson Quarry sales office.

When someone wants a price quote or needs to figure out the exact product a customer needs. Or maybe a truck driver took the wrong road, or someone needs to know the next day's production schedule.

Regardless, the answer is, "Ask Cheryl."
Cheryl Hatley, Graniterock's longtime inside sales and weighmaster manager, knows just about everything related to construction materials and the Company's customers.
She's honed her industry expertise through a 20-year career, which started in 1995 when she left a commercial door business in San Jose to join Graniterock as a customer service credit representative.
Today, she's the rock of the Quarry sales office – the one everyone counts on.
"More than anything, I'm a really good resource," Cheryl says. "I know the history of our products and projects and our customers. I love being able to help. If I can make someone else's job easier, that makes me happy."
Cheryl, an Aptos resident, typically arrives to the country house-turned-office in Aromas around 6 a.m. each day.
She likes to get there early to check in with the three weighmasters at the A. R. Wilson Quarry, and see if there is anything she can do to help with the long line of trucks waiting to get loaded with asphalt or rock.
Throughout the day, her phone and email never stop.
Self-assured, Cheryl handles every call and inquiry with calm and poise, doing whatever she can to take care of customers' requests.
She types as she talks, phone tucked between her ear and shoulder.
"I can set that up for you," she tells the person on the other end.
Cheryl works closely with Graniterock's outside sales team – Don Barrett, Jason Sanchez and Tom Treanor – acting as their right hand so each transaction is seamless and transparent to all involved.
"She has an absolutely 'can do' attitude," Don said. "She takes on a project and owns it. Our customers really like working with Cheryl. She's just so positive."
Technological developments have changed Cheryl's job over the years.
Years ago, sales tickets were written on paper and sent to truck drivers through a vacuum tube between the trucks and weighmasters, dispatchers and loader operators.
Invoices were printed out on a large printer that took up half a room and required hours to complete.
Graniterock has since moved to an automated sales ticketing system, which debuted in 1999 as GX2 and was upgraded earlier this year, to make the process quicker and more efficient.
"Technology has afforded me the opportunity to grow here," she said. "There was definitely a feeling of accomplishment when we got through the first week of the new ticketing system. It was a real team-building experience."
Cheryl is the mother of two grown daughters, Stephanie and Michelle, and a teen son Andrey, whom she adopted from Russia in 2004.
Her love of Graniterock and the work she's done for two decades has rubbed off on Cheryl's family as well. Graniterock has literally become a family affair.
Daughter Stephanie works in the corporate office Customer Service Department and her two sons-in-law, JR Renteria and Chago Ramirez, are dispatchers in the Transportation Department.
She said her son even talks about wanting to become a dispatcher like his brothers-in-law.
"They all got their jobs on their own merit even if I did tell them it's a great place to work," Cheryl said. "They all make me proud."
Cheryl and her husband Harold often spend weekends and vacations at their home in Pismo Beach, where they enjoy wine tasting, hiking and time at the beach.
When Monday comes around, she's still got a smile on her face.
"No two days are ever the same here," she said. "I love seeing all of the material we move out the gate. This is a place you can be proud of working."
Back to all Blogs