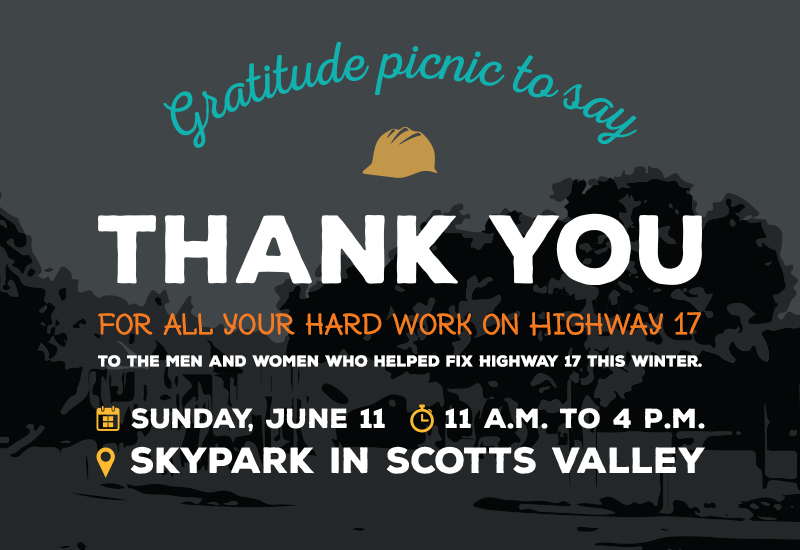 Celebration for Highway 17 workers this winter
Posted by Graniterock on Apr 25, 2017
Scotts Valley residents have rallied in support of the men and women who worked hard this winter to fix the storm damage on Highway 17.
The community has organized a "gratitude picnic' to show their appreciation for the work and risk that went into clearing mud and debris from rain-induced landslides to keep the mountain highway open.
The picnic is June 11 at Skypark in Scotts Valley.
Graniterock People and their families are welcome to attend.
Caltrans and other construction companies are invited as well.
Food, drinks and games will be provided.
Please contact Shanna Crigger at [email protected] if you're interested in attending.
Back to all Blogs