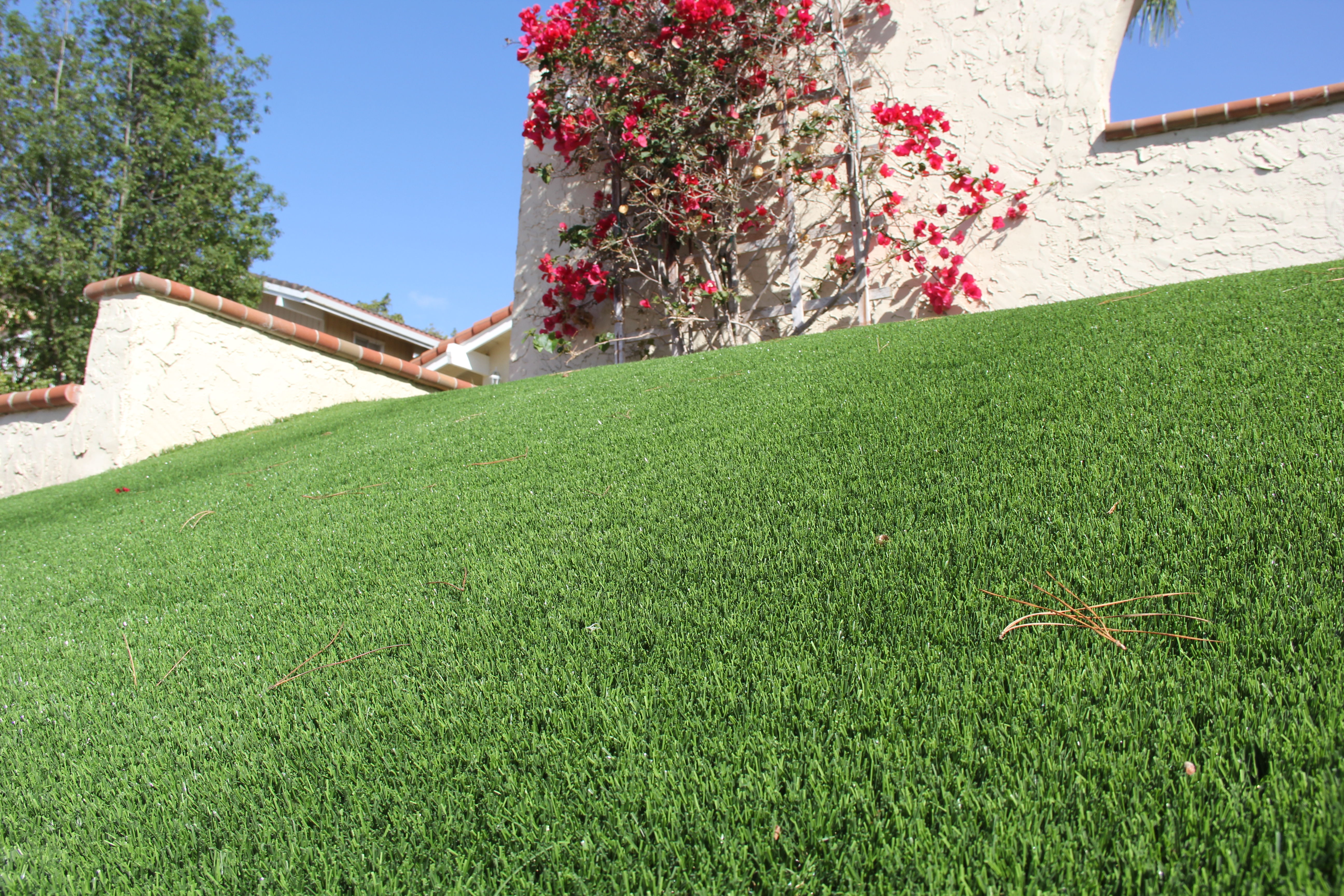 California's new water law changes the way we landscape
Posted by Alex Simons on Oct 12, 2015
By Alex Simons, Graniterock Environmental Specialist

Anyone planning to spend money on a new yard or landscape should pay close attention to California's new water use laws.

Thirsty, non-native plants and lawns won't make the cut.
Gov. Jerry Brown and the California Water Commission revised the state's Model Water Efficient Landscape Ordinance in July to limit "high water use" landscape elements, including pools and most grass, to about 25 percent of a homeowner's landscape area.
The revised ordinance effectively bans grass from landscapes at newly built or remodeled commercial and industrial buildings. The new rules are designed to eliminate natural lawns that require gallons and gallons of water to stay green and lush.
The ordinance applies to all new homes with more than 500 square feet of landscaped area and remodeled landscape projects with more than 2,500 square feet requiring a building or landscape permit.
State officials say even predictions of an El Nino this winter bringing steady rain do little to assuage the need for drastic water use reductions statewide.
Water agencies across the state will begin enforcement in December.
"This is something we've been at the forefront of for quite a while, being well aware of the challenges California has in providing a sustainable water supply," said Dave Cogdill, CEO of the California Building Industry Association. "We believe this is a regulation that certainly will work, will allow us to become much more water efficient and do it in a way that still can provide a landscape that people will enjoy and want to have for their home."
Natural turf, ornamental and exotic landscapes can be expensive to maintain and are not typically drought tolerant because they need such large amounts of water to maintain their health and appearance.
The ordinance suggests landscapes in urban settings will be improved by:
* Reducing compaction and incorporating organic matter.
* Reducing irrigation water requirements, reliance on petroleum based fertilizers and pesticides.
* Planting climate appropriate shade trees and local native plants.
* Capturing and reusing rainwater and graywater.
New landscape projects will need to be approved or permitted by the local water agency after providing a landscape documentation package that covers the following information:
* Water use calculation worksheet
* Soil management report
* Landscape design plan
* Irrigation design plan
* Grading plan
These plans must be certified by a licensed landscape professional before submitted to a water agency.
Once a project is completed, an irrigation audit will be conducted by the local water agency to ensure the project meets the criteria.
Beyond water use, the regulation emphasizes use of California native plants and other drought tolerant species.
California native plants are preferred for landscaping projects because they are already adapted to our weather, soil and wildlife and thrive on little to no irrigation. There are many nurseries throughout the San Francisco Bay Area and Central Coast that carry native plant species and can help with your upcoming landscaping project.
Some great native plants to consider include California poppy, purple lupine, California sage brush, sticky monkey flower and various manzanitas.
At Graniterock, we've seen the effects of the drought over the past several years on homeowners. An increasing number of homeowners are tearing out their lawns to replace them with artificial turf, mulches or bark, dry river beds, rock gardens, decomposed granite and patios.
"With the new rules in effect in December, we anticipate even more homeowners looking to landscape with these drought-friendly products," said Graniterock's Monterey Peninsula Building Materials sales representative, George Rodriguez. "The trends we're seeing with landscapers and homeowners are decomposed granite, natural stones and drought resistant plants."
Back to all Blogs