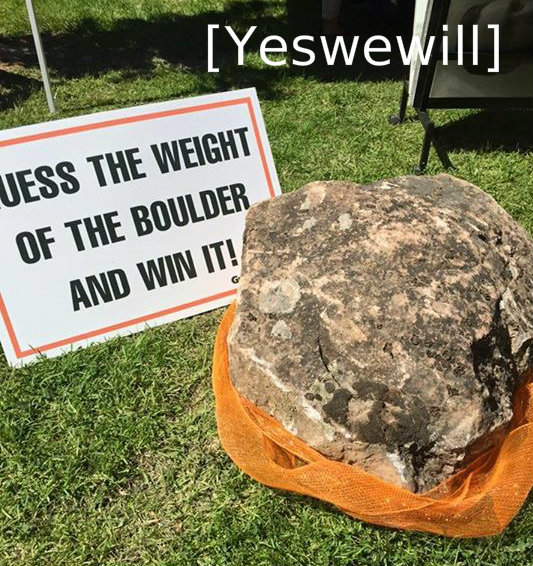 And the winner is....
Posted by Shanna McCord Crigger on Sep 22, 2015
Graniterock has a long tradition of engaging with Santa Cruz County fairgoers by asking passersby to take a stab at guessing the weight of one of our boulders.
The winner of the boulder at last week's fair is Mark Rispaud of Capitola.
Congratulations, Mark! Your guess of 932 pounds was closest.
Back to all Blogs