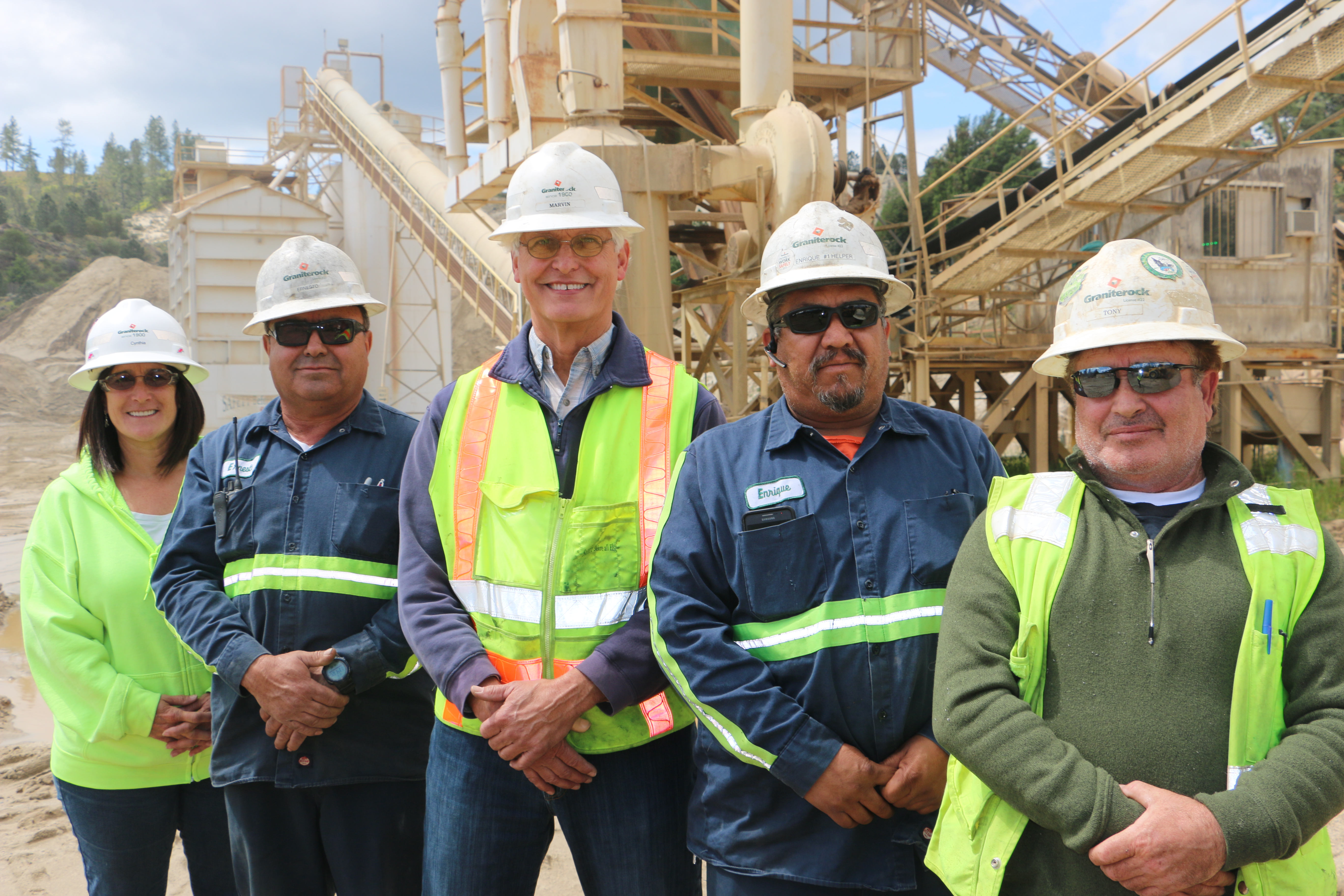 20 years without an incident
Posted by Henry Ramirez on Jun 19, 2017
FELTON – Congratulations to the Quail Hollow Sand Plant team for 20 years without a lost time incident.
The crew achieved 7,000 days without an incident on March 1. This record began in 1996 when Graniterock took over the Quail Hollow quarry in Felton.
Enrique Diaz, Marvin Brandt, Cynthia Escobar, Tony Rocha and Ernesto Cazares.
"I am so proud of these team members past and present to achieve this milestone," said branch manager Marvin Brandt. "This is not an individual achievement; every team member supports the other team members, which strengthens their resolve to meet these accomplishments. Our focus must be ahead to ensure that we complete each day safely and we must remain focused to meet our end goal of no lost time accidents during our career."
Back to all Blogs