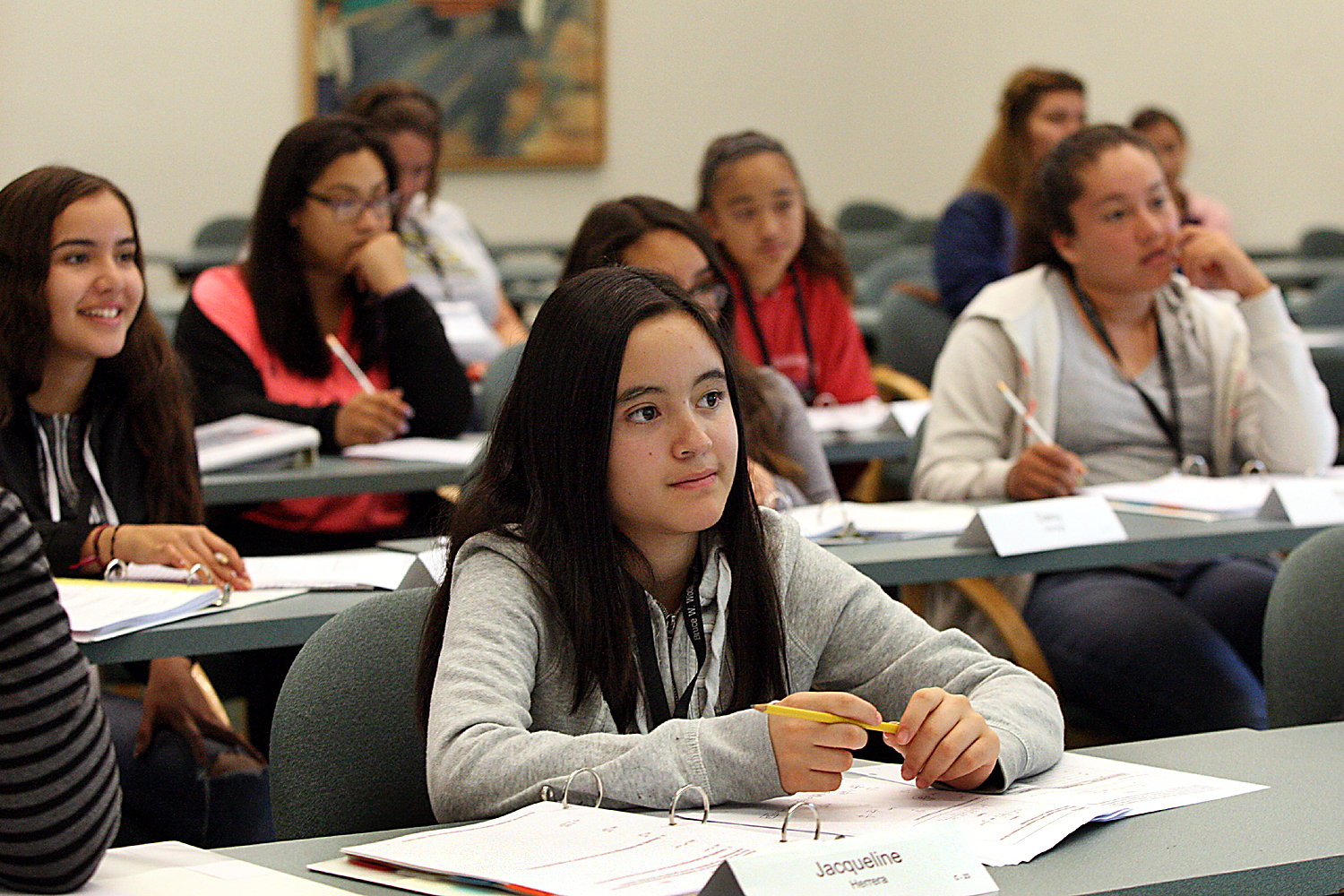 Young brains buzz with math equations at Bruce W. Woolpert Algebra Academy
Posted by Kevin Jeffery on Aug 1, 2018
WATSONVILLE – Summer's no time to let young noggins get rusty!
Just ask the 125 students headed to the Bruce W. Woolpert Algebra Academy at Graniterock's corporate headquarters and Driscoll's Cassin Ranch facility in Watsonville Aug. 6-10 for the opportunity to sharpen their math skills. The academy runs 9 a.m.-3:30 p.m. each day.
Incoming eighth-graders from 10 different Santa Cruz, Santa Benito, and Monterey county middle schools will attend the week-long algebra immersion camp that provides students a strong math foundation in preparation of the coming school year.
The Academy, which was started in 2010 by Graniterock's late president Bruce W. Woolpert and Company vice president Kevin Jeffery, is taught by college professors from CSU Monterey Bay and UC Santa Cruz, who strive to make the subject fun through games and interactive learning.
In addition, Graniterock and Driscoll's employees speak to the students every morning about the importance of excelling in education and how math plays a role in their professional daily work, which gives the teens an appreciation for how sharpening their math skills will pay off in the future.
The Academy includes a working field trip to CSU Monterey Bay on Wednesday, Aug. 8, to introduce college life and inspire the students to pursue a degree after high school. Math teachers from the 10 participating middle schools are on site to work Academy students, and carry the momentum of this August immersion week into their math classrooms when the school year begins.
The Academy has seen many successes since its creation in 2010, including a number of Academy alumni high school graduates who have been admitted to CSU Monterey Bay and others who have earned internships and employment at Graniterock. This year, eight academy alumni are back serving as mentors for the 8th grade students in the program.
Participating schools include Aromas School, Calaveras School, Cesar Chavez Middle School, E.A. Hall Middle School, Lakeview Middle School, Pajaro Middle School, Rancho San Justo Middle School, Rolling Hills Middle School, San Juan School, and Tres Pinos School.
Back to all Blogs