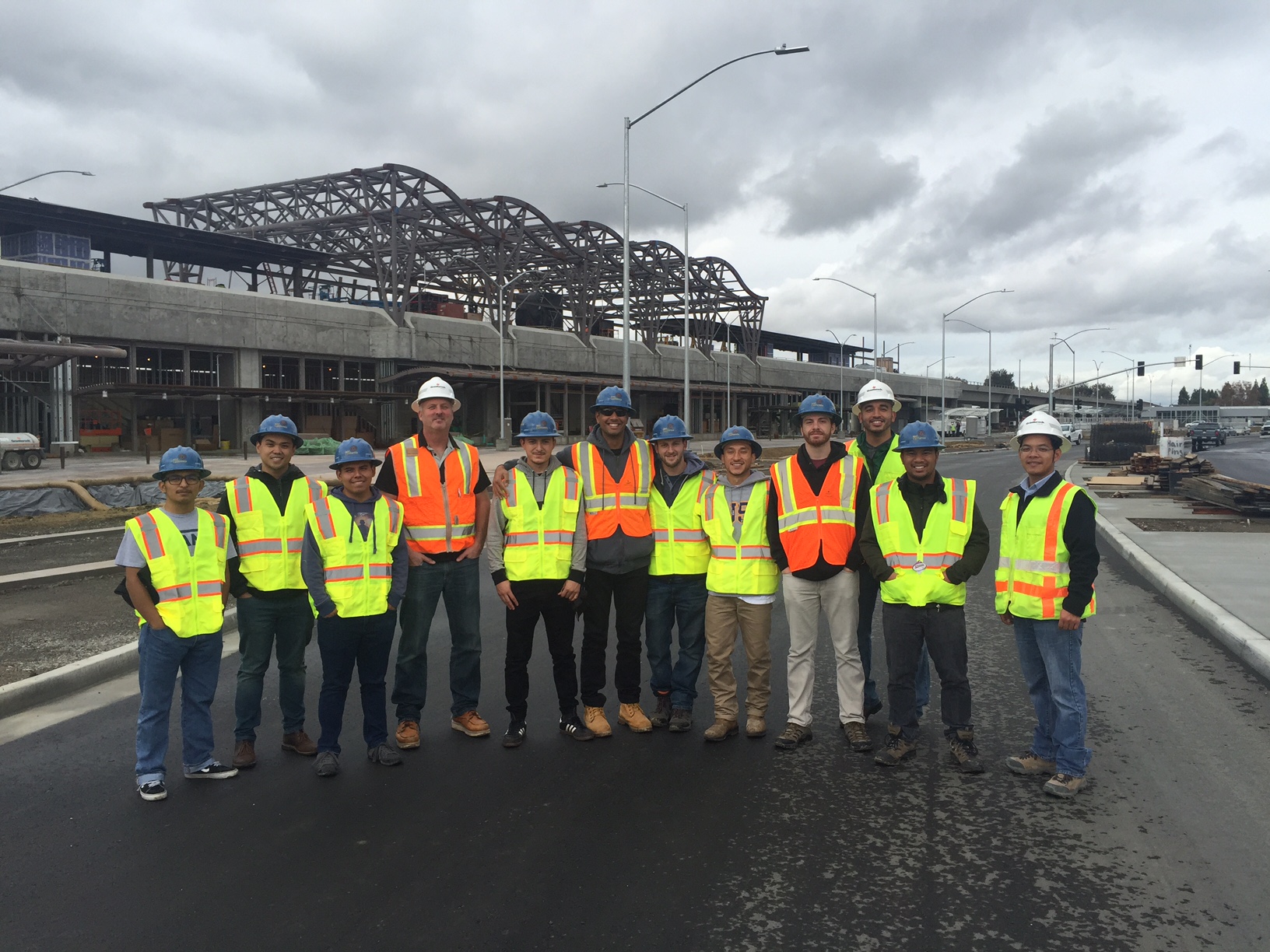 San Jose State engineering students visit Graniterock
Posted by Barbara Kimball on Nov 18, 2016
SAN JOSE – Several San Jose State University civil engineering students visited some of the Company's largest construction projects under way, receiving great insight on how the industry operates.
The group, led by Estimator Dave Kennedy, started at a major technology campus under construction in Cupertino, where Project Manager Terry McIntyre explained the range of work Graniterock's Construction Division has been involved with over the past couple of years.
The students also visited the Berryessa Station BART extension project for VTA and received details of the Company's work from Project Engineer Lam Truong.
For some students, the sites were their first experience at a major construction job.
"All of the students are very appreciative of the Company's efforts," Graniterock intern and San Jose State student Carlos Murillo said. "If possible, we were hoping this could be a yearly event...and eventually lead to more civil engineers from SJSU working in construction."
Back to all Blogs