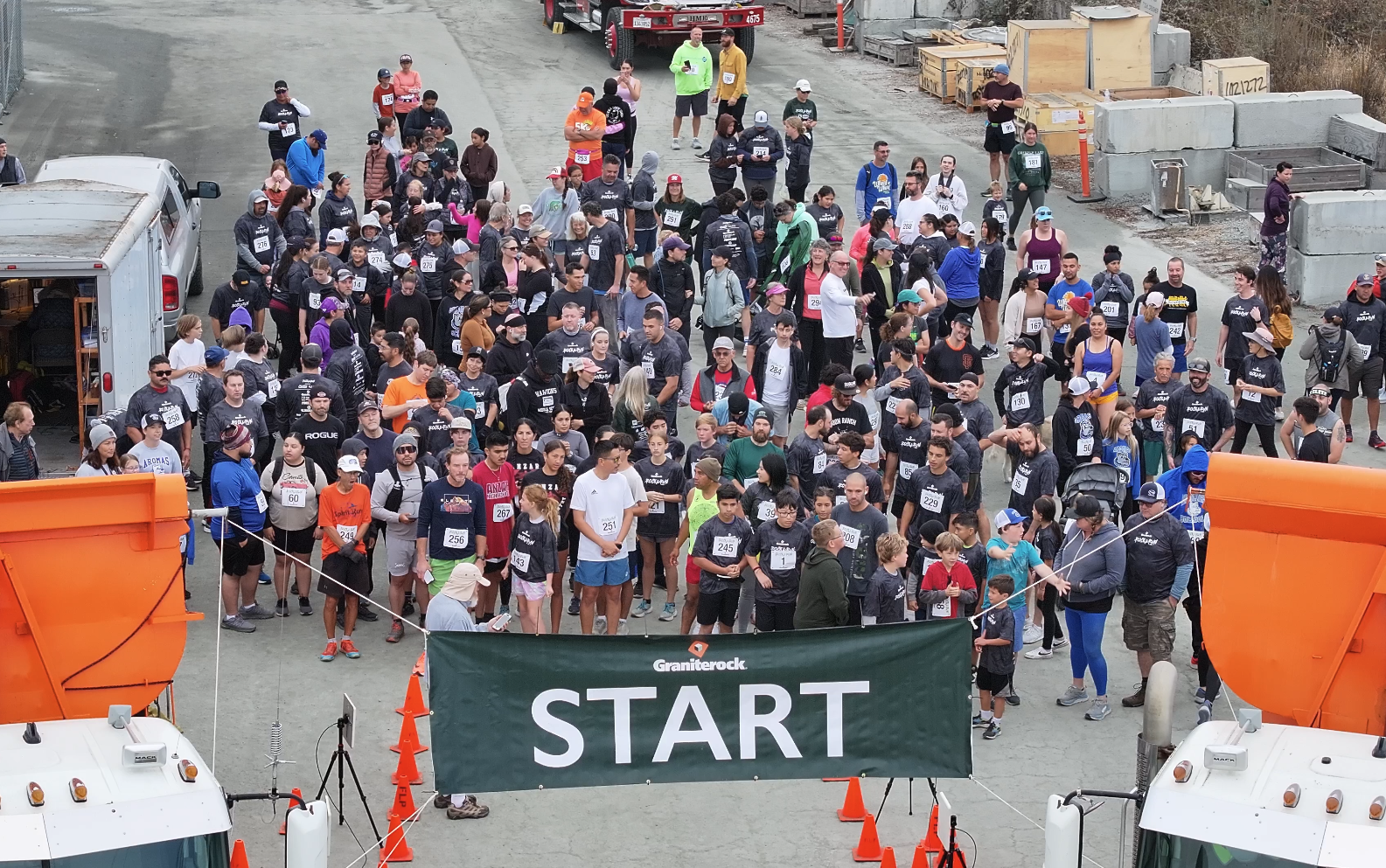 Rock N Run raises $40,000 for education and youth in our community
Posted by Keith Severson on Oct 17, 2023
Helping our community thrive!
The annual Rock N Run, held at the Wilson Quarry, surpassed all expectations by drawing more than 300 dedicated runners and raising $40,000 to support education and local youth at Aromas School and San Juan Elementary School
This is a testament to the impact a passionate community can make when we come together.
Giving back to our communities has been an important part of Graniterock's culture since 1900.
We extend our heartfelt gratitude to every runner, volunteer and sponsor who played an essential role in making this event a reality.
We look forward to doing it again next October!
Back to all Blogs