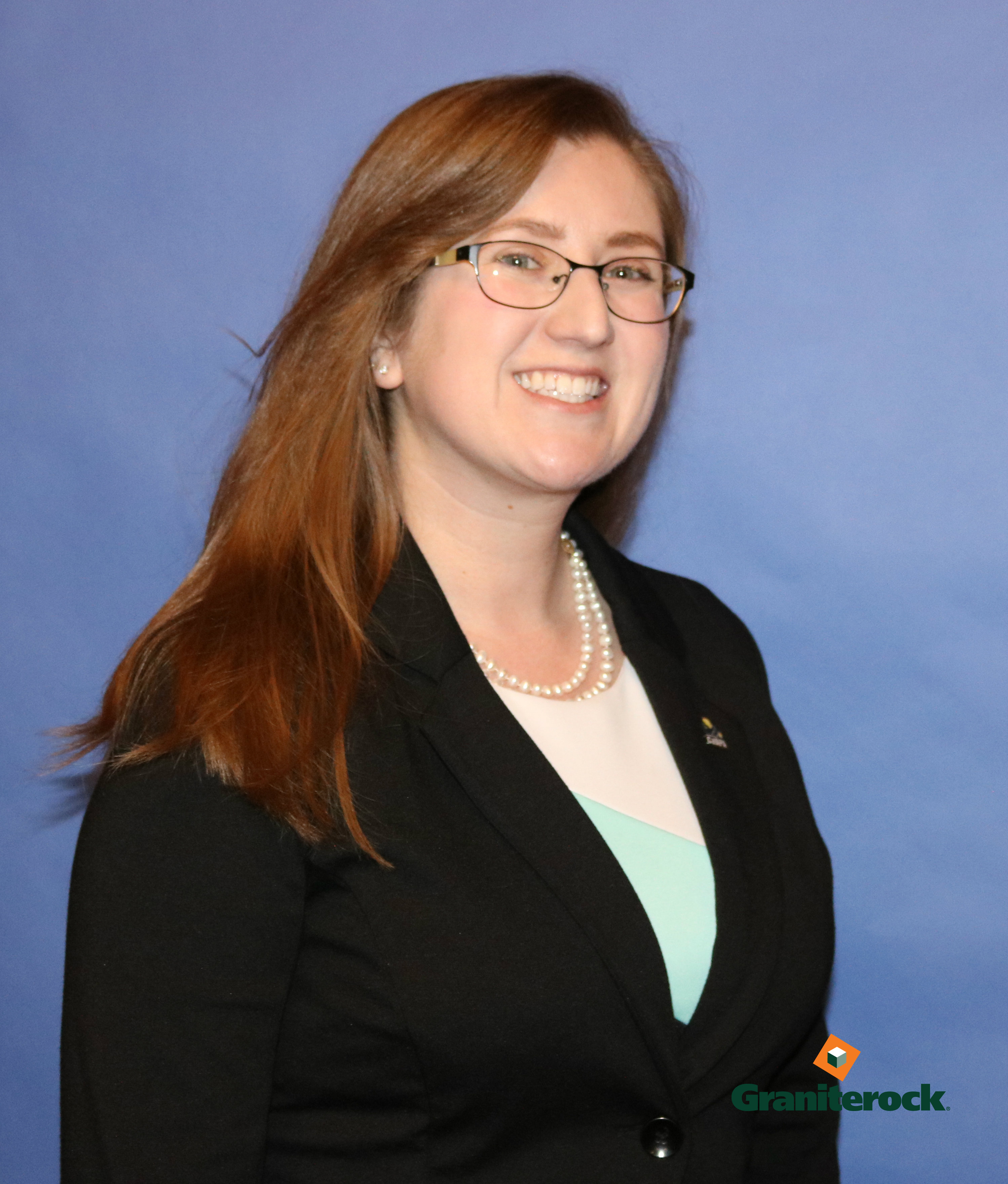 Leader in California construction materials
Posted by Graniterock on Apr 24, 2018
Toni Carroll, Graniterock's director of quality, is an expert in construction materials and ensuring our aggregate, asphalt and concrete always meet specs.

Her great work in the materials world has led to several leadership positions, including co-chair of CalAPA's technical advisory committee. a group that keeps tabs on asphalt technology, Caltrans specs and other issues throughout California's heavy civil construction industry.

Thanks for your dedication to these important issues.
The entire industry is better for it.
Back to all Blogs