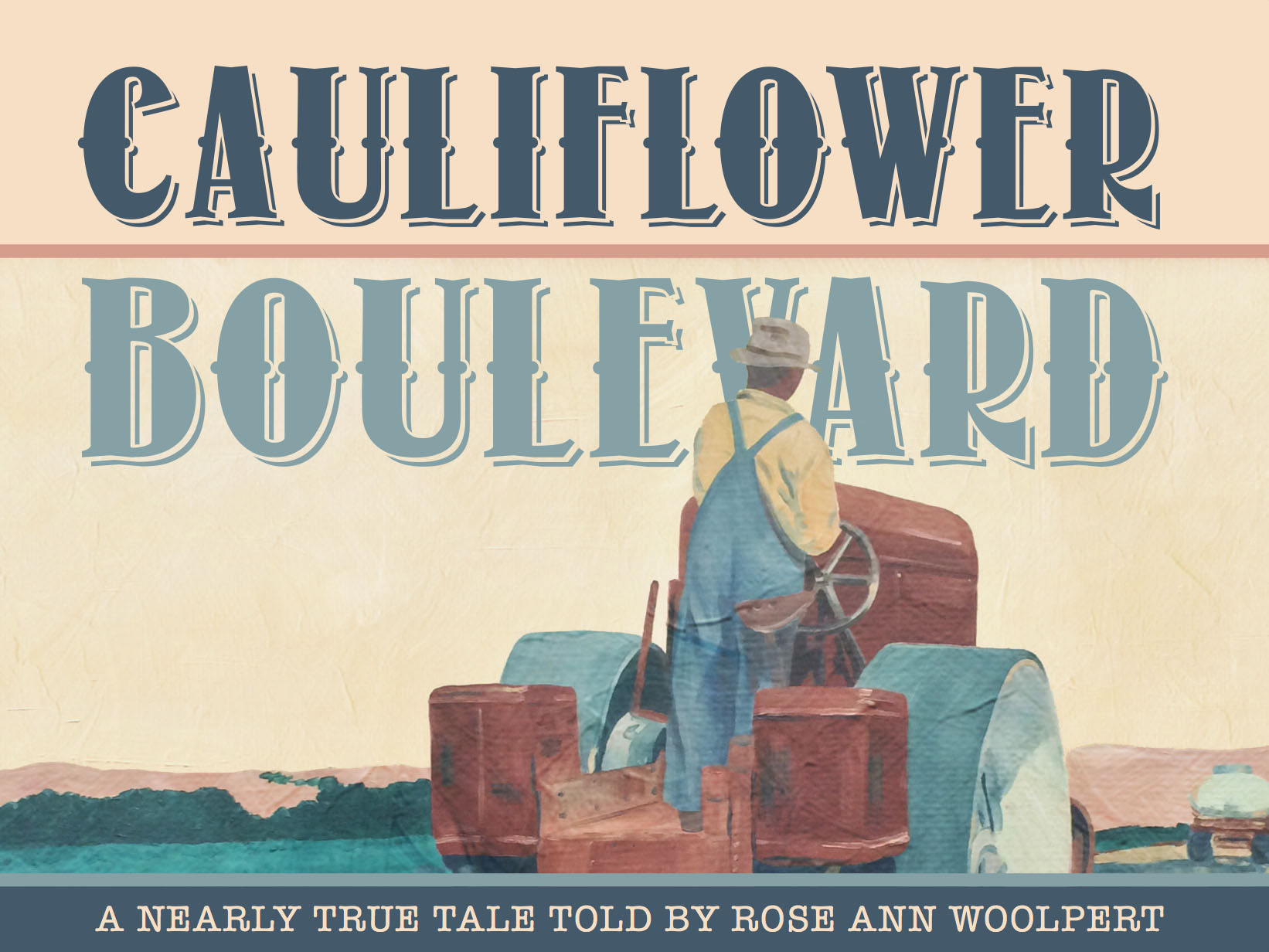 John Steinbeck and Graniterock, the latest Yes We Will book
Posted by Rose Ann Woolpert on Nov 12, 2015
Graniterock is excited to announce the arrival of our latest children's book, Cauliflower Boulevard.
Cauliflower Boulevard is a special story about John Steinbeck as a teenager working with Graniterock in the 1920s to help build the new highway between Salinas and Castroville.
Along the way, John learned about road construction and formed strong bonds with the people who built the highway with him. John listened closely to those people, most of them immigrants and migrant workers, as they shared their personal stories of hardship and triumph during a difficult time in America's history. John would later weave their stories into his famous works of fiction.
Cauliflower Boulevard is a nearly-true story set in California's Central Coast. The story teaches children about the region's history, how roads are built and how great authors can find inspiration for their literary work. This book is filled with historic photographs from Granite Rock Company archives and original illustrations by Rose Ann Woolpert and the team at Jaguar Design Studio.
The book is available at Amazon, Crossroads Books in Watsonville and at Graniterock's headquarters, 350 Technology Drive, Watsonville. Email Rose Ann at [email protected]
About the Author
Rose Ann Woolpert is a writer, artist, historian and mom with a positive message for kids of all ages. She has collected the stories and family photographs of Granite Rock Company, founded in 1900 and deeply rooted in the history of Northern California. Cauliflower Boulevard is the third in a series of her "nearly true" children's picture books. It follows Engine Number Ten, a story of steam engines, rock mining and belief in the possible, and Big Bill and His Little Mixer Truck, the tale of a young man who finds work and friendship driving a concrete mixer truck in
1950s Santa Cruz.
About the Illustrator
Small but mighty, Jaguar Design Studio has evolved from a boutique design studio into an environmental and digital design powerhouse. Operating from "The Jungle" in the little town of Aptos, just outside of Santa Cruz, Jaguar Design Studio can design and create anything from small print assets to websites and event assets. "Anything the client can dream up, we can achieve."
Back to all Blogs