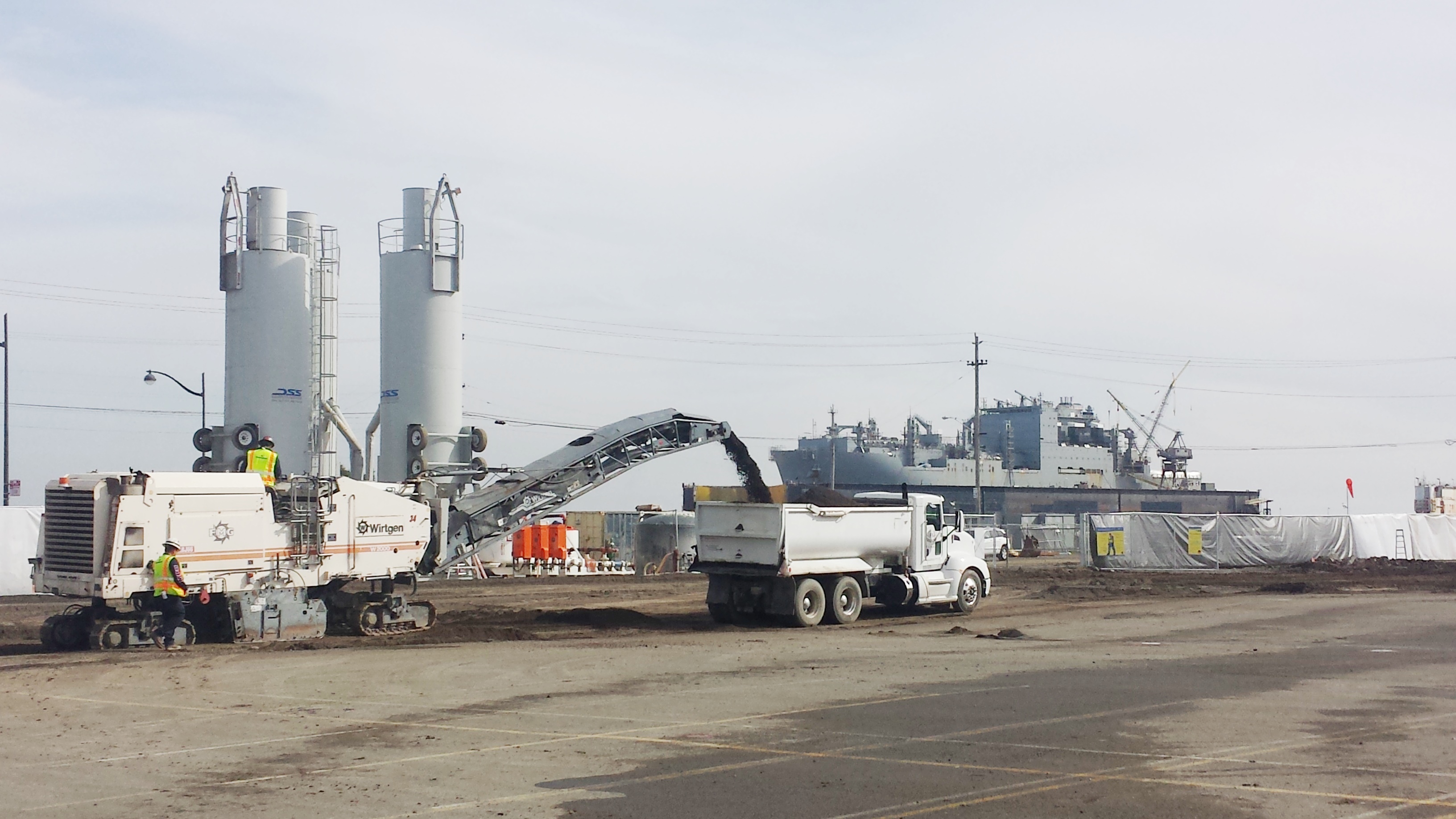 Grinding for new Warriors' arena in San Francisco
Posted by Graniterock on Apr 23, 2017
Make way for the new Golden State Warriors' arena!
Graniterock's construction team has been busy grinding 16,000 tons of old asphalt along the San Francisco waterfront in preparation of construction of the new Chase Center arena!
We know when we're done, there will be lots of happy basketball fans out there.
Maybe Steph Curry, too!
More details on the new arena here.
Back to all Blogs