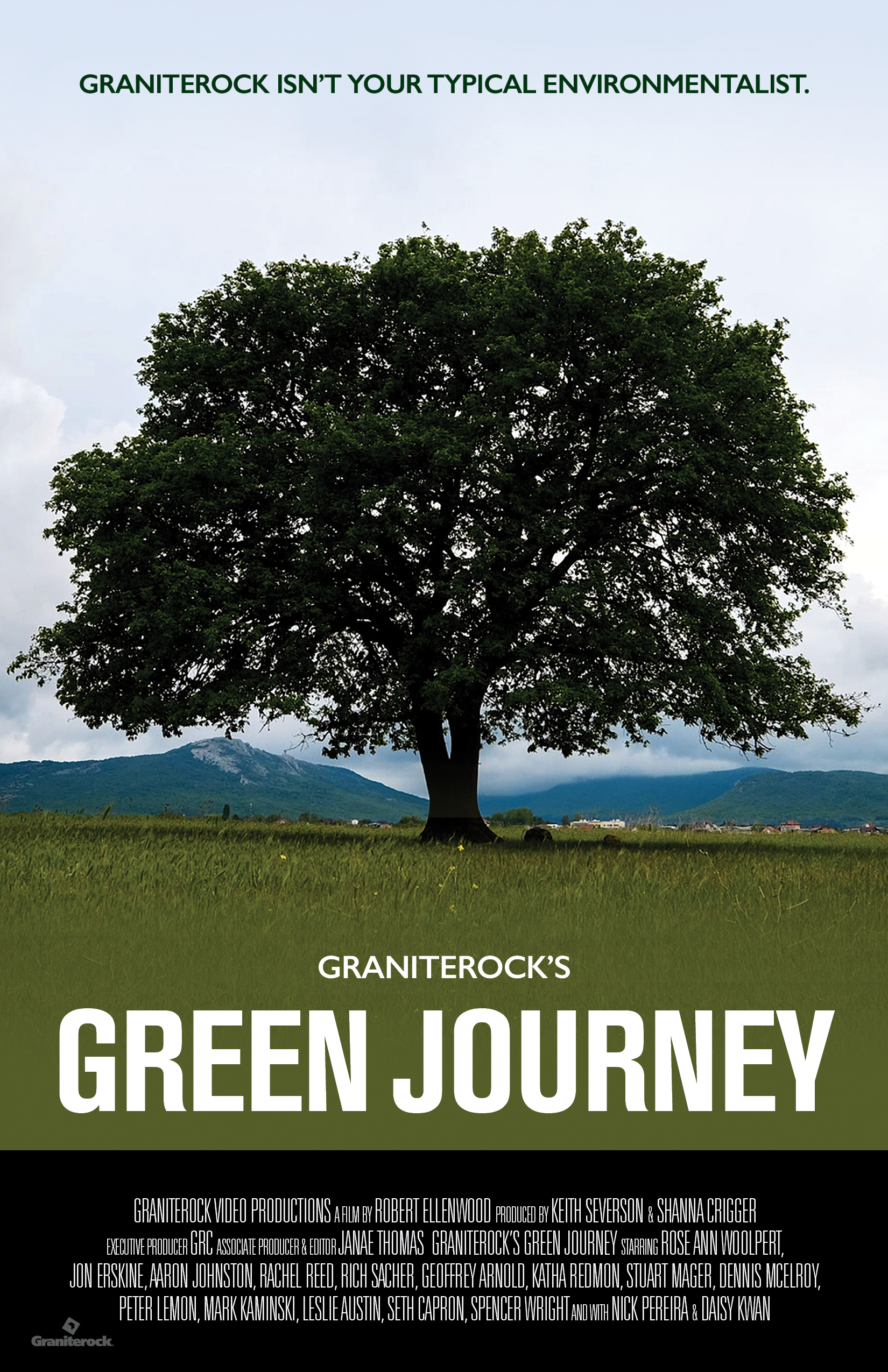 Graniterock wins global film award for dedication to sustainability
Posted by Robert Ellenwood on Mar 9, 2022
Graniterock Wins Award in Accolade Global Film Competition
Watsonville, Calif. – Robert Ellenwood, senior video producer for Graniterock, has won Award of Merit, Special Mention from The Accolade Global Film Competition.
The prestigious award was given for Graniterock's Green Journey, a 27-minute film Ellenwood produced that tells the story of how a 122-year-old mining and construction company is transforming its approach to energy use and has become an environmental leader in the industry. Graniterock's Green Journey features exceptional leadership in environmental innovation and forward thinking in the construction industry.
"On behalf of Graniterock, it is truly an honor to receive such an incredible award from Accolade Global Film Competition. We are excited to share with the world Graniterock's ongoing journey to make a difference for our environment and the future," Ellenwood said.
The Accolade recognizes film, television, videography and new media professionals who demonstrate exceptional achievement in craft and creativity, and those who produce standout entertainment or contribute to profound social change. Entries are judged by highly qualified professionals in the film and television industry.
Information about the Accolade and a list of recent winners can be found at www.accoladecompetition.org.
Rick Prickett, chairman of The Accolade Global Film Competition, had this to say about the latest winners, "The Accolade is not an easy award to win. Entries are received from around the world from powerhouse companies to remarkable new talent. The Accolade helps set the standard for craft and creativity. The judges were pleased with the exceptionally high quality of entries. The goal of The Accolade is to help winners achieve the recognition they deserve."
Back to all Blogs