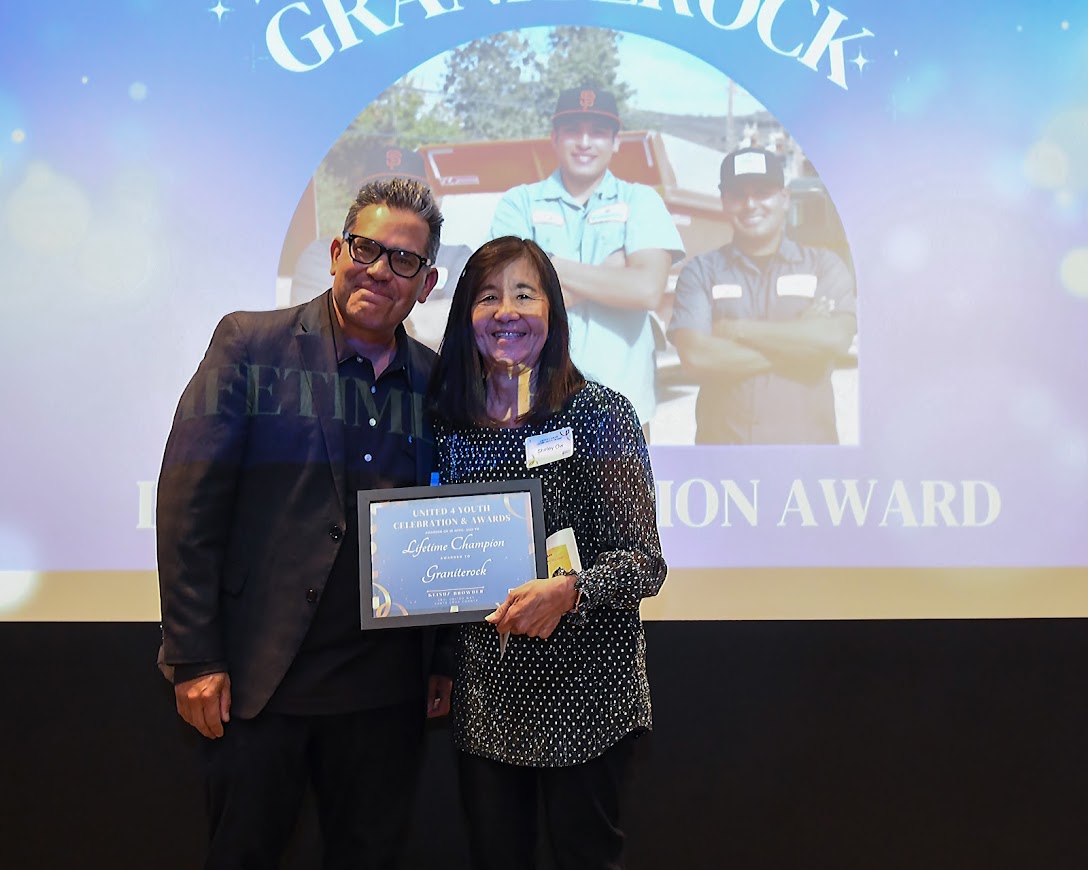 Graniterock's decades of support for United Way honored
Posted by Shanna McCord Crigger on May 24, 2023
Through the care and dedication of our team members, Graniterock received United Way of Santa Cruz County's Lifetime Champion Award.
This award holds special significance for us as we reflect on the humble beginnings of our partnership with the United Way. Back in 1942, Graniterock wrote a $1,000 check that would pave the way for a lifelong commitment to making a positive impact on our community.
Receiving the Lifetime Champion Award is a testament to the unwavering dedication of Graniterock team members and their passion for giving back. It is a great opportunity to work alongside the United Way in their efforts to improve lives and create lasting change.
Together, we have improved countless lives thanks to the collective generosity and support of Graniterock People.
Back to all Blogs