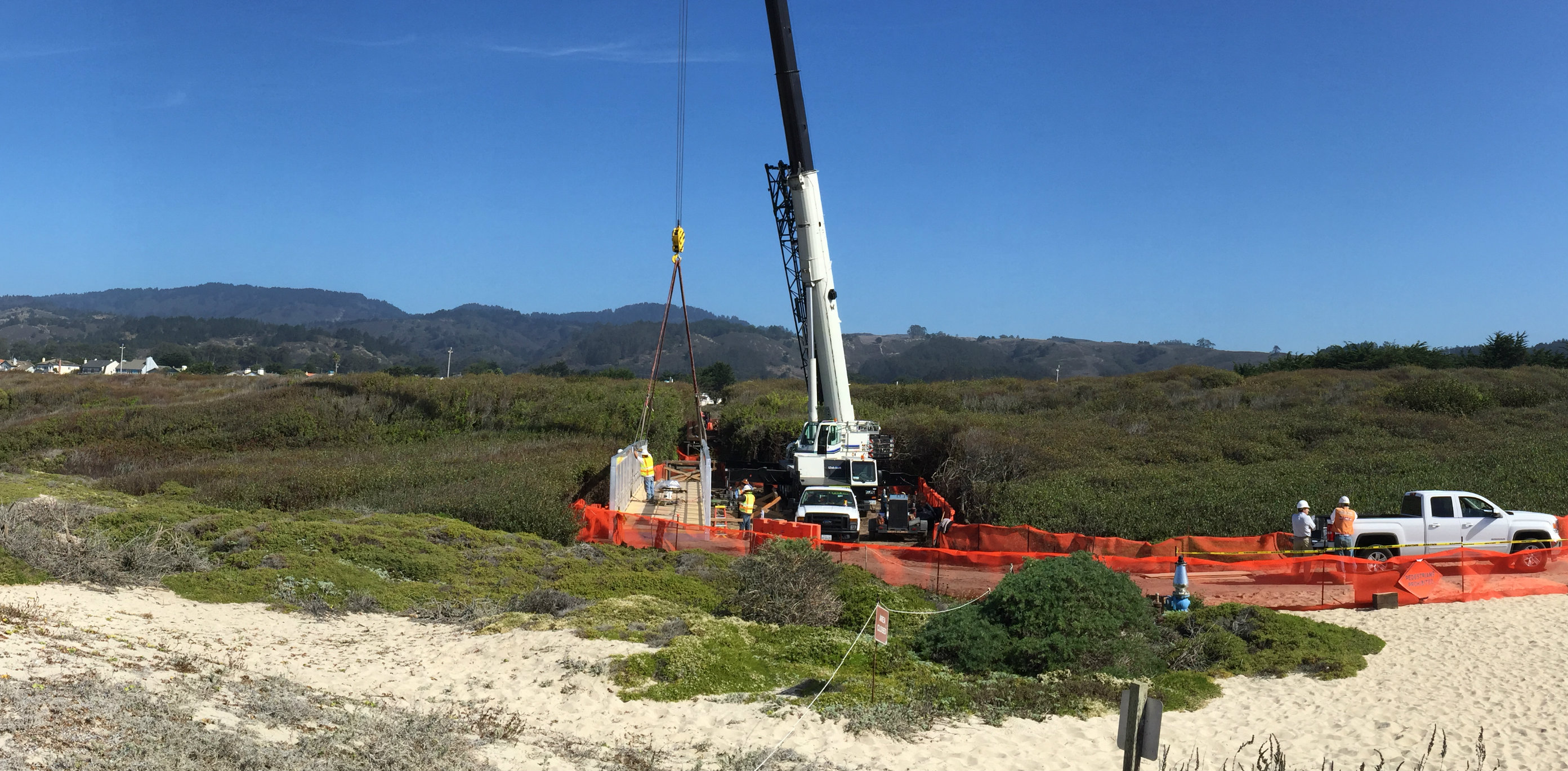 Graniterock replaces aging bridge in Half Moon Bay
Posted by Kyle McLean on Nov 20, 2015
HALF MOON BAY – The popular Pilarcitos Creek Pedestrian Bridge had fallen into disrepair over the years since it was built in 1994 due to corrosion, and closed in April as a precaution to the public.
Graniterock won a $1 million bid from the City of Half Moon Bay to remove the old bridge and install a new one, which was completed last week.
Led by Project Manager Kyle McLean, crews started in September to dismantle the old bridge in segments and haul it away from the site.
The new aluminum bridge, which was manufactured in Florida and shipped to Half Moon Bay, was assembled onsite and set in place with a crane.
Some of the work included onsite aluminum welding of bridge bearing sole plates and alignment with foundational structural steel-bearing plates, drilling an anode well and installing a cathodic protection system to keep the new bridge from rusting.
Graniterock also paved the pedestrian path.
Throughout the project, workers had to be aware of the nearby sensitive habitat and take steps to protect the wildlife such as snakes and frogs.
Thanks to everyone who helped make this project successful: Mark Hurley, Monique Washington, Jorge Olivares, Luis Gomez, Jose Teruel, Kevin Jones, Kyle Dickson andAngela Montes.
Back to all Blogs