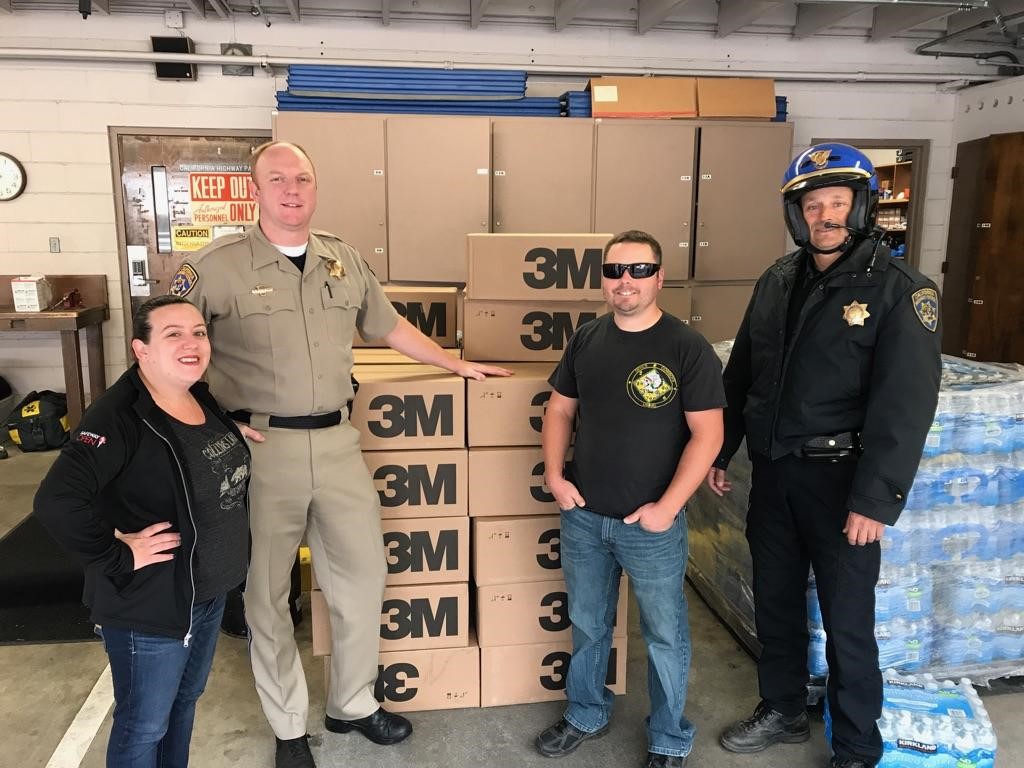 Graniterock helps Wine Country fire victims breathe a little easier
Posted by Graniterock on Oct 17, 2017
Graniterock donated 2,800 disposable respirator masks to residents and first-responders of fire-torn Wine Country after word came from a team member's close friend that "all we need are those masks" to handle the worst air quality every recorded in the North Bay.
When the Accounting Department's Karame Williams heard about the desperate need for masks from her best friend Allison Hallum, she went online to buy some, but everything was backordered and wouldn't arrive in time to help.
With residents advised to stay indoors to minimize breathing smoke-filled air and particulate matter, masks have been sold out at stores across the North Bay.
Determined, Karame, an accounts receivable specialist, turned to the Construction Division's small tools department for assistance in securing some of the sought-after N95 masks, a product the division uses frequently.
Dave Hernandez, small tools manager, immediately reached out to his contacts at Airgas, a longtime Graniterock vendor, to see if they could do anything to help the Company get masks to Napa County.
A pallet with 35 boxes of masks was delivered Monday at a discounted price to Graniterock and shipping costs covered by Airgas.
Allison and her husband Spencer, who own three restaurants in the region, brought the masks to the California Highway Patrol.
"You feel so powerless when trying to figure out what you can do to help," Karame said. "It's nice to know you're doing something tangible."
Dave said it felt good to know Graniterock's contribution would make a difference.
"It feels good to work for a company that cares," Dave said. "I'm glad we could do something."
Back to all Blogs